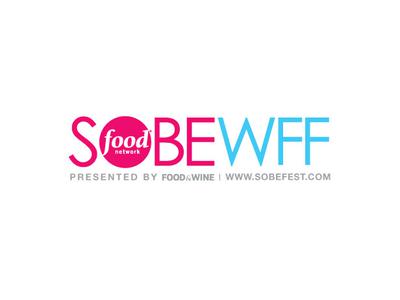 By Sherri Balefsky | Contributing Writer 
The whirlwind weekend that is the South Beach Wine & Food Festival officially kicked off on Thursday, with dozens of events scattered throughout the city. Here's a look inside the most exciting weekend (for food lovers!) in Miami, and our three favorite events during the festival weekend.
1. The Italian Al Fresco Feast
On Thursday evening, we headed for the tents, which spanned several blocks on the sands of South Beach. Despite the brisk temperatures, there was no way we were missing the festival's first-ever Italian Al Fresco Feast on the Beach hosted by the Cooking Channel's Debi Mazar and Gabriele Corcos. The evening was sponsored by storied pasta brand Ronzoni, which was celebrating its 100th anniversary.
This night was all things Italian, featuring over 30 chefs from around the nation offering hungry event goers variations on their signature pasta dishes—spaghetti, linguini, rigatoni, ravioli, tortellini, and more in red sauce, pink sauce, Alfredo, pesto—every delectable combination you could imagine, all paired with Folonari Amore Italia wines. Several notable south Florida restaurants participated, including Chef Israel Mora of the new Brickell eatery Tamarina with a Spinach and Ricotta Ravioli topped with sage butter sauce, and Fabio Viviani of Siena Tavern with delicious wagyu meatballs.
2. Best of the Best at the Fontainebleau
On Friday evening, while many Sobe Festers returned to the tents for the ninth annual Amstel Light Burger Bash, we headed to a more intimate affair at the Fontainebleau hotel. Aptly named the Best of the Best, the Wine Spectator-sponsored evening was arguably one of the more exclusive events of the weekend, attended only by the who's who of Miami, New York, and beyond.
The event, which took place inside the hotel's Sparkle Ballroom, was an overwhelming maze of over 60 featured restaurants, each serving up samplings of their best gourmet dishes. Restaurants were interspersed with equally impressive wineries offering sizable tastings and interesting tidbits about their varietals. True to its name, this event certainly was the best of the best, especially since all of the wines offered were rated 90 points or higher on Wine Spectator's prestigious scale.
Top chefs came from all over the United States, though many of them were from right here in Miami, including the Fontainebleau's very own Chefs Scott Conant and Michael Mina. Other notable South Florida restaurants in attendance included db Bistro Moderne, Katsuya, Seaspice, BLT Steak, and the Biltmore's Palme d'Or, among many others.
3. Eats & Beats Miami
On Saturday night, we switched gears, opting for a more low-key experience: the second-annual Eats & Beats Miami, an event–that's not officially part of SoBe Fest–that took place at the glitzy Moore Building in the Design District. Luckily, we arrived early, because by the time we were through (about two hours in), the line to get in had snaked around the block.
A combination event for both foodies and music lovers, the evening featured four floors of local restaurants offering a smorgasbord of tastings, from Asian-inspired dishes, to juicy slabs of rib-eye, to Indian curry, to empanadas, to sushi. The beverage offerings were diverse as well—wine, beer, Champagne, tequila, rum, vodka, you name it—Eats & Beats had all its bases covered.
The DJ booth didn't miss a beat, which included sets by Michelle Leshem, Sean Drake, Chris Valencia, and Malone. All in all, it was the perfect ending to a very hectic—but very enjoyable—weekend. We can't wait to see what's in store for next year! Until then, our palates won't quite be the same.