Red Rooster Overtown Becomes a Community Food Hub During the COVID-19 Crisis
In times like these, everyone can use a feel-good story — and we've got a great one for you that's unfolding right now at one of Miami's most anticipated restaurants — the South Florida outpost of Marcus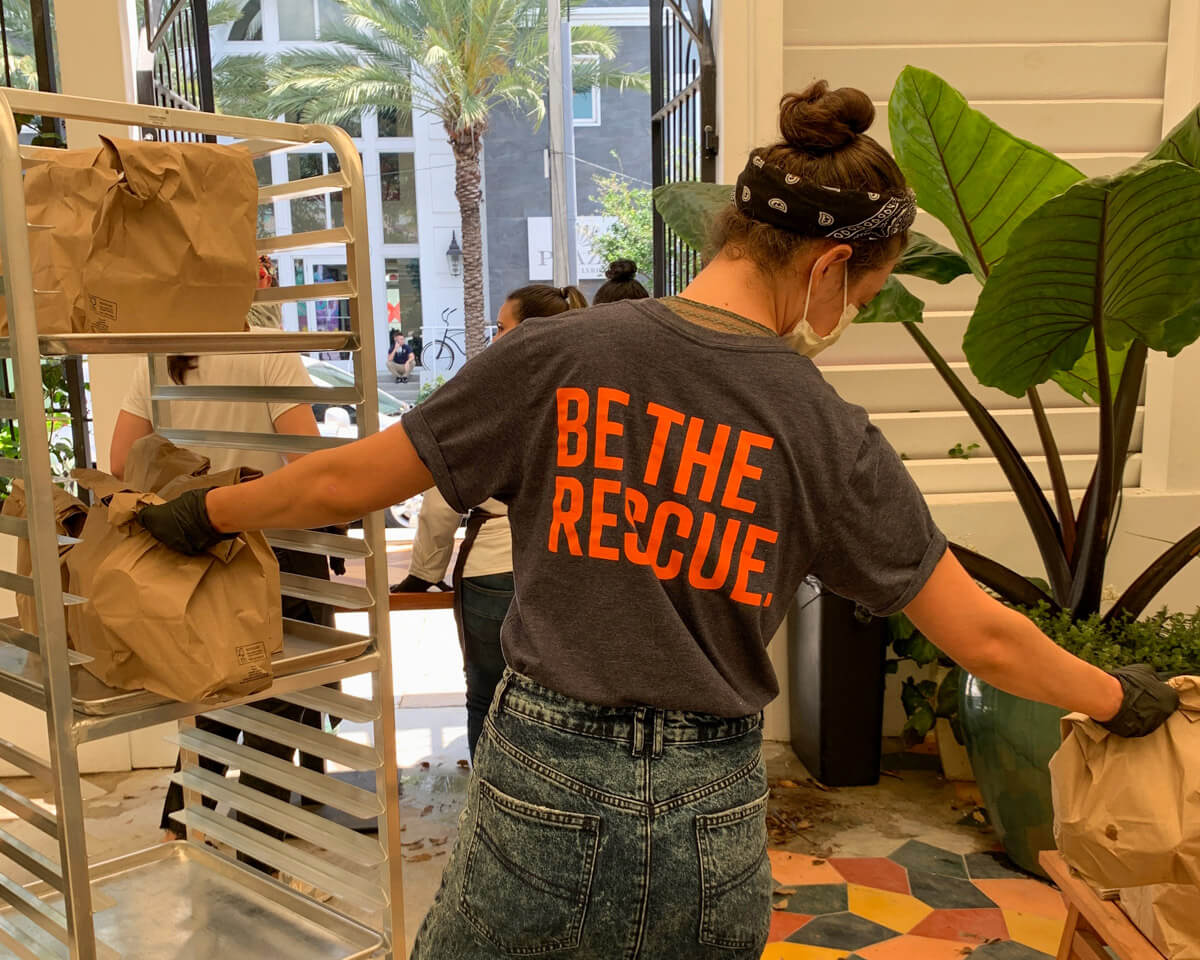 In times like these, everyone can use a feel-good story — and we've got a great one for you that's unfolding right now at one of Miami's most anticipated restaurants — the South Florida outpost of Marcus Samuelsson's iconic Red Rooster, located in the heart of Miami's historic Overtown neighborhood on NW 2nd Avenue.
The grand opening of Samuelsson's Red Rooster Overtown didn't go quite as was expected pre-pandemic. Amidst widespread restaurant closures and social distancing efforts, the award-winning chef and his partners, Michael Simkins and Derek Fleming, have instead transformed the restaurant into a community food hub, lending the kitchen and space to Food Rescue US and World Central Kitchen — founded by celebrity chef and Nobel Peace Prize nominee José Andrés — to provide meals to South Floridians who have lost their jobs or have been otherwise impacted by the coronavirus.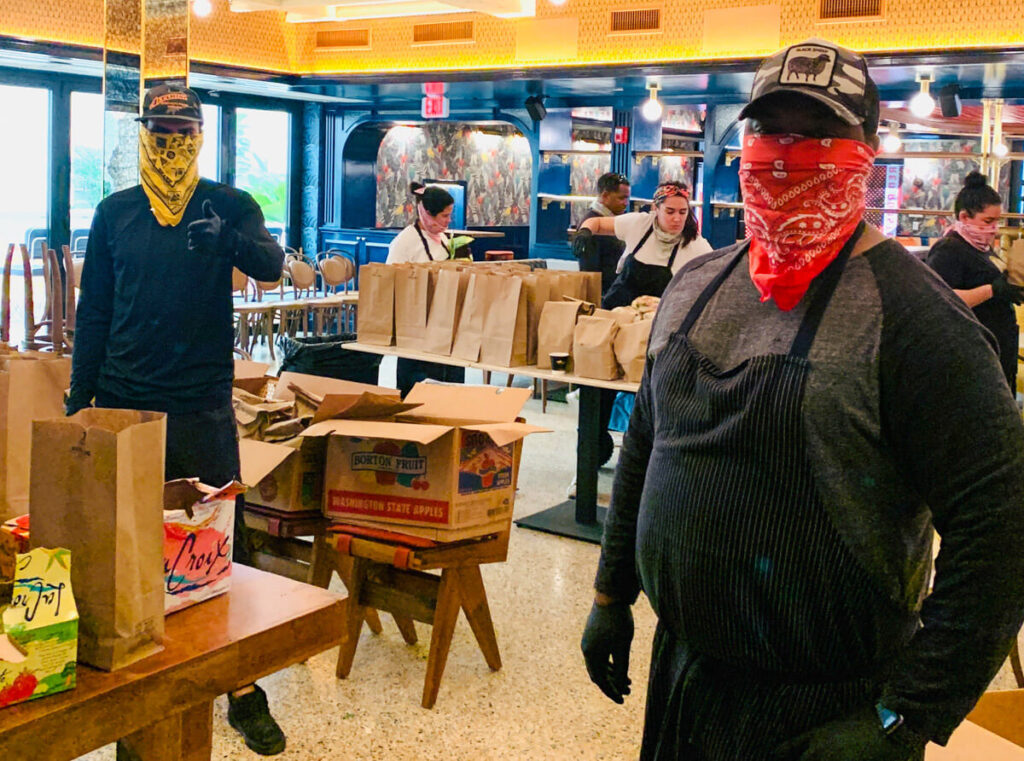 Starting Friday, March 27, volunteers from Andrés's foundation and Food Rescue US have been working alongside Red Rooster chefs to serve prepared and packaged meals every Monday, Wednesday, and Friday from noon until 4 pm. The project aims to offer some relief to workers who have lost their jobs in the local restaurant industry, but anyone in need will receive a meal so long as there is food available. The initiative is also taking place at Red Rooster's original Harlem location.
"We must fight food insecurity during this time of crisis which is why we are proud to open our brand new Red Rooster Overtown to work with incredible partners like World Central Kitchen and Food Rescue US to safely provide meals in this unprecedented time of need," said Samuelsson, chef and co-owner of Red Rooster Overtown.
Samuelsson's partner, Michael Simkins, has also contributed financially to the relief effort through the Simkins Family Foundation.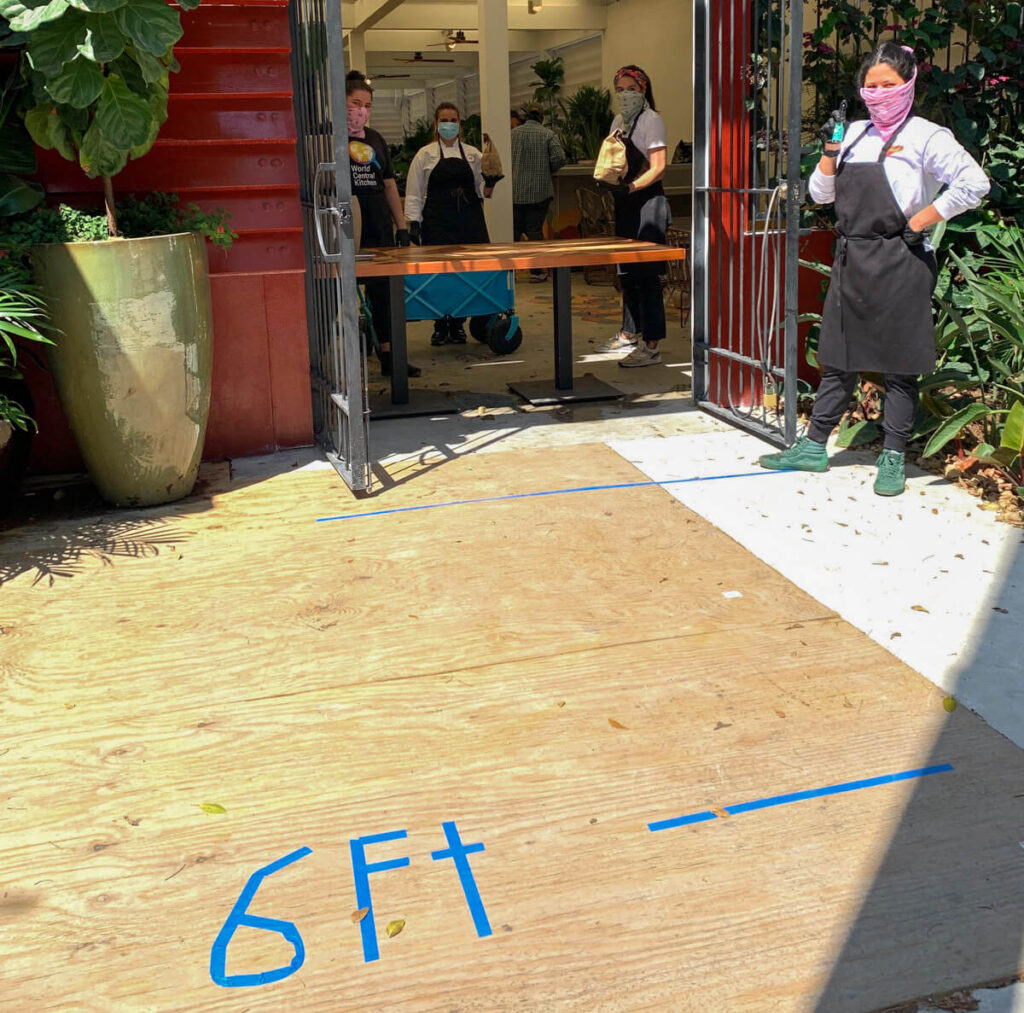 "We are proud that Overtown can be a beacon of hope for Miami, supporting workers and members of our local community who have been devastated by these overwhelming circumstances," he said.
"We are excited to work with World Central Kitchen, Food Rescue US and our local operators at Grove Bay Hospitality to carry on the rich social justice history of this great community of Overtown," added Red Rooster Overtown partner Derek Fleming.
The biggest challenge right now remains raising funds and resources to keep the operation going. Ellen Schmertz Bowen, who leads the Miami arm of Food Rescue US, is asking for donations from the community. Those interested in donating food and goods should email her at [email protected]. If you'd like to donate money to the Food Rescue US COVID-19 Response fund, you can do so here.
By Amanda M., contributing writer