What's Cooking at Costa Med Bistro + Wine?
A chat with the owner of this Key Biscayne gem, Antonio Braschi Just 15 miles south of Downtown Miami and a mini road trip across Rickenbacker Causeway is an escape to paradise on the island of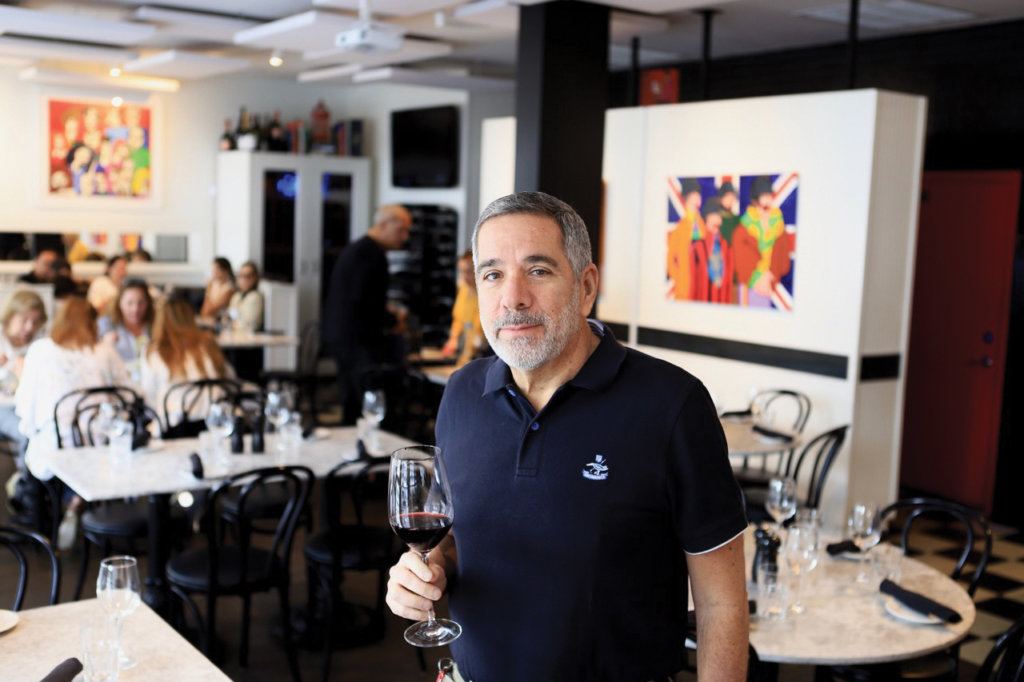 A chat with the owner of this Key Biscayne gem, Antonio Braschi
Just 15 miles south of Downtown Miami and a mini road trip across Rickenbacker Causeway is an escape to paradise on the island of Key Biscayne. And within this sliver of paradise, you'll find some of South Florida's finest dining options, including Costa Med Bistro + Wine. Not only will you find a taste of Key Biscayne at this restaurant, but splashes of Caribbean and Mediterranean flavors across the menu. Discover fresh, flavorful bites like Baba Ghanoush dips, Spanish Ibérico ham, Bourguignonne escargots, and Greek-style grilled octopus. Owner Antonio Braschi's hard work has succeeded over a decade, so we sat down with him to find out what's next for this island staple.
DiningOut Magazine: Tell us about your culinary journey, and how you came to open Costa Med.
Antonio Braschi: I have been in the Hospitality industry for decades—I worked for several hotels in San Juan, Puerto Rico; Nassau, Bahamas; and Caracas, Venezuela. After parting ways with the hotel industry, I went on to work in food service and, in time, helped found a large distributor operation in Venezuela, which I managed until I moved back to the U.S. Having spent my honeymoon at the Ritz Carlton Key Biscayne, I knew that if I were to move, it would be to this island—and so I did. And I purchased a failed coffee shop, which now is Costa Med.
Costa Med is now celebrating 16 years on the Miami dining scene. To what do you credit the longevity of this success?
There's no simple answer to longevity and success, but it definitely has distinct components, like hard work and sacrifice. I will never compromise quality for profits. My family eats here almost daily, so you can rest assured that every aspect of our food chain is methodically supervised.
What would you say to someone that has not yet dined with you and your team at Costa Med?
You are missing out on the opportunity to enjoy top quality ingredients prepared with an exciting twist and served in a friendly environment. We treat all of our guests as VIPs, so you are going to be delighted here! Nothing we do is average. We're about great food, awesome wine, and excellent service!
Surrounded by a blossoming food scene, what do you believe is the secret to staying fresh and relevant?
Research on the latest food news and service strategies, the use of the freshest local and seasonal products, and always investigating ways to make food taste good while staying within a healthy zone. I interact with my staff just as I do my customers. I have joined local institutions that allow me to keep a constant pulse on the state of our community and the chance to give back to it. I spend over 15 hours a day, 6-7 days a week, on my two businesses. I give them my undivided attention—I'm up and on the phone or the computer by 8:30am and do not slow down until I return home around midnight every night.
What is your favorite culinary trend in Miami right now? What's your least favorite?
I am not too big on trends. I'm a fan of classic, good food and quality service! But if I must pick, I like some of the food halls. Among them, my favorite is Casa Tua Cucina inside the Brickell City Centre. They have done an incredible job of putting together the nicest food hall in Miami. This is my go-to place for informal dining. My least favorite trend would be the food truck scene, which I have steered away from.
Aside from Costa Med, where are some of your favorite places to dine out right now?
I hope someone opens up a great Lebanese restaurant soon, but while I wait, here are my favorites places in Miami by neighborhood: Novikov Miami in Downtown; Byblos in Miami Beach; Hillstone in Coral Gables; Café Roval at MiMo District; Tacology and Casa Tua Cucina in Brickell; Sapore di Mare in Coconut Grove; Swan at the Design District; Donut Gallery Diner in Key Biscayne; and definitely my top choice is my other restaurant, Kazumi Modern Japanese, also in Key Biscayne.
What's on the horizon for Costa Med? Any big plans or changes we should look out for?
We are discussing revamping items on the menu and the wine list, updating the décor a bit, and continuing with our wine dinner series. Expansion plans are brewing, but nothing is definite yet. Meanwhile, we will be working hard toward our 17th anniversary in 2020, so that Key Biscayne residents can continue to boast one of the best restaurants in Miami.
—Interview by Peyton Garcia, managing editor