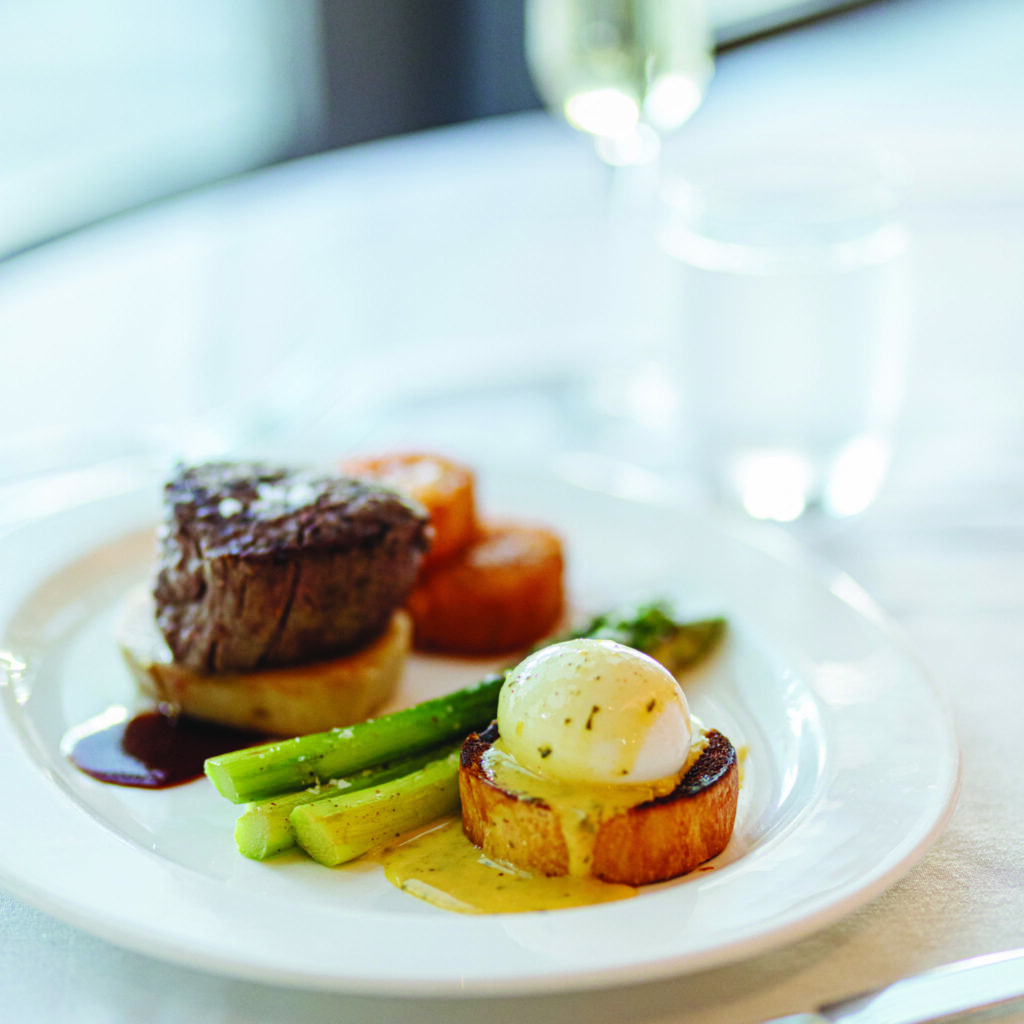 Lobster Bar Sea Grille
A glittering restaurant in the heart of South Beach, Lobster Bar Sea Grille showcases world-class seafood, prime steaks, and unparalleled service in a vibrant, upscale setting. Named as one of "The Best Restaurants in Miami Now" by Thrillist, LBSG exudes elegance and class as a Miami hot spot for absolutely divine seafood. The famed restaurant, with its chic subway tile and vast space, is no stranger to accolades, having appeared on the "Absolute Best Seafood in Miami" list by TimeOut Miami. With Executive Chef Arturo Paz at the culinary helm, this area staple serves up the best dinner nightly with promotions aplenty for those looking to indulge, cordially
offering undeniable favorites like Lobster Lemon Risotto and the Signature Nova Scotia Jumbo Lobster Tail with lemon, drawn butter, and Greek honey-mustard aïoli. As if the sheer decadence in atmosphere and flavor weren't enough to keep you coming back for more, the outdoor patio is also pup-friendly for Fido to come along and enjoy the view—and perhaps a bite or two—as well.
sample menu selections
starters::
Jumbo Lump Crab Cake Maryland   22
Lemon-mustard emulsion
Calamari   15
Lightly-fried, Fresno chile, cilantro, lemon, and lime
crudo::
East and West Coast Oysters six   19
Pink peppercorn Champagne mignonette, red cocktail sauce, and fresh horseradish Pristine Lobster Octopus Seafood
Ceviche   19
Pickled pineapple, papaya, cilantro, and puffed rice crisp
Hawaiian Ahi Tuna Cubes Sashimi   19
Thai chimichurri Sriracha
lobster specialties::
Whole Lobster Lemon Risotto   36
1lb; butter-poached, three lemon flavors, and Arborio risotto; shelled tableside
Whole Lobster Pasta Americaine   36
1lb; lobster morsels, tomato, lobster sauce, and fresh fettuccine pasta
Signature Jumbo Nova Scotia Lobster Tail   62
1lb; lightly-fried, lemon, drawn butter, honey, and lobster sauce
whole fish::
Florida Genuine Red Snapper    market price
Mild, sweet, moist, flaky
Florida Pompano    market price
Mild, moist, semi-firm, low fat composed seafood
entrées::
Sautéed Maine Diver Sea Scallops   32
Mushroom risotto and truffle essence
Chilean Sea Bass Bangkok   34
Sushi, rice cake, tomato jam, and BKK sauce
Tuscan Kale Hawaii Seared Ahi Tuna Loin   34
Yukon potato purée, spring scallions, and port wine glaze
usda certified prime steaks::
Exclusively selected, custom aged, hand-cut
Filet Mignon 8oz 46; 12oz   59
1855 Angus, barrel-cut
Bone-In Filet   56
14oz
New York Strip Black Diamond Angus   56
52-day wet-aged 14oz
Cowboy Bone-In Rib-Eye   49
20oz
Contact Information
404, Washington Avenue, South Beach, Miami Beach, Miami-Dade County, Florida, 33139, United States
Contact Listings Owner Form