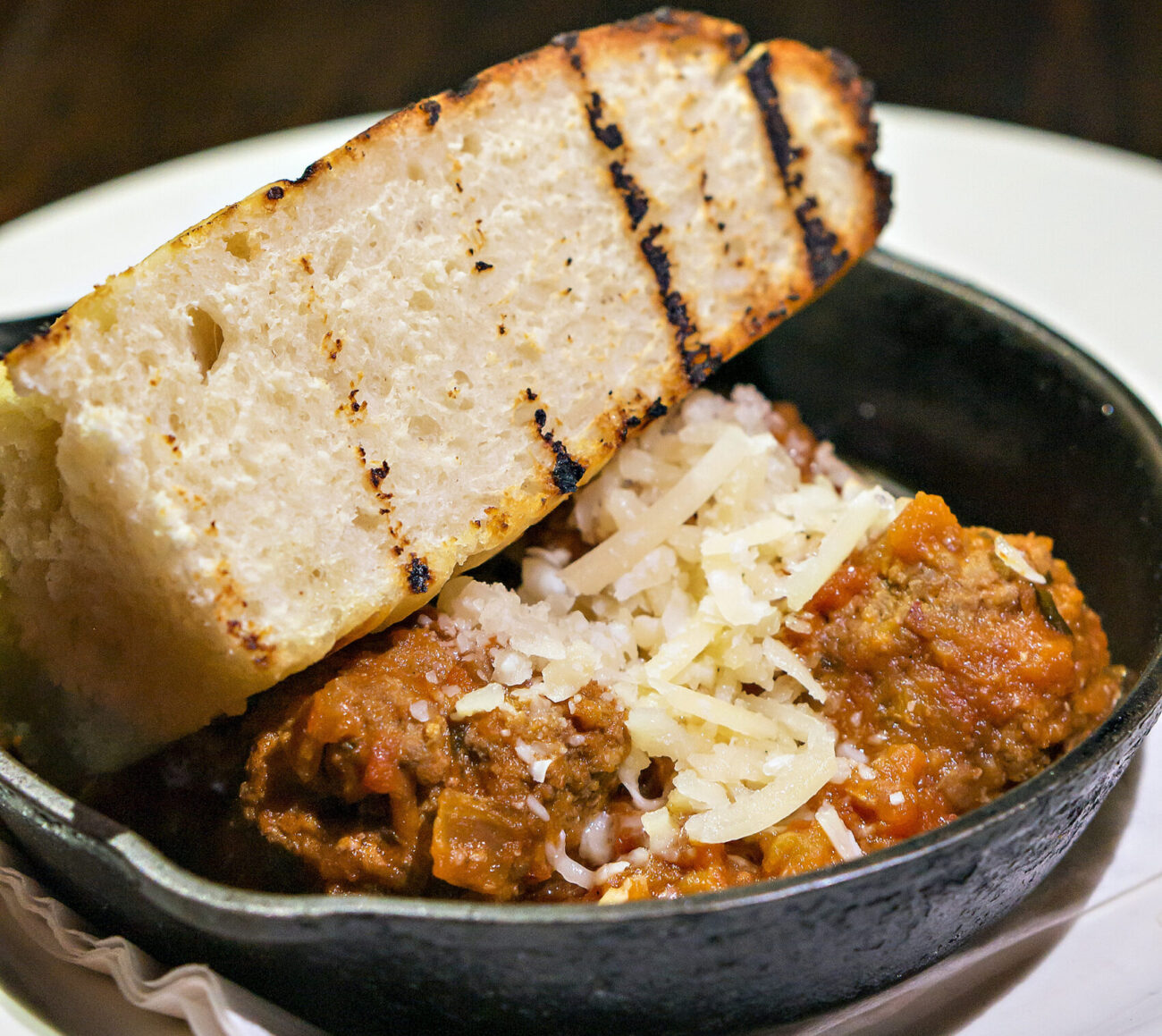 Enjoy art, food and fun at this Wynwood Institution
When you think of Wynwood, what comes to mind? Art is usually the first thing that pops up for us: Street murals are everywhere, along with galleries galore. The other thing that comes to mind is food. Over the years, the area has gone from a warehouse district to a dining mecca. But before there was an eatery on every street, there was R House.
Back in 2014, the restaurant opened when Wynwood was still growing into the beast it has become today. And years later, R House continues to draw crowds for its gorgeous art, globally inspired food and fun vibes. Leading the kitchen is chef/owner Rocco Carulli, who's the R behind R House. He and his husband Owen Bale have created a concept that fits right into the artsy neighborhood. You'll be drawn in by the many murals and stay for the food and good times.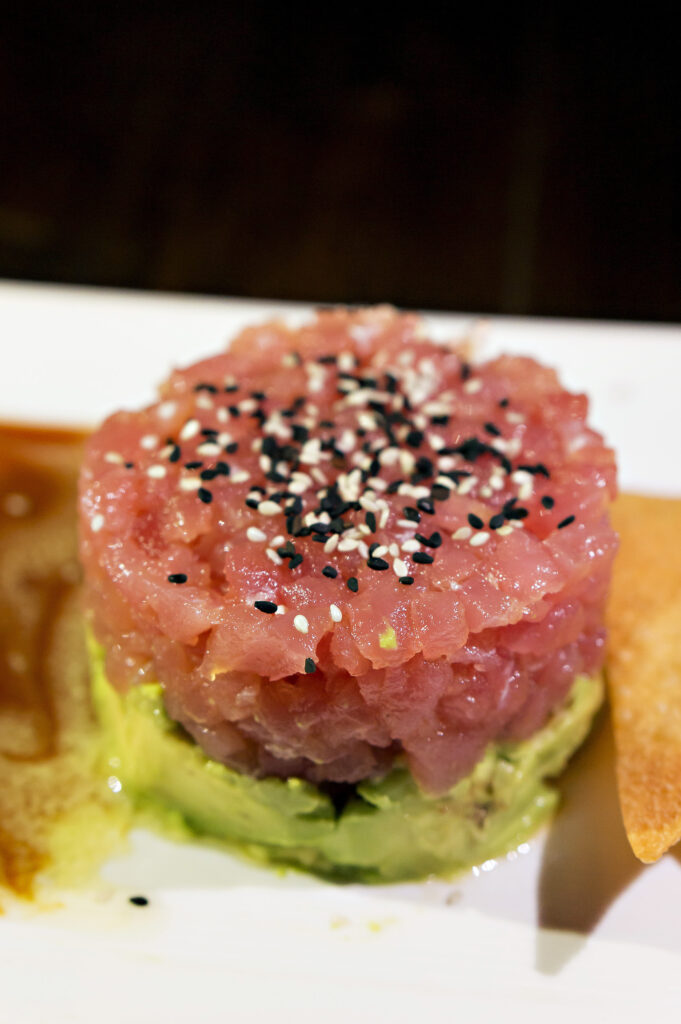 The diverse menu pulls from Carulli's Italian American heritage; sauces and other flavorful components brighten up familiar dishes like tuna tartare, arancini, and brisket and short rib meatballs. Many of the appetizers skew large – all the more reason to come in a group – so don't eat with your eyes here (it's easy to do). One or two appetizers should be enough for parties four or smaller, and you'll want to save room for Carulli's even heartier mains.
One big standout is the sweet chili fried chicken, which perfectly walks the line between sweet and spicy; it's a delicate balance that your taste buds will thoroughly enjoy. There's just something so satisfying about the kick you get from biting into the extra crispy skin and juicy chicken; we were sad that our entree eventually had to end.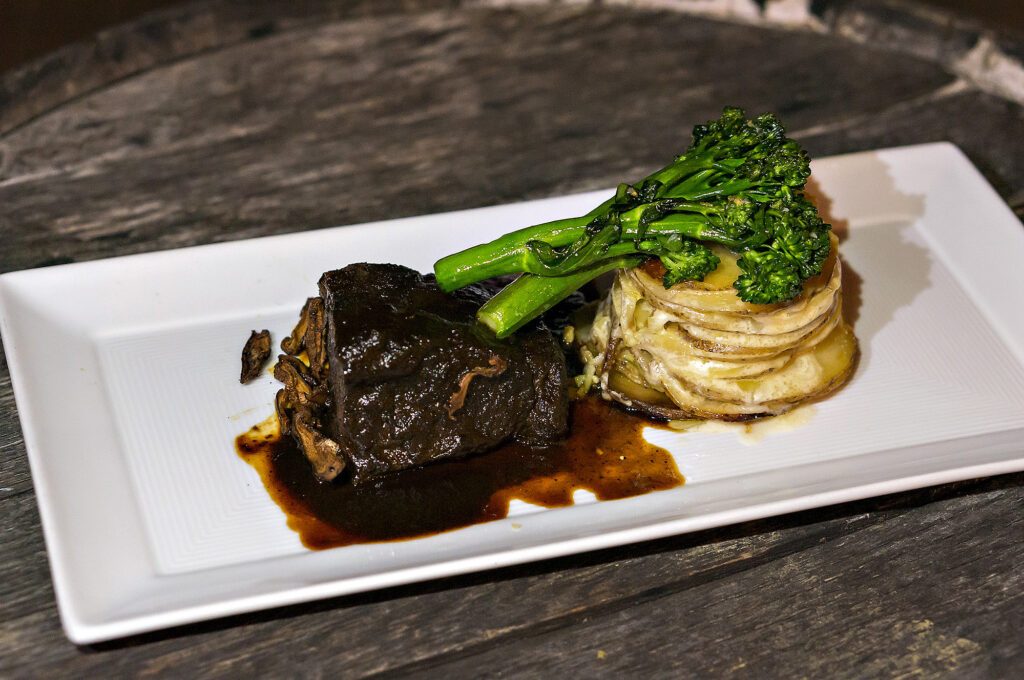 On the other side of the protein spectrum was the braised short rib, which will take you aback with its size. It's a dish that you'll likely end up taking home – we did – and enjoy as leftovers for lunch or dinner the next day. You can almost consider it two meals in one; it's a great value.
Rounding out the offerings is a small selection of sweets, including Rocco's popular zeppole. These Italian dough balls with raspberries and chocolate chips are surprisingly light and not overpoweringly sweet. If you don't want to hate yourself, consider these over the more decadent tres leches or homemade chocolate brownie.
In the end, what we enjoy the most about R House is the fact that it packs many experiences in one place. While we went for a romantic dinner, it's also a great place for grabbing drinks or watching a show – a drag show, to be exact.
A "beat the clock" happy hour during the week provides guests with drinks and bites for as low as $3 an item; it's one of the best deals in the area. And on weekends, R House turns into a party. Saturdays and Sundays are home to the restaurant's famous drag brunch, where lively performers keep patrons entertained amidst bottomless drinks. If you're considering coming for brunch, we suggest you make a reservation well in advance – it fills up fast.
So whatever the occasion, keep R House at the top of your list. Once you visit, you'll understand why this Wynwood institution has withstood the test of time – and will continue to.
Geoffrey Anderson, a contributing writer