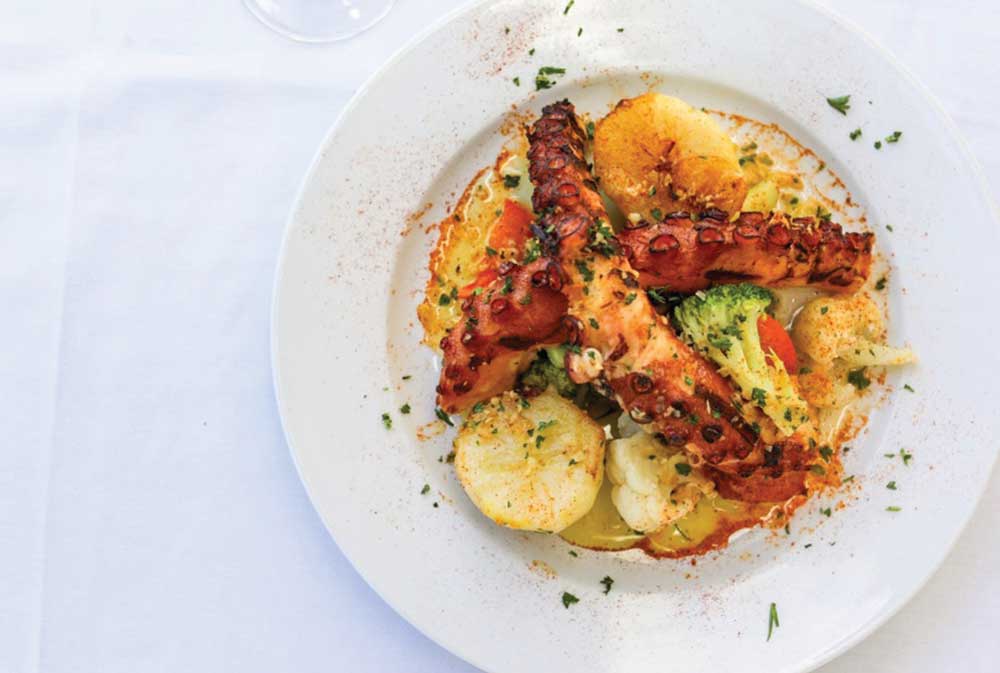 Boiled and Baked Octopus from Old Lisbon, Serves 6

Ingredients
– 6 lb octopus (preferably from Old Lisbon market)
– 8 potatoes, peeled and rinsed
– 4 lb fresh broccoli florets, washed
– 10 oz garlic, minced
– 4 Tbsp Olive Oil
– 1/2 c olives
– 1 tsp Parsley

Method
Preheat oven to 350 degrees. In a large pot, boil the octopus for 30 minutes. In a separate pot, boil potatoes and broccoli with oil and garlic. Place octopus and vegetables in the oven and bake for 15 minutes. To assemble the plate, place broccoli first, then octopus, with potatoes on the side. Garnish with parsley and olives.