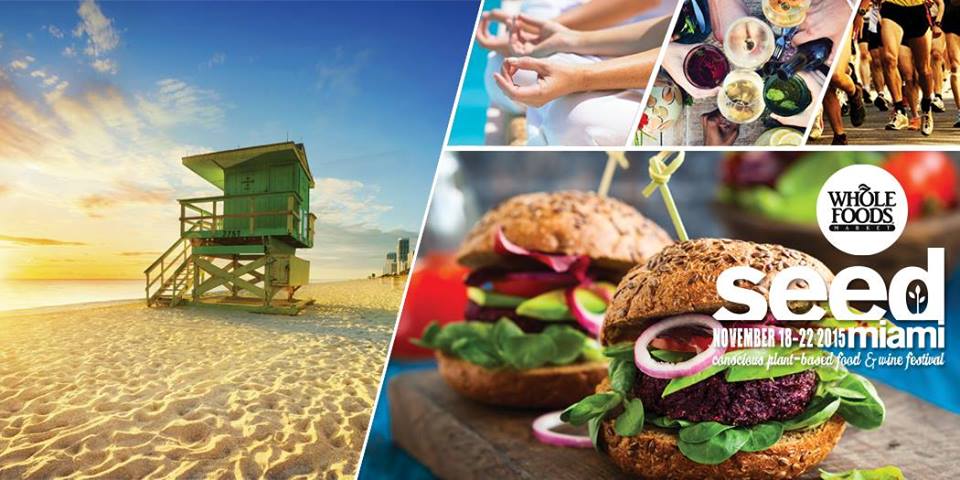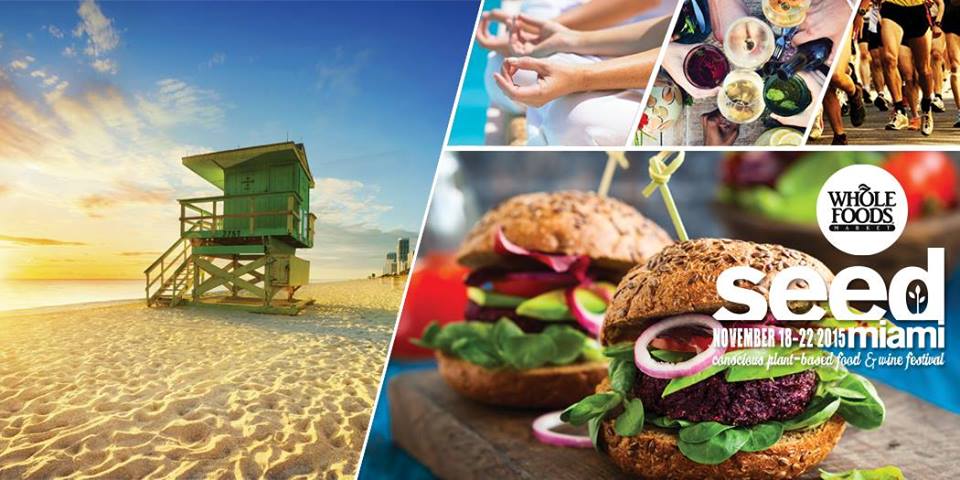 The five-day SEED Food & Wine Festival, the nation's only plant-based food and wine experience, officially kicked off Wednesday evening with a special "Movies and Munchies" event at the Miami Beach Botanical Gardens, which featured a screening of Frank Ferrante's "May I Be Frank."
The festival continued last night at the Eden Roc Miami Beach with the first-annual Veggie Burger Battle. The heated battle featured various veggie burgers from chefs across the country, all vying to win the coveted title of "Best Veggie Burger in America." Though it was a tough decision, the prize ultimately was awarded to Chef Todd Erick Erickson of Haven South Beach, while Green Bar Kitchen won for Fan-Favorite.
Now, we're gearing up for a full day of SEED fun tomorrow, which begins at 8am for the SEED 5K run through Wynwood, followed by a yoga class and guided meditation with instructors from local studios. And after that, it's time to head over to the SEED Tasting Village, a large-scale outdoor event at MANA Wynwood from 11am-6pm featuring sustainable food, wine, juices, organic body care, clothing, and more—all things dedicated to plant-based living.
The festival rounds out on Sunday with a morning yoga and brunch at the Thompson Miami Beach, followed by Sprouts Kids Day at the Miami Beach Botanical Gardens, a fun-filled afternoon for the entire family, with programming dedicated to children ages 3-10.
We hope to see you there!
By Sherri Balefsky | Miami Editor