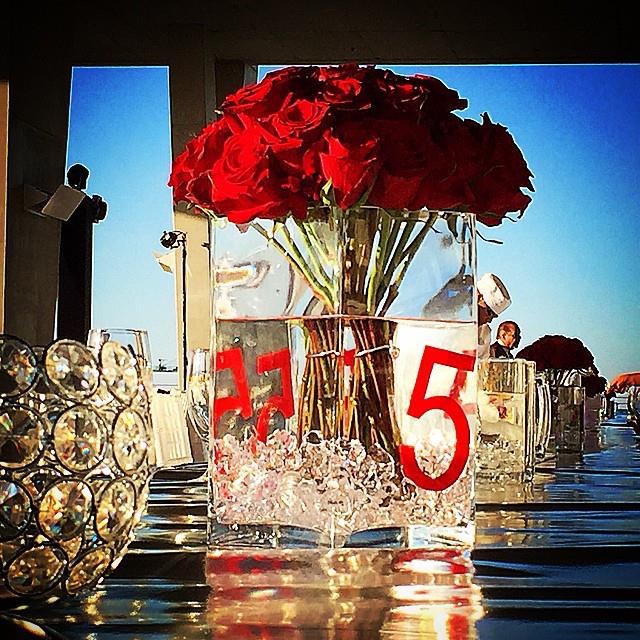 By Sherri Balefsky | Contributing Writer
On Wednesday evening, Miami's top tastemakers gathered on the rooftop of 1111 Lincoln Road for the night's ultimate VIP event: Five Cubed. Hosted by Haute Dining and Meat Market's Executive Chef Sean Brasel, the aptly named private dinner featured five different courses by five different superstar chefs paired with five different specialty beers from Ommegang Brewery. Despite the noticeably plummeting temperatures (we all know that in Miami, anything below 60 degrees is freezing), it was the perfect kickoff to the flurry of events surrounding this weekend's South Beach Wine and Food Festival.
As the sun set all around us, we took our seats at one of the two long tables. First up: Chef Alex Chang of the recently opened Miami restaurant, Vagabond, who presented a beautifully prepared Golden Tilefish Crudo, thinly sliced and seasoned to perfection. The dish paired with Ommegang's Witte blend, a wheat ale spiced with sweet orange peel and coriander.
Up next: Chef Brad Kilgore from Alter, a new dining concept that recently opened in the Design District. He served up a Dry-Aged Beef Tartare with dill and yolk mousse, beer mustard, rye, and caraway. Beer number two was Henepin, a farmhouse saison ale brewed with grains of paradise, coriander, ginger, and sweet orange peel.
Luckily for those of us who were possibly suffering from frostbite, our third course was a steamy Seafood Soup featuring scallop, lobster, octopus, and uni in a Szechuan broth by Chef Johnny Sheehan of Boston's New World Tavern. The soup was paired with Gnommegang, a Belgian-style blond ale brewed with Chouffe yeast.
Now that we were a bit warmer, it was time for the main course, presented by Chef Brasel himself: two juicy slabs of Dry-Aged Certified Angus Beef Prime Rib, cooked two ways—one noticeably rarer than the other—so that we could taste the different flavors of each technique. A sweet twist was the accompanying gingerbread donut with a fried kale salad. The main course beer was called Valar Morghulis, Ommegang's special "Game of Thrones" blend.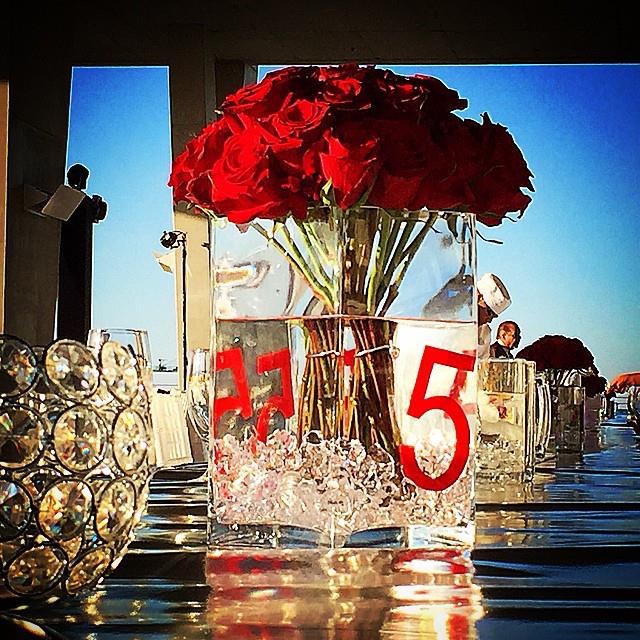 At this point, we were beyond full! But no one could resist Chef Adrianne Calvo's heavenly Dark Chocolate Nutella Croissant Bread Pudding with vanilla bean crème anglaise. The final beer: Three Philosophers, a quadruple ale blended with Liefmans Kriek.
After dinner, the event space opened up to additional party-goers, where 10 more chefs offered samplings of their specialties, bringing the total to 15 chef tastings in one evening.