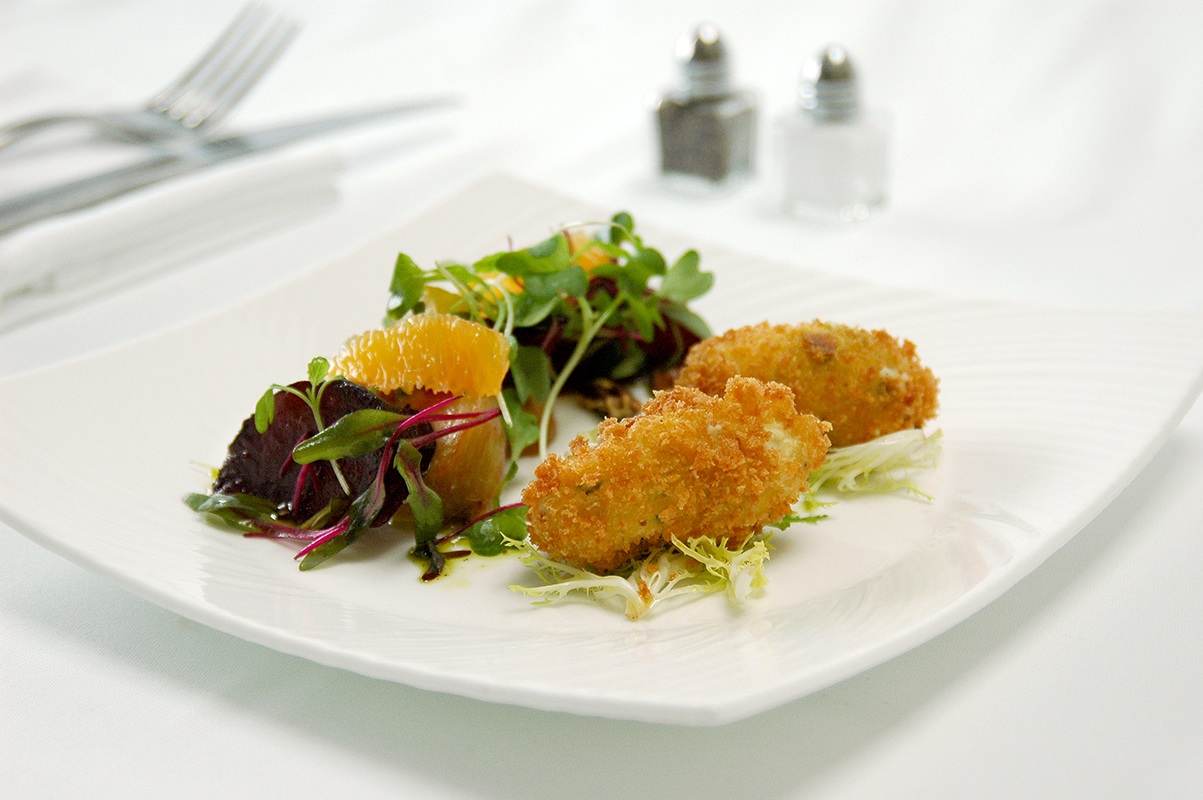 At Atrio—The Conrad Miami's top-notch restaurant—there's always something that's titillating our taste buds. It turns out that our favorite this season is also one of the destination's most popular treats. Do try this at home. {conradhotels3.hilton.com; 305.503.6529}
Goat Cheese Croquettes from Atrio at The Conrad Miami
serves four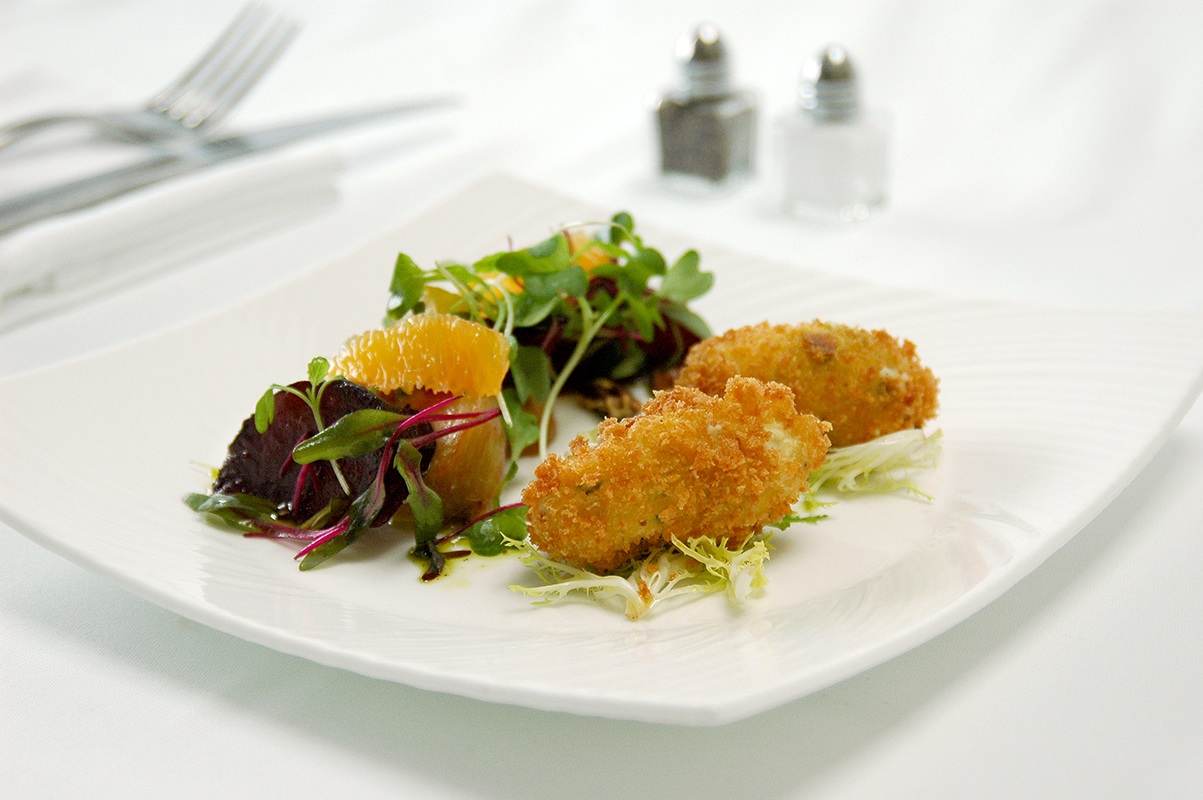 Ingredients
Orange dressing:
3 c orange juice
1 Tbsp yellow mustard
1/4 c Champagne vinegar
3 c extra virgin olive oil
salt and pepper
Goat cheese croquettes:
1 c goat cheese, softened
1/4 c heavy cream
1 shallot, diced
1 tsp chopped flat-leaf parsley
1 tsp chopped chives
1 tsp chopped basil
1 c all-purpose flour
1 c liquid eggs
1 c panko breadcrumbs
salt and pepper to taste
Beets and assembly:
1 yellow beet, roasted and quartered
1 red beet, roasted and quartered
4 blood orange segments, roughly chopped
8 oz micro-greens
2 oz candied pecans, roughly chopped
1-1/2 oz orange vinaigrette
Method
For the orange dressing: Over medium heat, reduce orange juice to roughly 1 cup. Set in the refrigerator to chill. In a bowl, combine the mustard, the Champagne vinegar, the chilled orange juice, and the salt and pepper. Drizzle in olive oil slowly while whisking until dressing is emulsified. Adjust seasoning as needed.
For the croquettes: In a bowl, combine softened goat cheese, heavy cream, shallot, herbs, and salt and pepper. Assemble three separate bowls for dredging—one with the all-purpose flour, one with the liquid eggs, and one with the breadcrumbs. Shape the goat cheese mixture into 3-inch-long sticks, coat first with flour, then dredge in egg, and finish with breadcrumbs. Freeze until ready to fry. When ready, preheat vegetable oil in a pot or pan to 350 degrees. Fry until golden brown and set on paper towels to drain.
For the beets and to assemble: In a bowl, place the quartered yellow and red beets in a bowl and season to taste with salt and pepper. Divide the beets among four plates, making a line of beets on each plate. Arrange the blood orange segment around the beets. Top with the micro-greens and candied pecans. Finish with fried goat cheese croquettes.