Five Miami restaurants that will transport you to the Greek Isles
Let's face it — the pandemic forced most of us to press pause on our getaways abroad this year. But if you find yourself craving a mini-mental escape, these five restaurants will send you straight to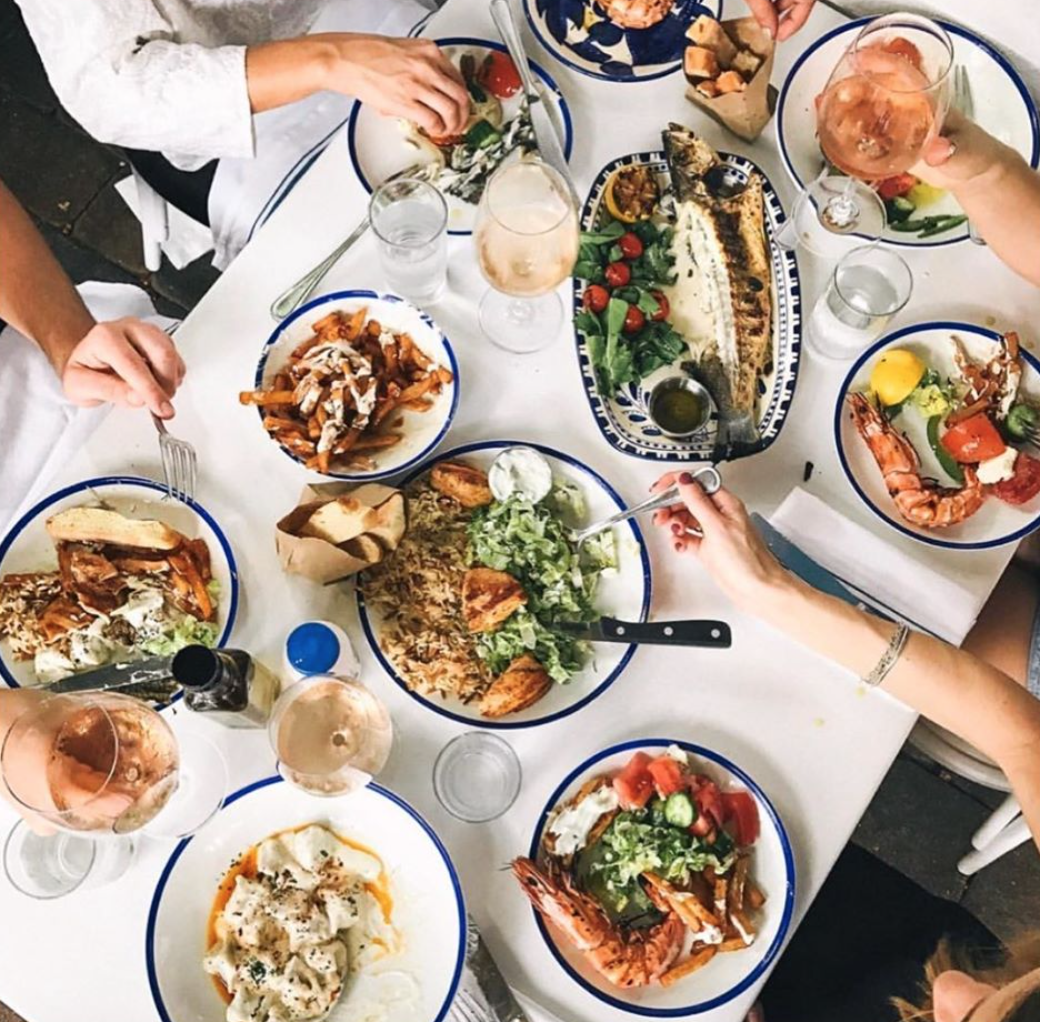 Let's face it — the pandemic forced most of us to press pause on our getaways abroad this year. But if you find yourself craving a mini-mental escape, these five restaurants will send you straight to the sun-drenched Greek Isles with their amazing food, cocktails and ambiance. Kalí óreksi!
Ornos Estiatorio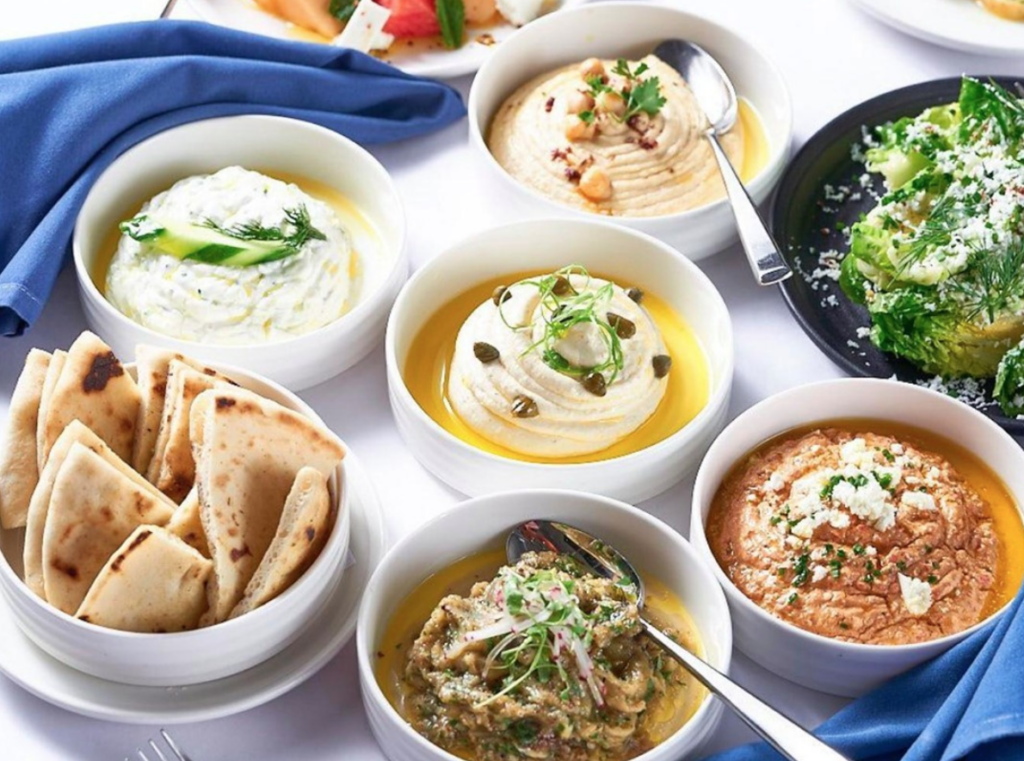 MINA Group's latest concept opened in Aventura Mall this September. The 160-seat restaurant is helmed by award-winning chef Michael Mina, Girair "Jerry" Goumroian, and chef Nikolaos Georgousis. Inspired by the laid-back, easygoing hospitality of the Greek Isles, Ornos Estiatorio features dishes made using traditional cooking techniques and fresh ingredients. From tasty seafood entrees, hearty wood-fired meats, and incredible dips and spreads, each item on the menu will make you feel as though you're somewhere in the Aegean. The cocktails are all equally delicious, and the restaurant's selection of Greek wines makes it easy to find the perfect pairing for your meal.
Details: Ornos Estiatorio is located at 19565 Biscayne Blvd Ste 946, Aventura. For more information, visit www.michaelmina.net/restaurants/ornos-estiatorio.
Meraki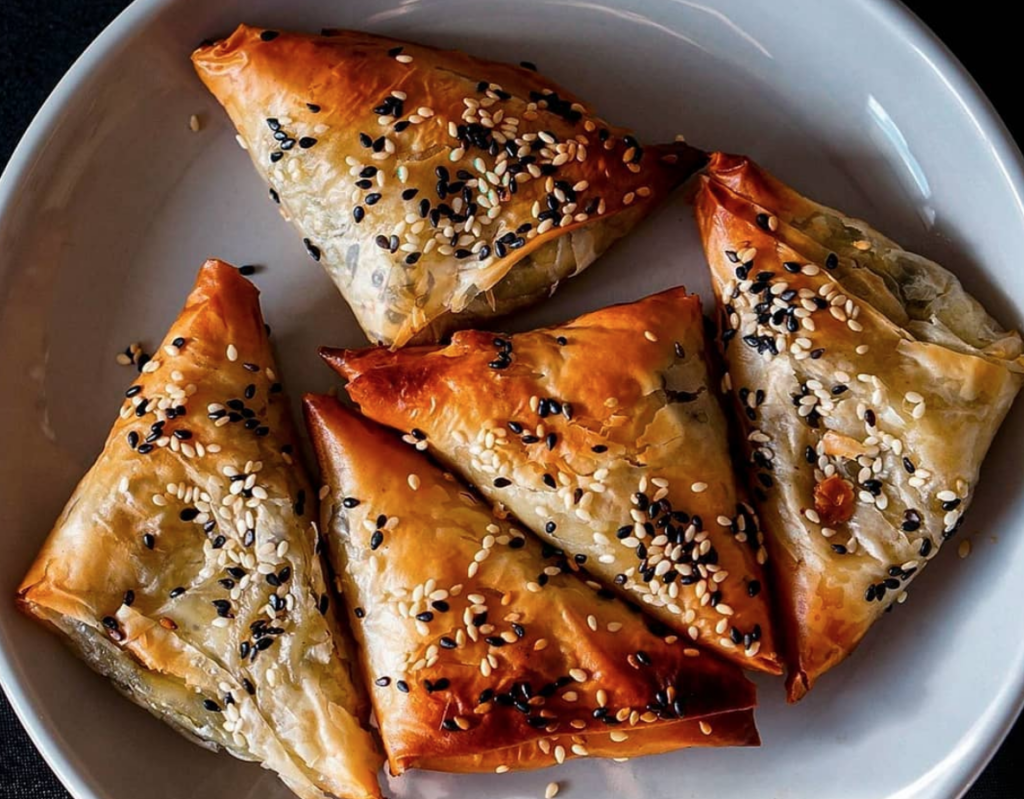 With locations in Downtown Miami and Coconut Grove, Meraki makes it easy to indulge in a taste of Greece no matter where in South Florida you live. You'll find all kinds of authentic dishes on the menu, like cool and creamy tzatziki served with pillowy pita bread, flambéed saganaki, char-grilled loukaniko, and dolmades topped with lemon sauce — and that's just in the appetizer section. Signature entrees include flavorful biftekia patties, a platter of kalamaki souvlaki, and hits-the-spot moussaka. Just make sure you save room for traditional baklava.
Details: Meraki is located at 142 SE 1st Ave, Miami and 3642 Main Highway, Coconut Grove. For more information, visit www.merakibistro.com.
Mandolin Aegean Bistro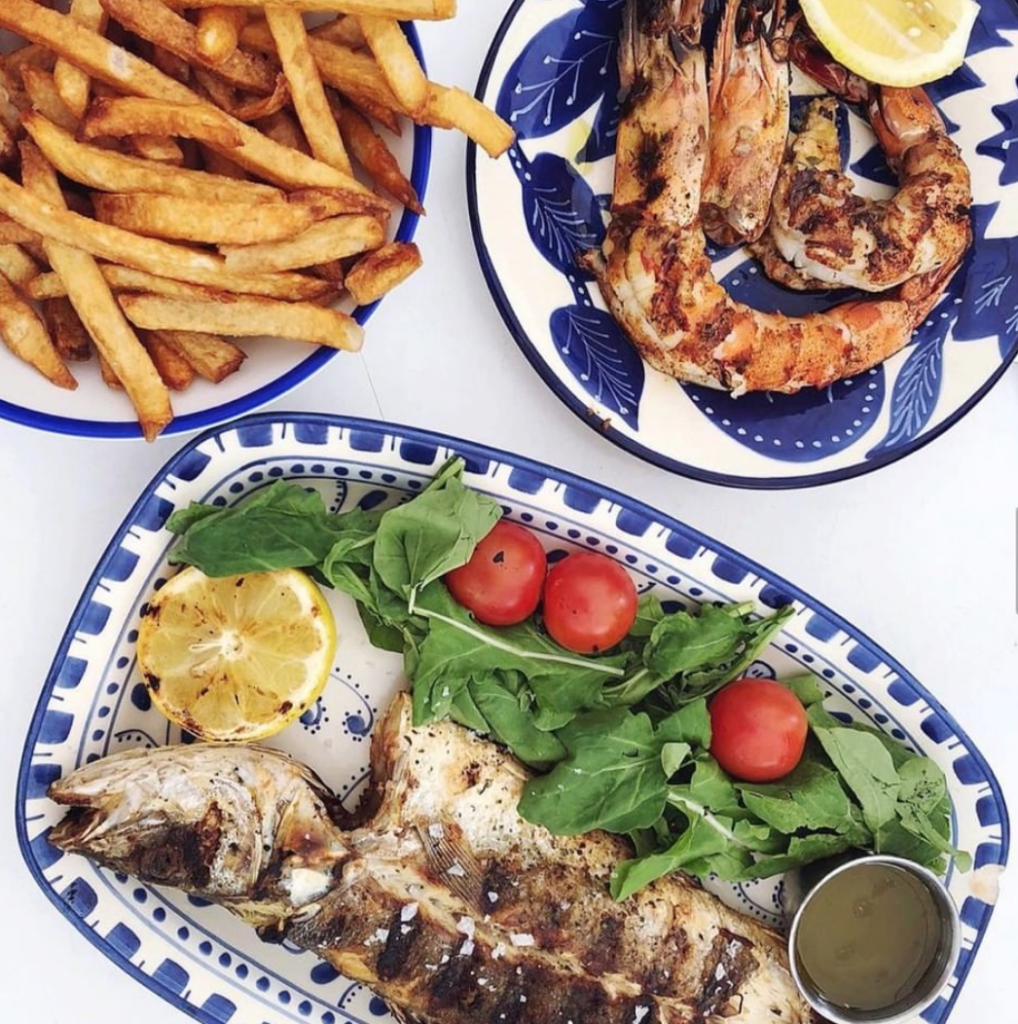 With its bright blue gates and gorgeous and lush outdoor patio, Mandolin Aegean Bistro makes dining feel like a visit to Mykonos. Everything about this Design District favorite nods to the tavernas typical of Aegean island towns. The menu spotlights homemade dishes from Greece and Turkey, like shareable grilled haloumi, kofte, and baked feta, beef souvlaki with house-cut fries, moussaka, and manti dumplings with garlic yogurt. The lamb burger is also out of this world.
Details: Mandolin Aegean Bistro is located at 4312 NE 2nd Ave, Miami. For more information, visit www.mandolinmiami.com.
Estiatorio Milos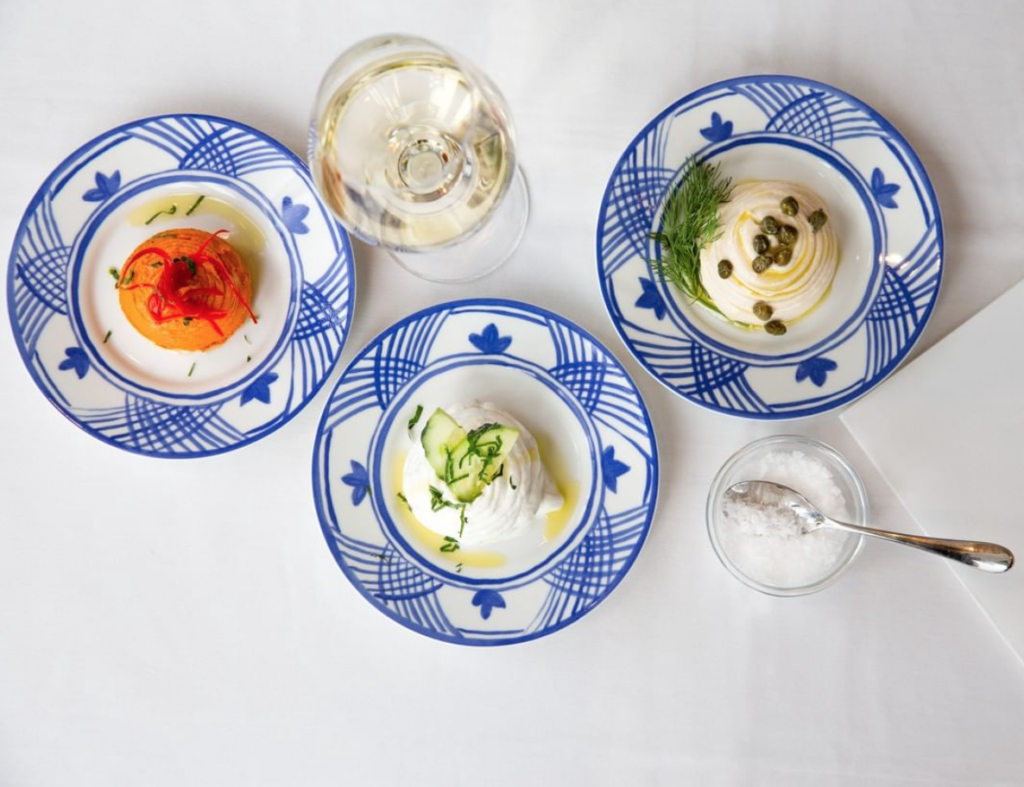 Tucked away in Miami Beach's foodie-favorite South of Fifth neighborhood, Estiatorio Milos specializes in fresh and delicious classic Greek offerings. Start with the Greek ceviche and trio of spreads (served with raw vegetables and grilled pita) and then move on to heartier plates like Athenian-style lobster with linguini, lamb chops served with Greek fried potatoes, or grilled whole fish prepared with Santorini capers, olive oil, and lemon dressing. For dessert, you can't go wrong with the Greek yogurt.
Details: Estiatorio Milos is located at 730 1st Street, Miami Beach. For more information, visit www.estiatoriomilos.com/restaurant/miami.
BarMeli69 Greek Mediterranean Restaurant & Wine Bar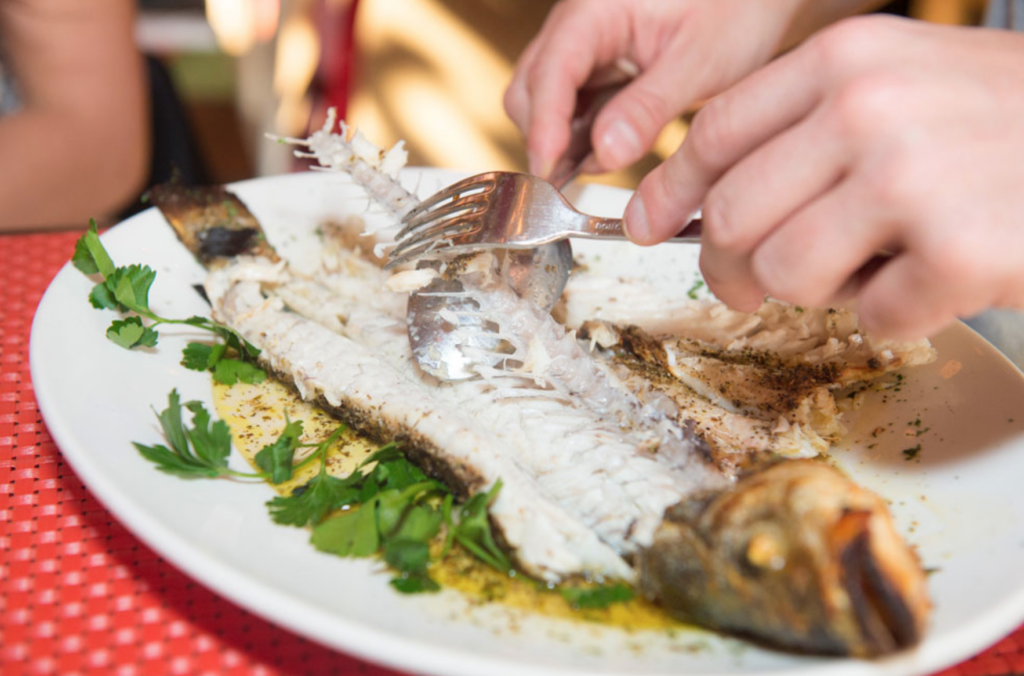 This cozy, quaint spot on Biscayne Boulevard draws savvy foodies with its delicious Mediterranean-inspired dishes and easygoing, fuss-free atmosphere. The dips here — hummus, taramosalata, and tzatziki are legendary, and the flamed cheese saganaki never fails to impress. Start with those and an order of Escargots Flambé al la Ouzo to share, then try the slow-braised lamb shank or the generous meat platter. Finish the meal with vegan baklava fingers and a glass of sweet Greek port.
Details: BarMeli69 is located at 6927 Biscayne Blvd, Miami. For more information, visit www.barmeli.com.