A sweet chat with Fontainebleau's executive pastry chef, Brielle Fratellone
When did you know you wanted to become a pastry chef? What sparked your passion? Brielle: Before I was a pastry chef, I was an artist. Being creative was my passion and I embraced every opportunity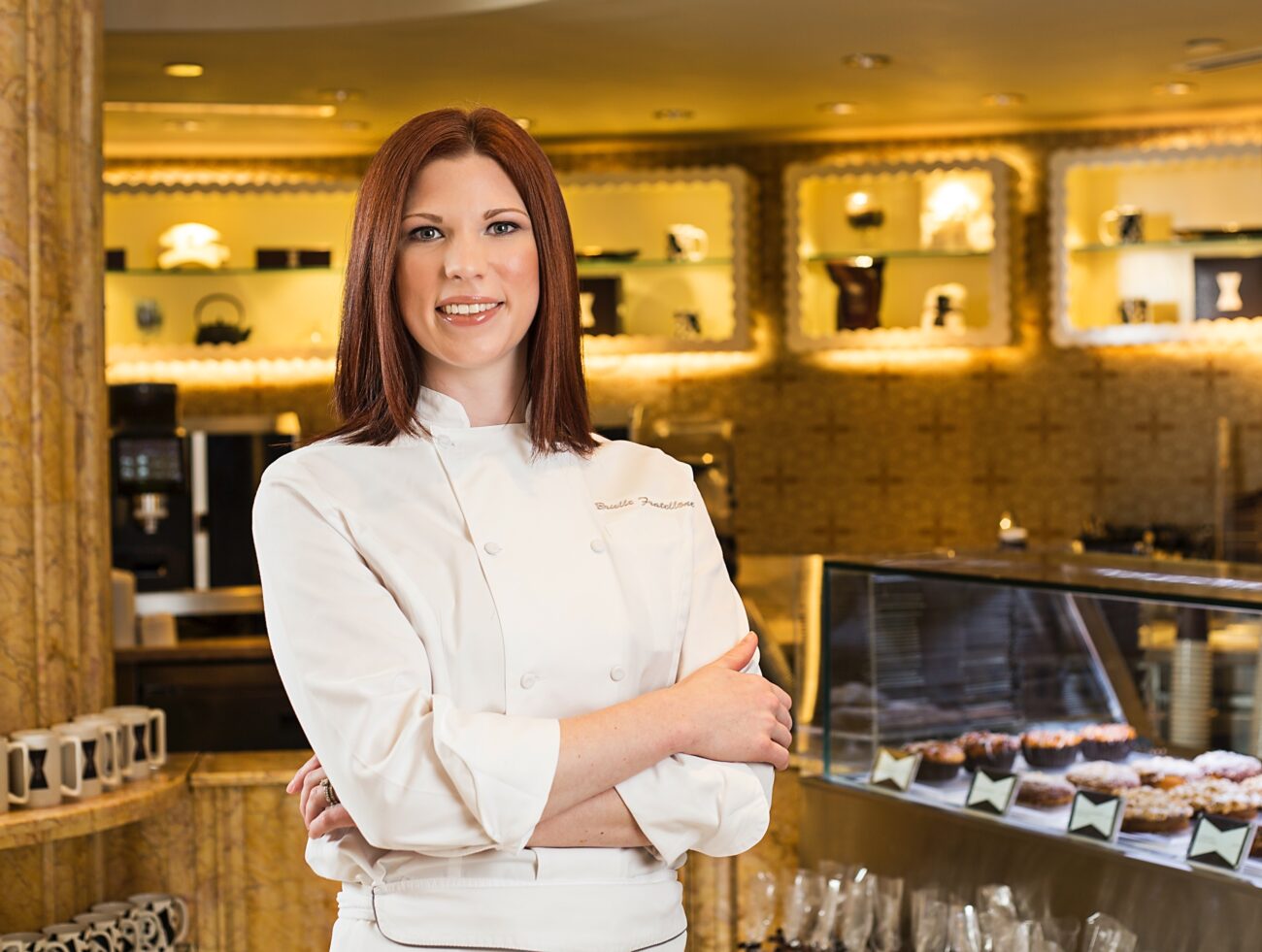 When did you know you wanted to become a pastry chef? What sparked your passion?
Brielle: Before I was a pastry chef, I was an artist. Being creative was my passion and I embraced every opportunity to learn to paint, sketch, sculpt, hammer, and even chisel. When I turned 16, I applied for a job at my local grocery store and was placed in the bakery to decorate cakes. Holding a piping bag felt very natural and soon buttercream became my new artistic medium. Edible art and baking was something I strived to continue learning.
What is the biggest misconception about your line of work?
Brielle: I think it often surprises people how physically demanding being a resort pastry chef can be. We lift multiple 50-pound bags of flour, hand-fold an 80-quart bowl of angel food cake, and then power walk up three flights of stairs to make it to a menu meeting on time. Unloading our daily food delivery of several hundred pounds of flour is often referred to as "Pastry CrossFit" by my team.
What are the main differences between overseeing pastries for an entire resort, versus a single restaurant or shop?
Brielle: Space is the biggest advantage of a resort pastry chef. I am incredibly grateful that at Fontainebleau we have dedicated spaces for each type of pasty production. We have five rooms specifically designed to fit the needs of each specialty of pastry: chocolate, gelato, desserts, bread, and cakes. Our chocolate room is temperature- and humidity-controlled with marble tables while our bakery room is more open space with wood tables.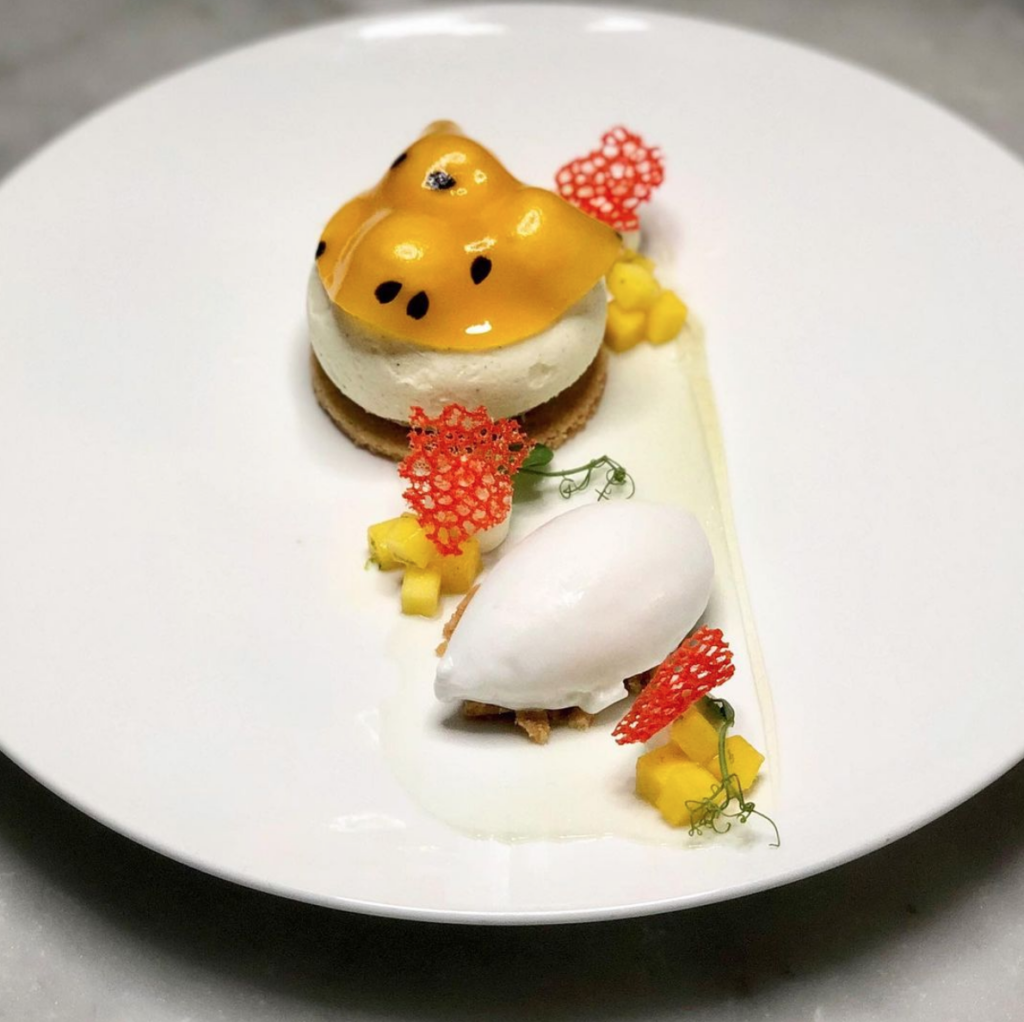 Any key takeaways from 2020?
Brielle: This year has rekindled the passion I have for my craft. The stay-at-home order early in 2020 was the longest break from pastry production I have had in years. This reminded me how much I truly love being a pastry chef.
Encouraged to stay home during the pandemic, many people began to dabble more in cooking and baking. Did you find yourself exploring new recipes at home? If so, what were some of your best ideas?
Brielle: To me, making sourdough bread at home felt too much like "working from home." I instead sought out another popular quarantine project and started my own garden. This was an exciting challenge to grow some unique ingredients not usually found in the grocery store. I grew confetti bell peppers, Meyer lemons, golden egg squash, fresh ginger, and chocolate basil.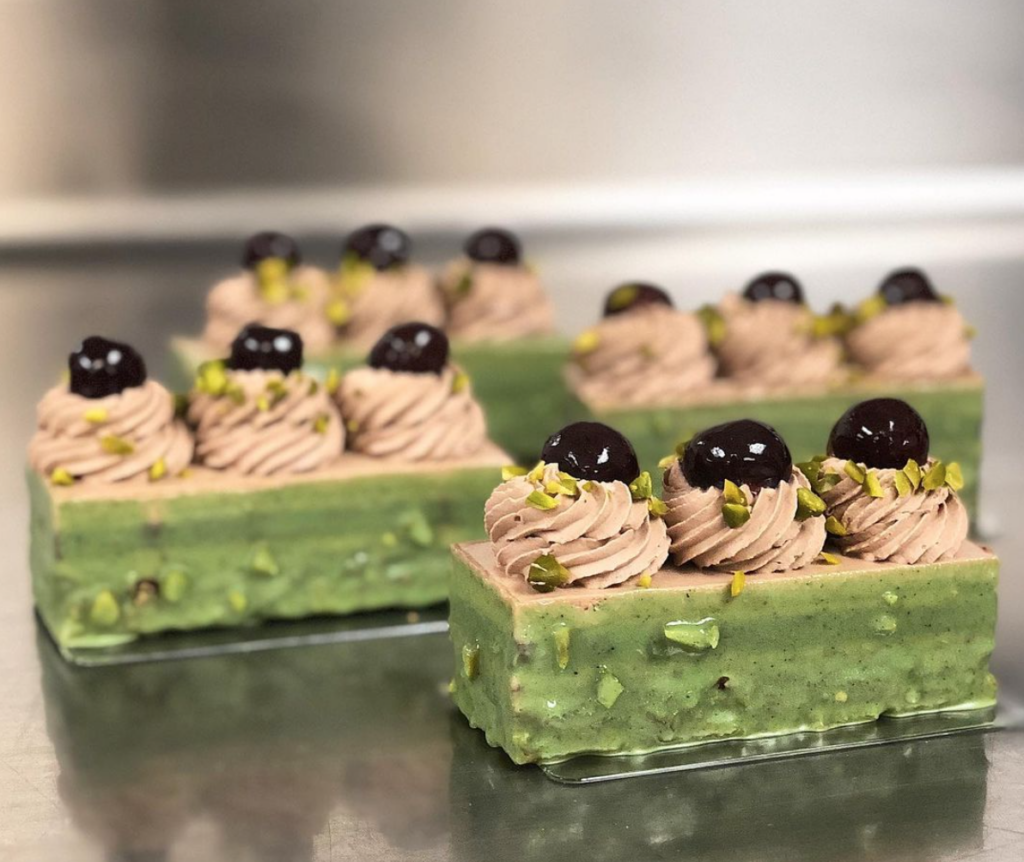 What are your favorite sweets to make for holidays, and which ones do you best enjoy eating around this time of year?
Brielle: Every December, I design a new holiday chocolate bon bon collection that is enrobed in FONTAINEBLEAU SAPPHIRE NOIR™ Chocolate. This year my favorite creation is an eggnog ganache made with baking spices, dark rum, and caramelized white chocolate.
For those looking to spend more time in the kitchen at home — what are some basic items you'd recommend for a chef starter pack?
Brielle: A scale is one of the most essential tools for an at-home baker looking to try more advanced recipes. You will find most professional pastry cook books will not list their ingredients in volume measurements. Pastry chefs prefer to weigh their ingredients for a more consistent and accurate recipe.