Antonio Bachour talks about his new concept in Downtown Doral
Award-winning pastry chef and author, Antonio Bachour, recently announced the addition of his second location, Bachour Restaurant & Bar, in Downtown Doral. Slated to open in early November, the new 4,750-square-foot space will offer a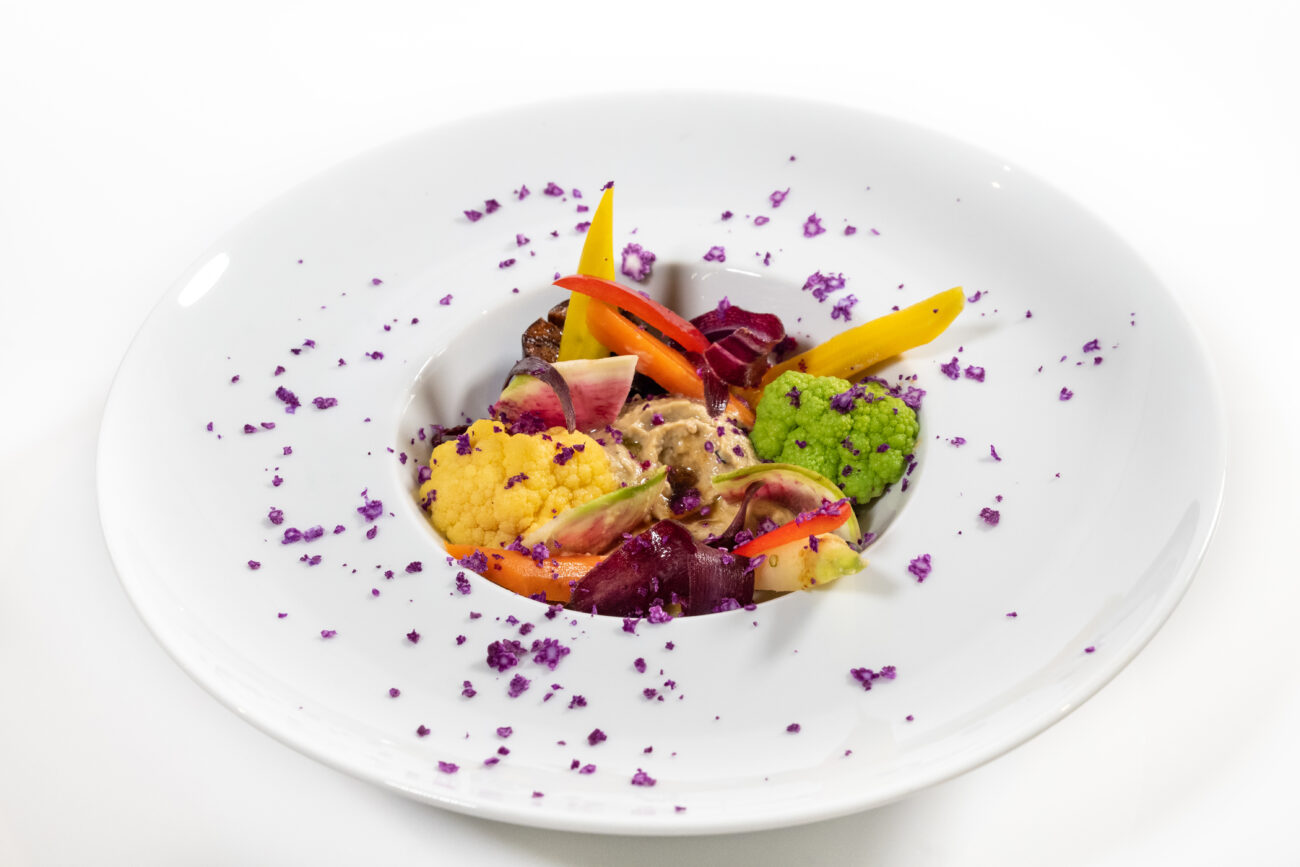 Award-winning pastry chef and author, Antonio Bachour, recently announced the addition of his second location, Bachour Restaurant & Bar, in Downtown Doral. Slated to open in early November, the new 4,750-square-foot space will offer a full-service menu helmed by Chef de Cuisine Clark Bowen, elevated cocktails by Zabdi Cobon, and a wine list of affordable global gems curated by Robert Delarosa. Guests will, of course, also find Bachour's own signature baked goods and desserts (which fans can currently savor at his Coral Gables location and Timeout Market in Miami Beach. The World's Best Pastry Chef gave us the inside scoop on his new concept, how business has fared during the pandemic, and how he and his team have adapted along the way.
Can you tell us how the business has fared for you during the pandemic? How did the shutdowns affect you, and how did you adapt?
Bachour: Fortunately, for us, our Coral Gables location is situated in the courtyard of the 2020 Salzedo building, allowing us to continue to service our patrons while adhering to the CDC and local guidelines. Because of this, our takeout and retail bakery business performed well even at the initial phase of the pandemic while other restaurants endured major hardships. We were also quick to adapt by implementing the Codina Cares program, created by developer Codina Partners, which ensured our staff, guests and vendors were always protected from potential exposure.
Did you have to pivot in any way to adjust to this new normal? What are some of the biggest challenges you faced, and what are some key lessons you've taken away from it all?
Bachour: The biggest challenge was to be able to provide good service and maintain our standard while taking all the necessary measures to assure the safety of our guests and employees.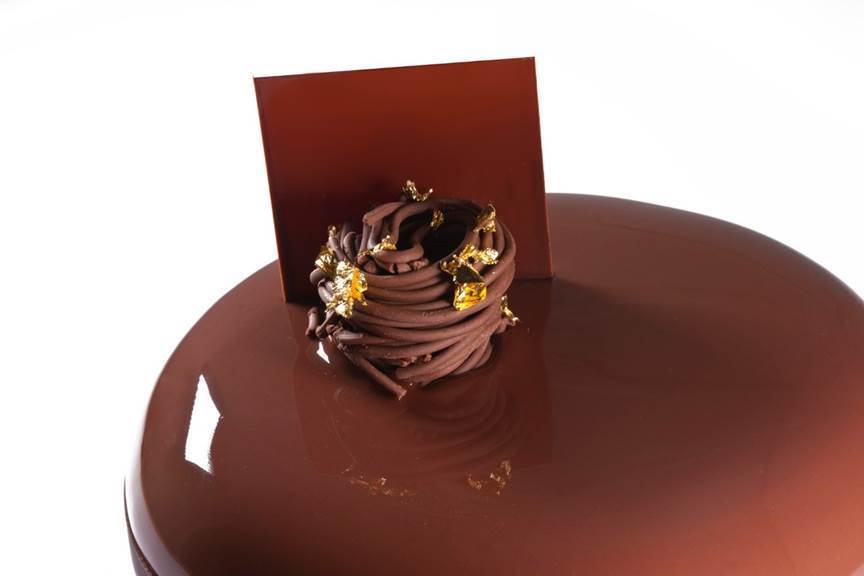 How long have you been planning to expand the Bachour Restaurant and Bar concept? Why Doral?
Bachour: We've been planning the Bachour Restaurant and Bar concept for about a year. The success of Bachour Restaurant and Bakery in Coral Gables led to our decision to open in Doral. In addition to that, we also have built-in support from the community there and accessibility for patrons from surrounding areas.
What's it been like planning an opening amid a pandemic? Are you doing anything differently this time around that you might not have had to consider during "normal" times?
Bachour: We have kept a positive attitude throughout as we know this is going to pass eventually and people will be able to resume their normal lives. We are grateful to be able to provide a safe and welcoming place for our patrons to come out to and enjoy a good time.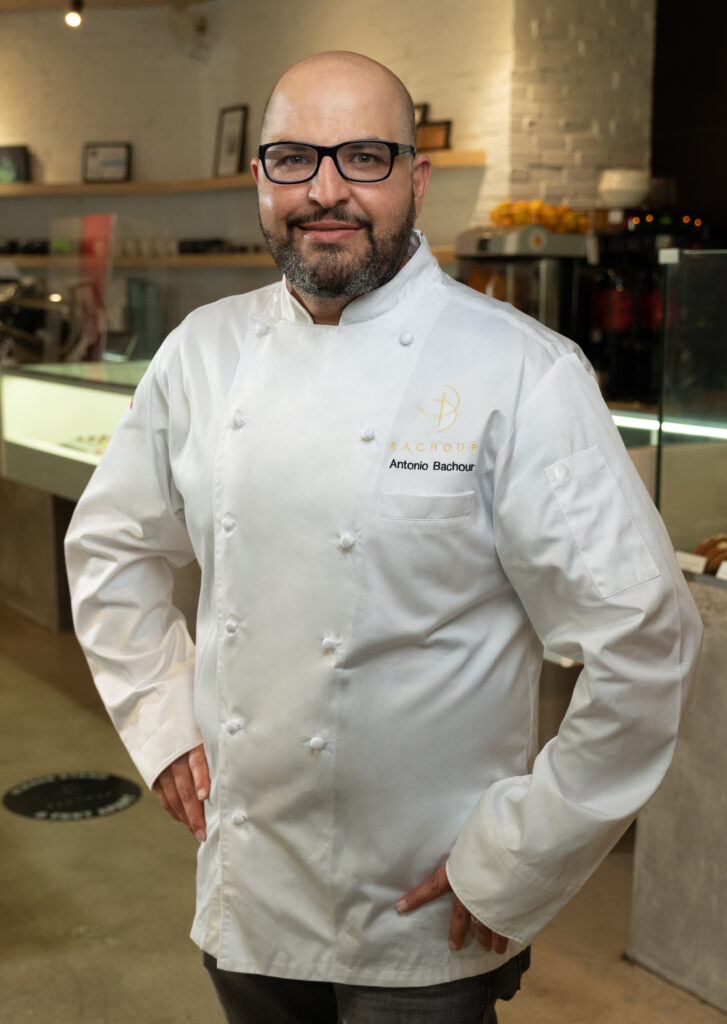 How did you and Chef Bowen go about creating the menu for the new Downtown Doral location? What was your inspiration and vision?
Bachour: When Chef Herbert and I met Chef Bowen, we knew that his passion and talents were the right fit for our Downtown Doral location. I was in search of a mix of sophisticated, tasty, and well-balanced dishes that complimented my desserts, and Chef Bowen understood that. Our shared vision led to the creation of our contemporary American menu featuring a full-line of viennoiserie, boulangerie, tartines, sandwiches, salads and main courses as well as Bachour's signature petit-gateaux, macarons and bonbons.
What was the vision behind Zabdi Cobon's cocktail program? Have you worked with Zabdi before? If not, how did that partnership come about?
Bachour: Personally, I have not collaborated with Zabdi before. He was commissioned by Robert Delarosa, our general manager for Bachour Restaurant Doral, to create a cocktail list with an emphasis on creativity and modernized classics with a Latin flair. Zabdi and Robert Delarosa had previously worked together in the Design District.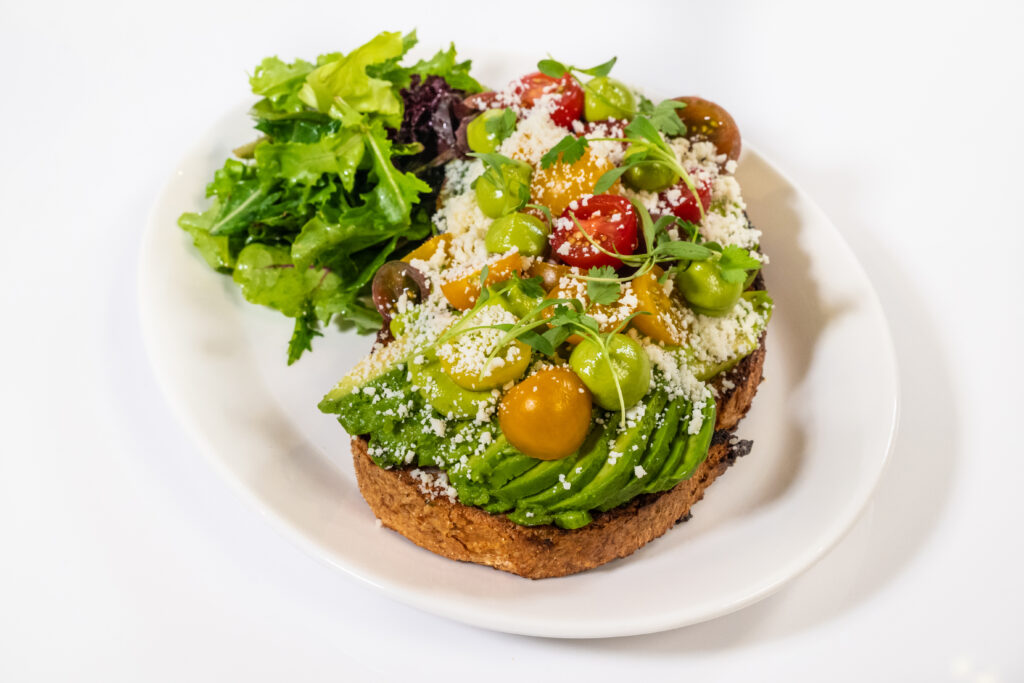 What was it like working with Robert Delarosa to curate a wine list that's not only good but also affordable?
Bachour: Robert and I go way back. We worked together at the St. Regis Hotel many years ago. We wanted to create a list that not only paired well with the food but had enough versatility and value for our diners. The idea was to create a globally inspired list that encompassed breadth and range for any dish or diner's taste profile.
Are you optimistic about the future of Miami's culinary scene, and how do you think we'll evolve for the better?
Bachour: I think that Miami is on its way to becoming one of the best culinary destinations in the United States.
Amanda M., Contributing Writer