How to make Brielle Fratellone's refreshing piña sherbet
In Miami, we're blessed with blue skies, sunshine, and warm weather year-round — but if you're craving a taste of summertime in the middle of the festive season, here's the perfect recipe for you. Created by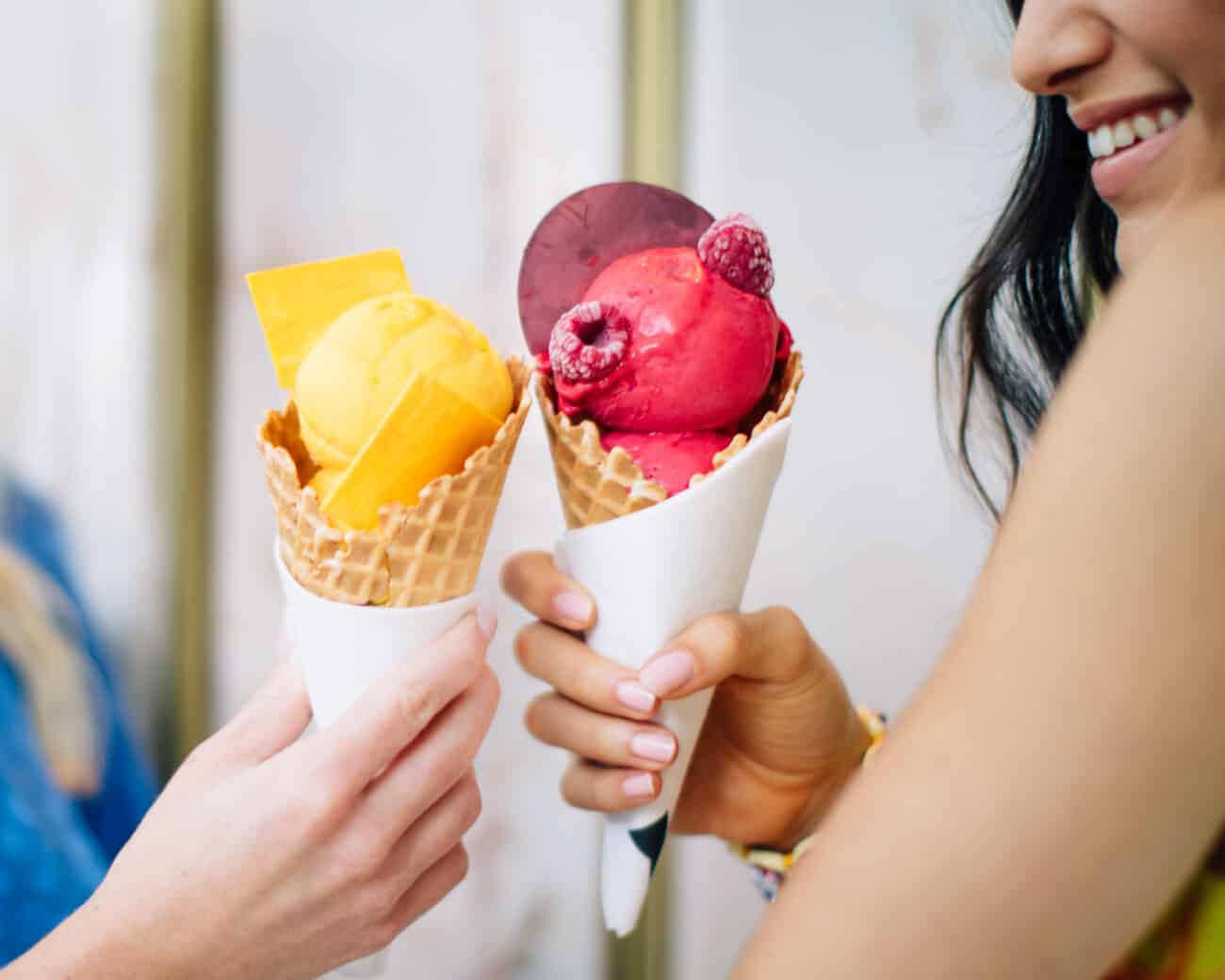 In Miami, we're blessed with blue skies, sunshine, and warm weather year-round — but if you're craving a taste of summertime in the middle of the festive season, here's the perfect recipe for you. Created by Brielle Fratellone, Fontainebleau Hotel's Executive Pastry Chef, this piña sherbet is the perfect blend of sweet, sour, and creamy. It also won "Best Dessert" at the SOBEWFF Sweets and Beats competition in February 2020. You'll need a juicer and an ice cream machine to make it, so add them to your holiday gift list if you don't already have 'em.
What you need:
7 cups of coconut milk
6.5 cups of fresh pineapple juice
1/3 cup of kalamansi juice
4 tablespoon of agave syrup
1 cup of whole milk powder
1 ½ cups of granulated sugar

How to make it:
Using a juicer, press fresh, ripe pineapple chunks. Warm the coconut milk and whisk in the granulated sugar and milk powder to dissolve. Let the mixture cool and add in the pineapple juice, kalamansi juice, and agave syrup. Blend the mixture well. Pour the mixture into an ice cream machine and spin until frozen. Enjoy the sherbet freshly spun or return it to the freezer to be stored up to one week.