National Rosé Day Q&A: Winemaker Gérard Bertrand
As a third-generation vintner, Gérard Bertrand has established his wines among leaders in the wine world. This month, he's releasing the second vintage of the exquisite Clos du Temple rosé. Named the best rosé in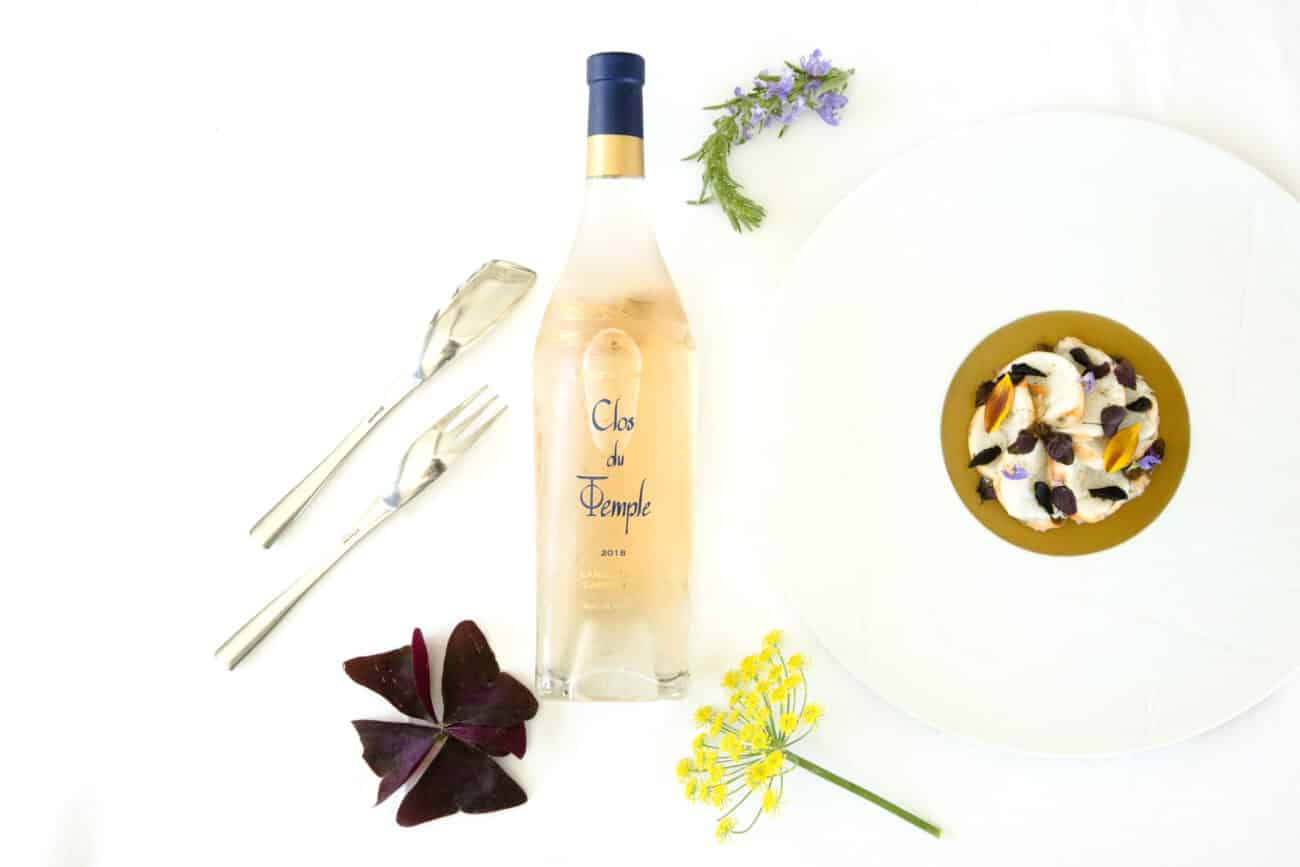 As a third-generation vintner, Gérard Bertrand has established his wines among leaders in the wine world. This month, he's releasing the second vintage of the exquisite Clos du Temple rosé. Named the best rosé in the world by The Global Rosé Masters, the wine is elevating and reimagining rosé in a way only the illustrious winemaker can.
Embodying the posh Mediterranean lifestyle, Clos du Temple rosé is the perfect wine to kick-off summer this month. Delivering an exceptional balance of freshness and minerality, the rosé is a combination of four red grape varieties (Syrah, Mourvèdre, Cinsault, and Grenache) and one white variety (Viognier). This unique blend gives the wine its character and differentiates itself from the crowded rosé market. Aged in new French oak barrels for six to eight months, the wine then slips into its brilliant bottle before it makes its way to your summertime table.
To celebrate this elegant vintage, the biodynamic pioneer is also releasing Clos du Temple rosé as an exclusive magnum for discerning wine enthusiasts ready to elevate their summer sips.
In honor of National Rosé Day (which is tomorrow, June 13!), we sat down to chat with the winemaker himself about his brand and this exciting new pink release.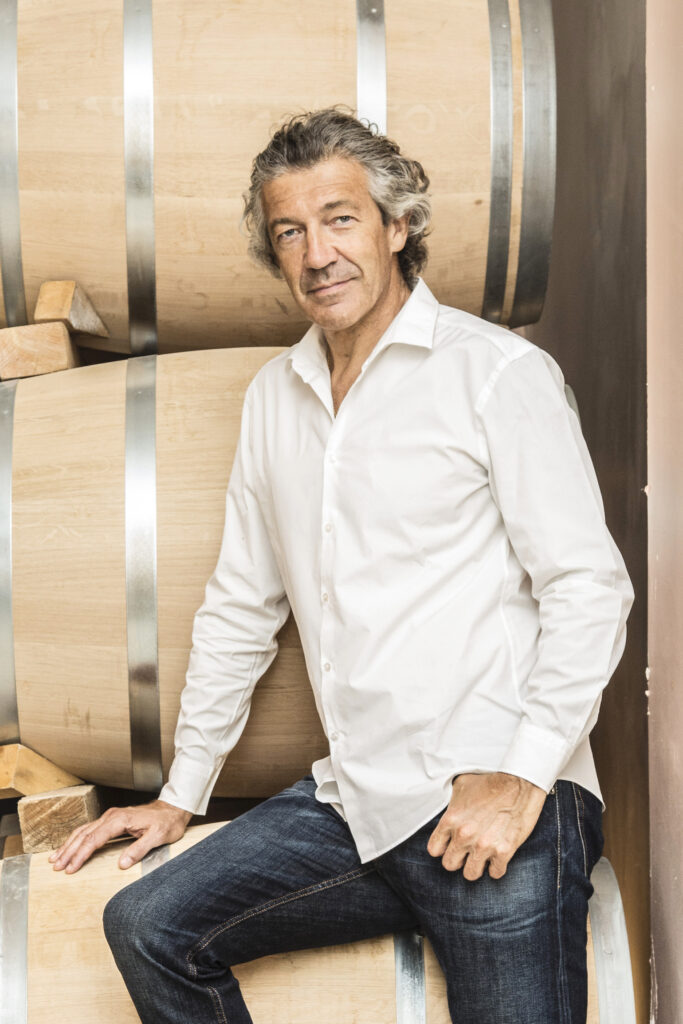 Tradition and history mean so much to you and the brand. Why is that?
History and tradition are essential to understanding where we are today and where we might go tomorrow. Of course, at any time, one combines the technologies of the present with the wisdom received from the past in order to progress to the future. History demonstrates that our region was the source of great wines that were enjoyed all over France and other parts of Europe. We have inherited that legacy, as well as countless practices and details about growing grapes and making wonderful wines, from our ancestors.
There was a period starting 50 years ago, in which this old knowledge was forsaken for the supposed certainties of "modernity." The land was treated like a laboratory and wineries like factories. Consequentially, nature was damaged, and people in our region lost track of how good our wines could be. Fortunately, we have awakened to the fact that "modernity" offers us tools, but old history gives us the resilience and techniques to move forward. That's the essence of our practice of biodynamics: gleaning the lessons of past generations and technologies of the present for the health of future generations.
Clos du Temple is grown in Cabrières. What makes this region so great for rosé wines?
This area has been recognized since the 14th century as one of the finest places in France for rosé. Making great rosé demands several elements: First, one needs beautifully ripe grapes that express complex aromatic components and a range of pure fruit flavors. Then, one needs fresh acidity, followed by a strong, though limber structure, especially for wines that are meant for aging. Finally, one needs a sense of the place from which the wine comes; a combination of sensations like minerality and herbaceousness.
The vineyards of Cabrières are blessed to provide all these elements. For one, its hilly terrain allows vineyards to face south and southwest, offering extended exposure to sunshine which allows grapes to grow fully and evenly—and their altitude, between 700 to 800 feet above sea level, facilitates cooler temperatures at night that freshen the vines. The soils underneath are a place of contact between limestone and schist. Limestone absorbs winter rains like a sponge, making water available to vines during the dry months, and with their high pH, the soils ironically help produce grapes with higher essential natural acidity than normal in warm climate regions like the Languedoc. Schist is fragmented soil that allows vine roots to dig deep in search of nutrients and more water. Moreover, our vineyards are planted with five grape varieties that excel on our lands, including Syrah, Mourvèdre, Cinsault, Viognier, and Grenache.
How is this wine embracing your belief in biodynamic farming?
One can be proud of biodynamic farming for the good it does the earth, but when it comes together in the vineyard—and then in the wine—it is something really special. For us, in a place as special as Clos du Temple, biodynamics provides the balance that allows wines to resonate with every nuance their terroir can offer.
The bottle is so sleek without a paper label. How did you decide on this design?
Its shape is of a temple based on the anciently-recognized proportions of the 'golden ratio.' It has a square base and its punt, or the indentation on the bottom, is a square pyramid, representing the earth. Etched golden filigrees represent the mountains behind the winery and are reminiscent of what might surround the entrance of a temple. The royal blue script is a reference to Louis XIV, who was a great lover of the wines from Cabrières and who commissioned them to be served at Versailles.

What makes this wine special and unique?
Clos du Temple is a wine that was born after great study: of history, of terroir, of technique, and of philosophy. These are expressed by the layer of flavors and nuances present within the wine, all of which are presented with finesse. In terms of procedure, the winemaking—that is, what follows after excellent viticultural practices—is distinctive for its unique blend of five grapes, four black and one white, all contributing an essential element to the whole. The wine is then aged in oak barrels for several months. That's unusual for rosé, but inoculates the wine for a long life.
By: Christie Galeano-DeMott