MILA's team discusses changes to the restaurant + a must-try recipe
After temporarily closing, MILA made a grand reentrance in September with a brilliantly revamped food and cocktail menu and plenty more big surprises. We talked to some of the star players of their team about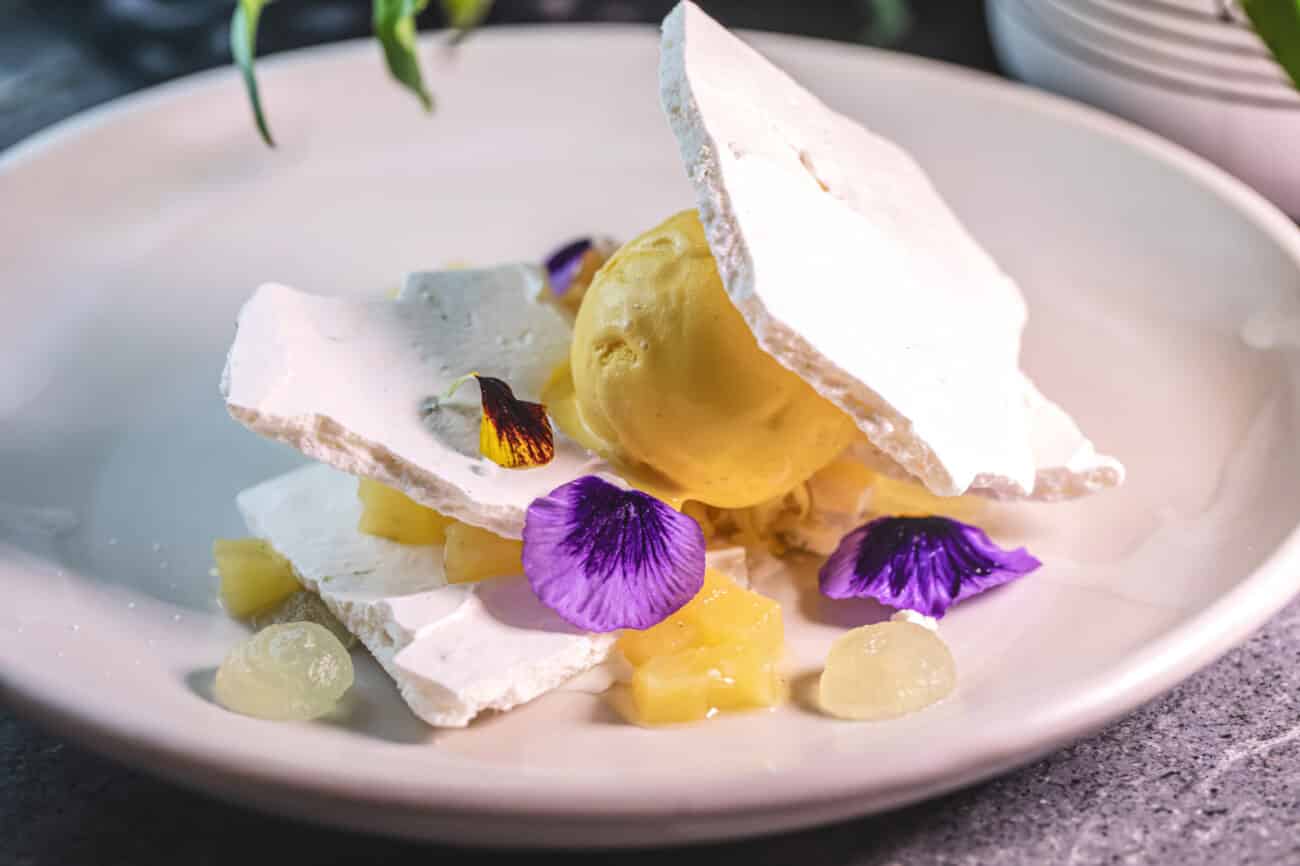 After temporarily closing, MILA made a grand reentrance in September with a brilliantly revamped food and cocktail menu and plenty more big surprises. We talked to some of the star players of their team about what's new in the kitchen and behind the bar, their process of reinvention, and what they love best about Miami's food scene.
What motivated the team to revamp the menu for MILA's reopening in September? What inspired the new menu items, which are you most proud/excited about, and what was the overall vision behind the new selection of dishes?
Romain Devic, executive chef: The menu launched in January was more ordinary, influenced by Mediterranean or Japanese cuisines, but the 'Mediterr-Asian' DNA was not yet reached. We had an opportunity to create a real and unique culinary signature that belongs to us, with dishes and flavors that could not be tasted anywhere else; it is what really differentiates us from any other restaurants. We fine-tuned our custom spice blends with 'La Boite à epices NY,' reconsidered our sauces, infused more herbs, and challenged classic cooking techniques to create the unexpected.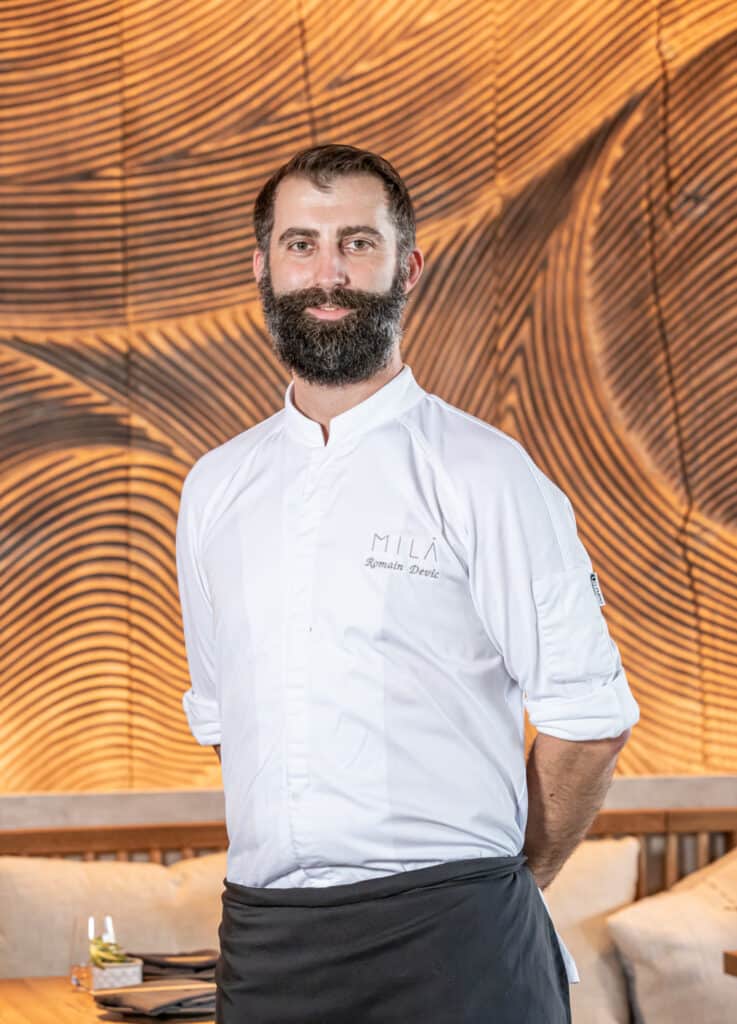 Are there any dish + cocktail pairings you can recommend to our readers from MILA's new menu?
Romain: The pork belly chicharrone with a Margarita Verde, and the branzino tataki with the Sun Salutation.
Can you walk us through the process leading up to MILA's reopening in September? How has the business been in the months since then?
Romain: We felt like people were scared and not ready to go out, dine out, and enjoy. They needed more time, so we listened and we took that time to work on making a new grand entrance in Miami's culinary scene in September. Not only did we elevated the menu, but we also changed the interior layout to create a higher energy. We completely revamped the private dining room to create a brand-new lounge area, particularly liked by late-night diners. You cannot rush something you want to last.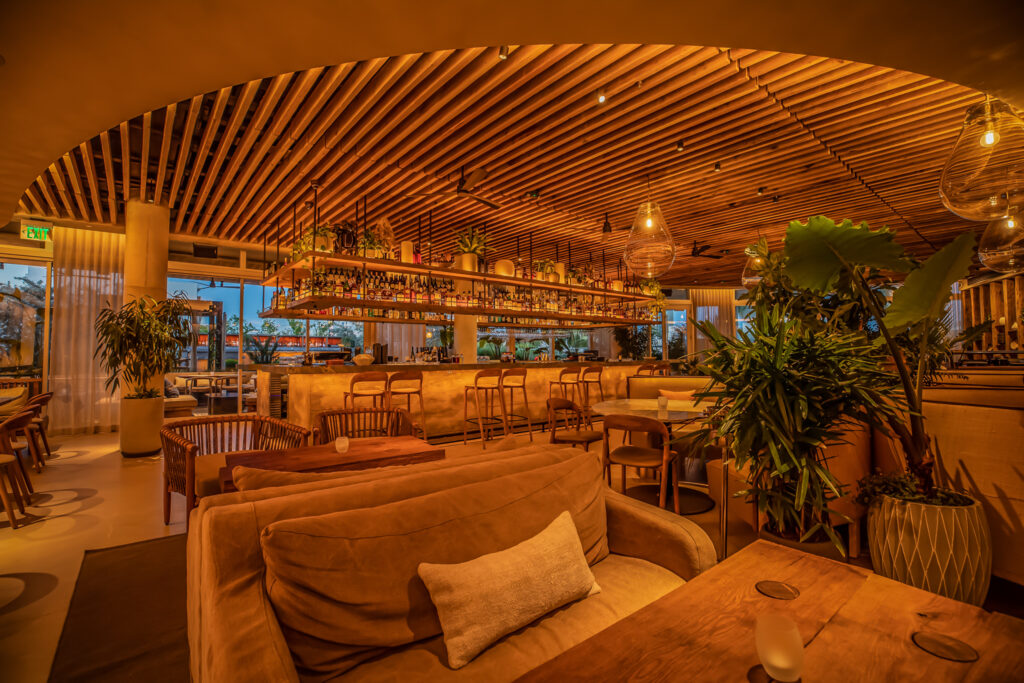 Can you tell us about some of the biggest challenges you've faced in your line of work because of the pandemic? Conversely, have there been any silver linings?
Kate Farrel, pastry chef: We lost some of our people. But since every cloud has a silver lining, that also gave us the opportunity to meet new amazing talents that are contributing to the success of MILA every day.
What is your favorite dish to cook, and what is your favorite dish to eat?
Daniel Marin, executive sous chef: The whole branzino, robata-cooked and flambéed with Pastis. Not only are the flavors incredible, but the dish is also beautifully designed and the show at the table is incredible.
Finish this sentence: "Miami's food scene is…"
Daniel: …a revolution, so eclectic and constantly evolving, getting more and more interesting with new entrants every month. The expectations, standards, and tastes are getting higher and more refined, while the celebration/nightlife aspect remains such a big component to the equation, and so unique to this city. It is very exciting to be part of this industry.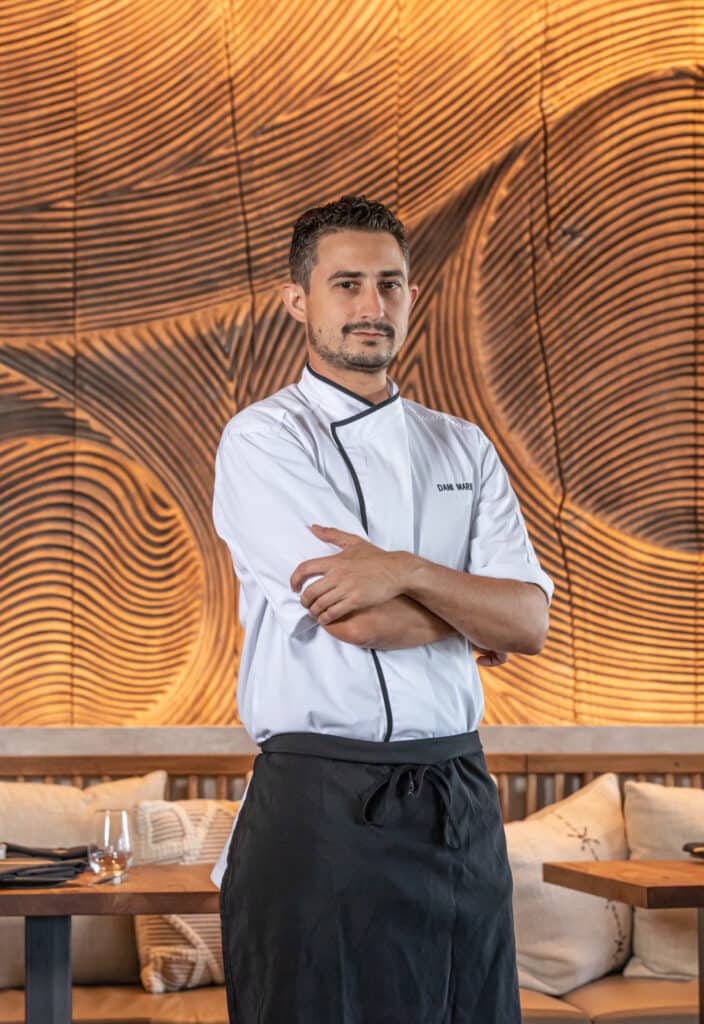 Make MILA's Whole Grilled Branzino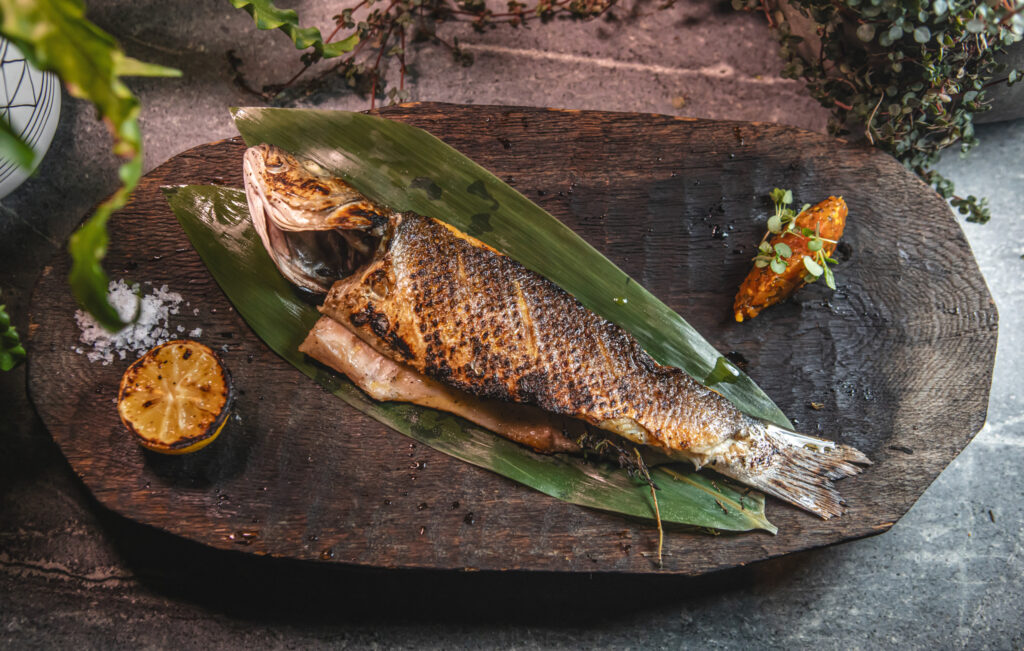 What you need:
1 whole branzino
3 slices of lemon
Half a grilled lemon
1 sprig of thyme
Salt to taste
10 grams of olive oil
2 grams of cilantro
How to make it:
Score the skin of the branzino three times on each side. Stuff the branzino with thyme, lemon slices, salt, and olive oil. Carefully place the branzino on the grill and leave it until it can be flipped on its other side. This can take about seven minutes on each side. Once both sides are crispy, check the flesh for cooking preference with a knife. If it needs more time, cover and remove it from the grill, place it in aluminum foil, and put it back on the grill.