Three reasons to head back to the Design District
The winter 2020 openings of L'Atelier de Joël Robuchon, Le Jardinier and Frohzen in the Miami Design District's Paradise Plaza were among the hottest of the 2020/2021 season. Now, as fall settles in, this trio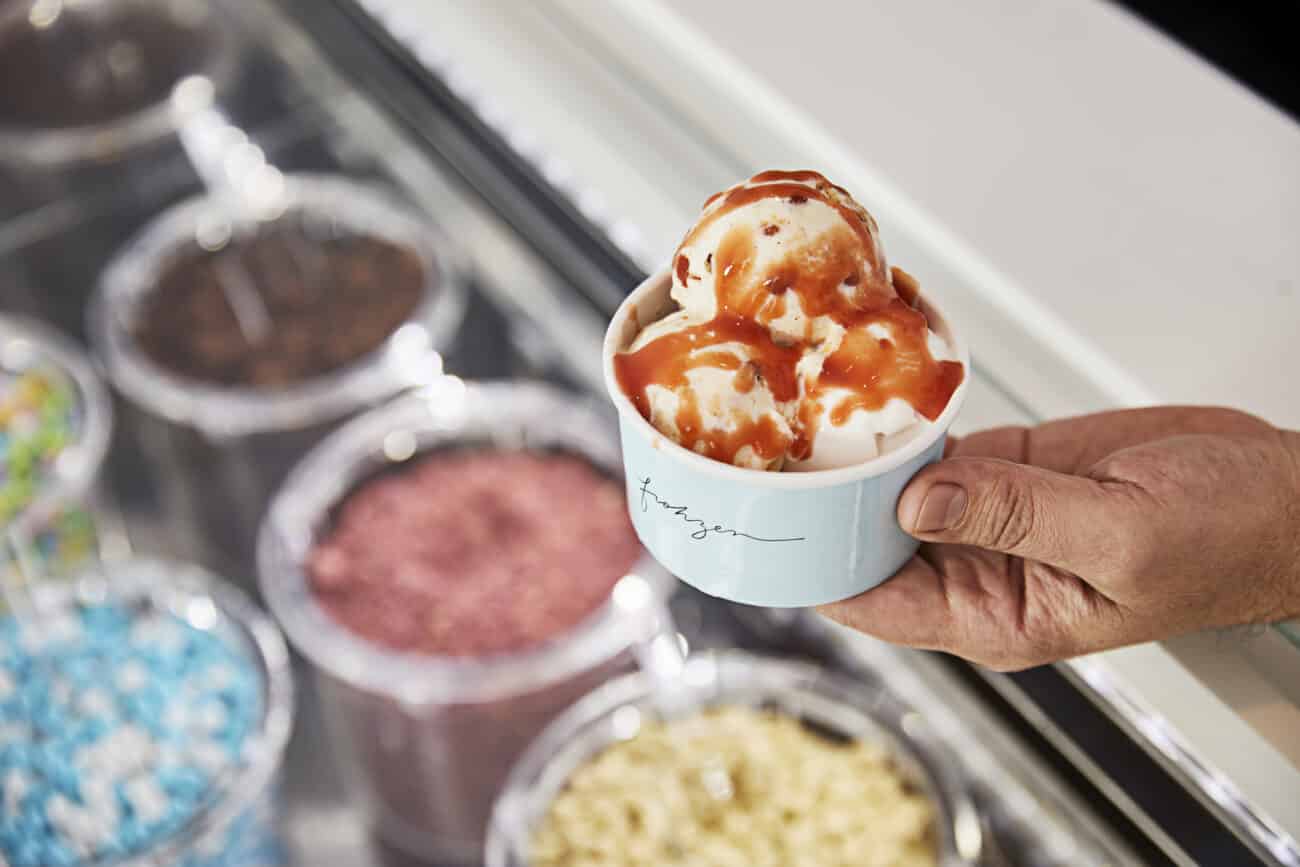 The winter 2020 openings of L'Atelier de Joël Robuchon, Le Jardinier and Frohzen in the Miami Design District's Paradise Plaza were among the hottest of the 2020/2021 season. Now, as fall settles in, this trio of must-try spots is back with tons of new offerings.
L'Atelier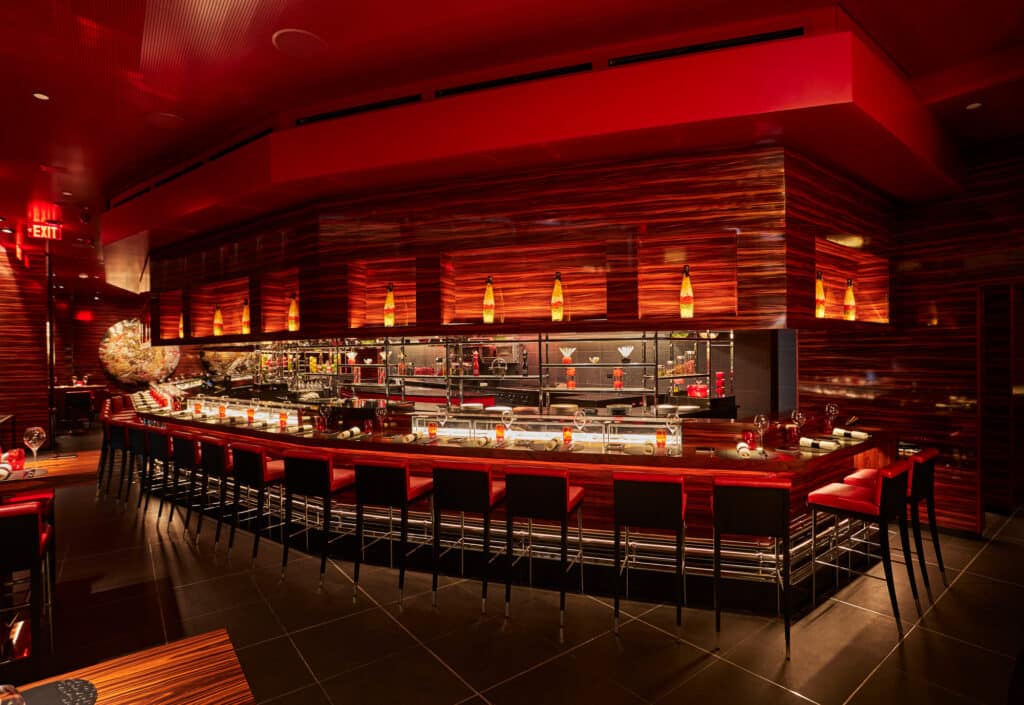 The reopening of L'Atelier brings with it the addition of new outdoor seating on the second-floor balcony. Accommodating 40 guests, the terrace is the perfect spot for diners to enjoy the restaurant's acclaimed food and service al fresco. Indoors, L'Atelier accommodates guests at the counter and at spaced-out tables. Culinary Director Chef Alain Verzeroli, a longtime protégé of Joël Robuchon, helms the restaurant, and his modern French menu features a number of new and ever-changing seasonal dishes alongside L'Atelier classics,including the famed pommes purée. Guests can order à la carte, or select a seasonal four-course tasting menu with options for each course.
All the breads and pastries are made in house daily and served fresh out of the oven. Desserts — such as Le Chocolat Sensation, Guanaja chocolate crémeux, white chococlate ice cream and Oreo cookie crumbs — are fresh, bold, and beautifully presented.
Le Jardinier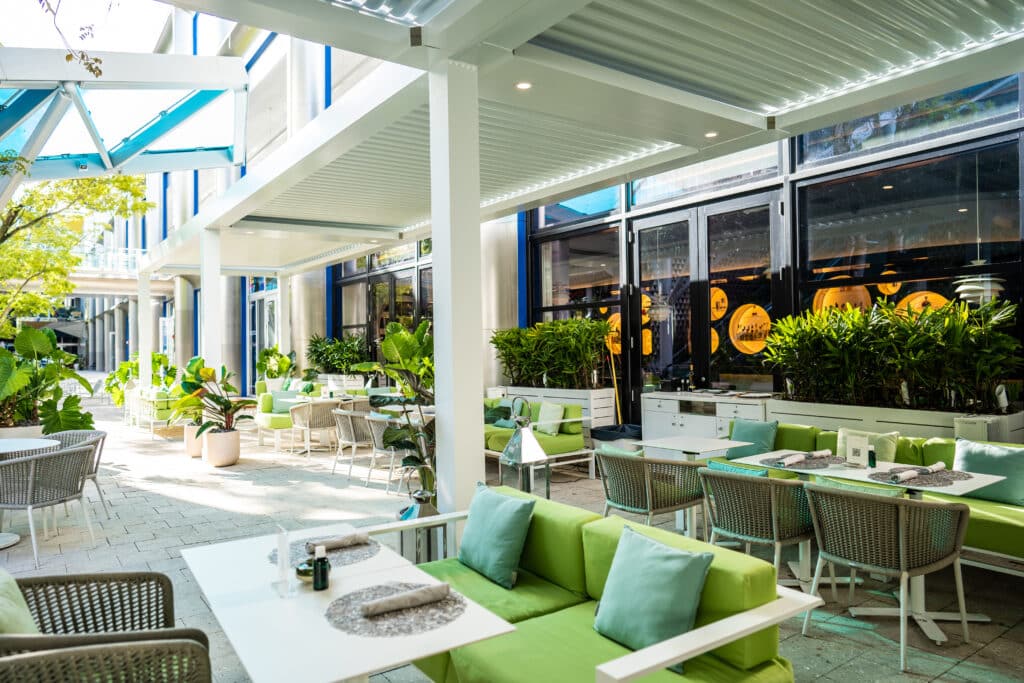 Michelin-starred Chef Alain Verzeroli's vegetable-forward Le Jardinier has also launched a new menu created by Verzeroli alongside Le Jardinier Miami's Chef de Cuisine, Seth Blumenthal. The new menu focuses on fresh, seasonal vegetables and seafood elevated by classic French techniques. The restaurant's spacious patio has also been expanded and revamped with a pergola to handle all kinds of weather.
"The menu and concept were inspired by the way sophisticated diners are eating globally, with a strong desire to have lighter gourmet experiences based on seasonality," said Verzeroli. "It's also a great opportunity as a chef to discover and get inspired by local organic produce and seafood for our vegetable-rich restaurant."
Current standouts include Red Kabocha with burrata, honeycrisp apples and Marcona gremolata, and the Roasted Cauliflower with purple cauliflower coulis, black pepper and raisins. And no visit to Le Jardinier is complete without one of its innovative craft cocktails. We love the bestselling Headless Horseman, made with Arette Tequila Blanco and Peleton de la Muerte Mezcal infused with espelette peppers, pumpkin, sage, lime and agave nectar.
Frohzen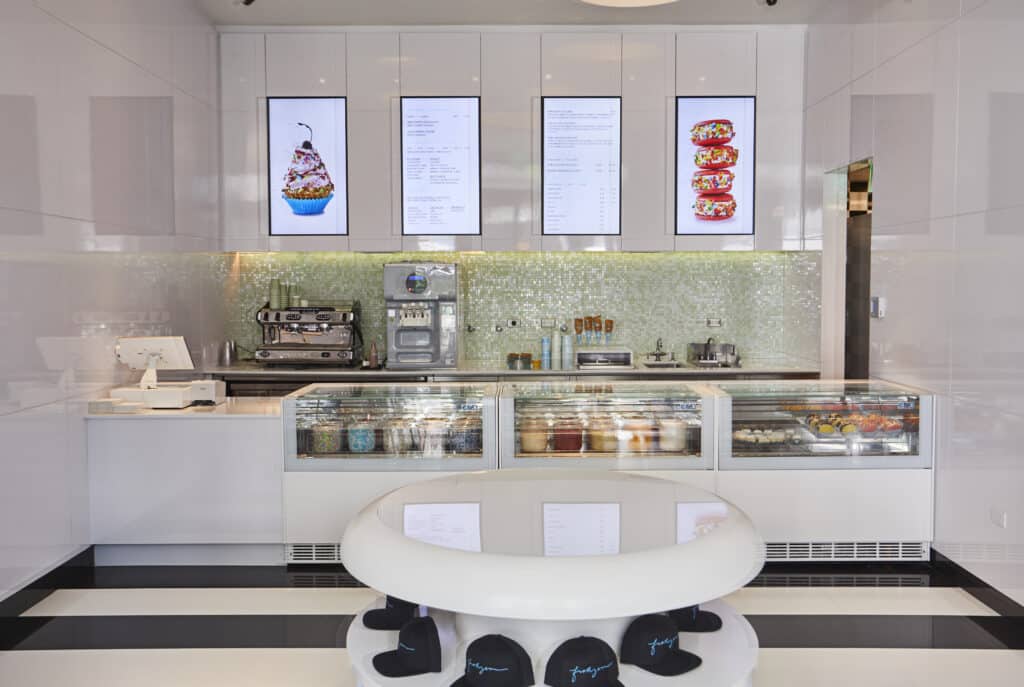 Craving something sweet? Head to Frohzen. Along with its signature ice cream flavors, ice cream cupcakes, macaron ice cream sandwiches, and ice cream "cake-sicles," guests can expect new whimsical, not-to-be-missed treats from Michelin-starred Executive Pastry Chef Salvatore Martone at Frohzen.
Details: L'Atelier de Joël Robuchon, Le Jardinier and Frohzen are all located on the east side of the Miami Design District's Paradise Plaza at 151 NE 41st Street.
www.latelier-miami.com | www.lejardinier-miami.com | www.frohzen-miami.com