A Fish Called Avalon's Orzo Seafood Paella
The iconic Ocean Drive restaurant may not be open yet for outdoor dining, but that doesn't mean you can't enjoy its famous seafood paella at home. For more than three decades A Fish Called Avalon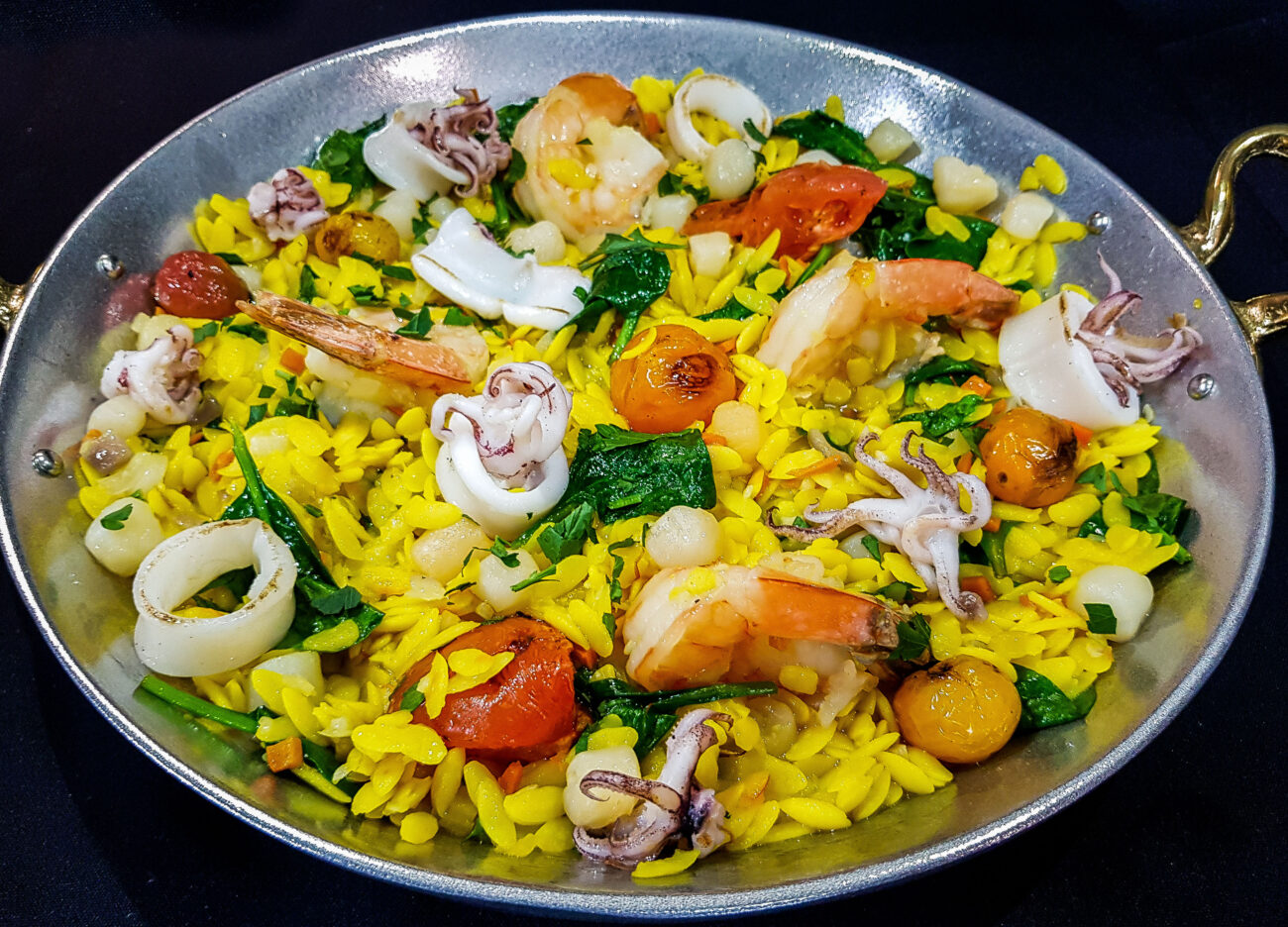 The iconic Ocean Drive restaurant may not be open yet for outdoor dining, but that doesn't mean you can't enjoy its famous seafood paella at home. For more than three decades A Fish Called Avalon has been the place to take in all the action from its sought-after tables. For now, you can indulge its savory flavors at home until the vibrant street that's booming with Latin music and salty breezes can welcome us all back again.
ORZO SEAFOOD PAELLA (FOR TWO)
INGREDIENTS
8 oz orzo
4 oz calamari, sliced
1 lb Maine lobster
6 large mussels, cleaned and washed
4 large shrimp, cleaned and deveined
2 jumbo sea scallops
8 oz clam juice
4 oz chardonnay
2 tbs fresh chopped basil
2 tbs chopped shallots
3 oz fresh baby spinach
One whole tomato, cut into wedges and roasted with olive oil
¼-cup diced carrots
1 tbs chopped garlic
2 tbs olive oil
Pinch of saffron
PREPARATION
Preheat oven to 375 degrees.
Cook the orzo, al dente, and set aside.
Place the lobster in a paella pan and set aside.
Heat a large sauté pan over medium heat.
Add the olive oil, garlic, shallots, basil and all of the seafood into the preheated pan and sauté for one minute.
Add salt and pepper to taste.
Add the remaining ingredients and stir for one minute.
Place into the paella pan with the lobster and bake for 8 minutes.
Serve over orzo.