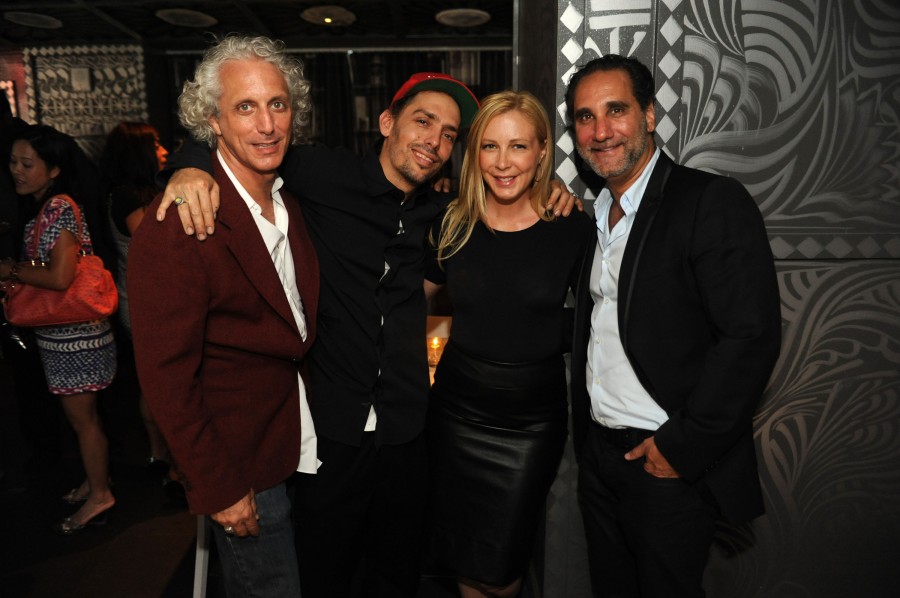 Article Originally Posted by SBE
Last week, famed Miami based artist Jona Cerwinske brought his street art indoors, to unveil the new look of the Dragon Lounge at Katsuya in SLS South Beach. In six days, Cerwinske turned this upstairs haunt into a hip hideaway and gallery with his signature typography, intricate line drawings, and imagery of Koi fish, flowers, and dragons (naturally), which will be on view for six months until the walls are handed over to another talent.
To check out Cerwinske's art during your next birthday party, bachelorette party, or other special occasion, or to just sip on one of the lounge's killer cocktails, book here. And don't forget the hashtag during your event #cerwinskeatkatsuya. In the meantime, here are a couple more pictures from the grand unveiling where the notoriously elusive artist was also on hand to celebrate! For more photos, visit Facebook.