How Has COVID-19 Affected Us?
DiningOut Miami sits down with beloved chef and restaurateur, José Mendin of Pubbelly Global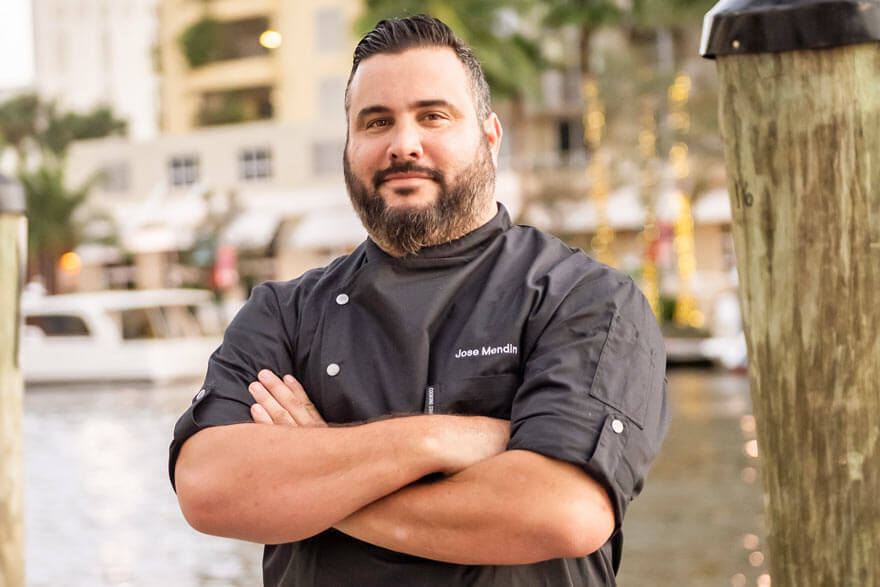 DiningOut Miami sits down with esteemed local chef and restaurateur, José Mendin of Pubbelly Global
The coronavirus has been detrimental to the restaurant industry. With the mandate to close all bars and restaurants, it was with heavy hearts that restaurant owners around the city laid off hundreds of dedicated employees. Over the next several weeks, we will be discussing the impact this has had on the industry, with owners, chefs, and staff who are in the thick of it.
Today we're talking to one of Miami's most celebrated local chefs, Jose Mendin, to see how the virus has affected his businesses and employees. In such devastating times, he's committed to helping as many as he can.
DiningOut (DO): How has the coronavirus affected Pubbelly Global?
Jose Mendin (JM): Completely. Sales are down 85%. The most important thing for us right now is to continue supporting our employees for as long as we possibly can.

DO: What are you doing to help your employees in such trying times?
JM: We are lucky enough to have some savings in our accounts, so we've committed to covering partial pay for all of our employees for the next 14 days. That's going to help a little.
We've also created a new platform for delivery that will help us continue to employ our staff. If you directly order on PubbellyGlobal.com, there is no service fee, no delivery fee and 10% off the bill with promo code PUBBELLYLOVE.

DO: Which of your restaurants has been hit the hardest?
JM: La Placita, which is one of my restaurants outside of the Pubbelly Global umbrella, may not be able to survive this. It's very fragile. I hope we can make it work.

DO: How has this terrible situation affected you personally?
JM: I'm just very frustrated. I've been working 20 years in Miami to build what I've built. And to see it crumble down like this, it's really heartbreaking. I feel very bad for all of my employees. They are my family.

DO: What are your thoughts on delivery services like Uber Eats?
JM: There hasn't been any commitment from them to help lower commission rates. They take around 30% of the sales. That's a lot. But the movement is getting bigger to fight against these high commission rates. There are a lot of people not happy with this.
This is a time of crisis. This is a time where everyone is helping each other. Purveyors are helping us with payments. Landlords are helping with rent. The government is helping with incentives and loans. (Uber Eats) has to do something. They haven't done anything yet. And their sales are increasing incredibly because, as dine-in is closed, the only way to get food is through their application for a lot of these restaurants.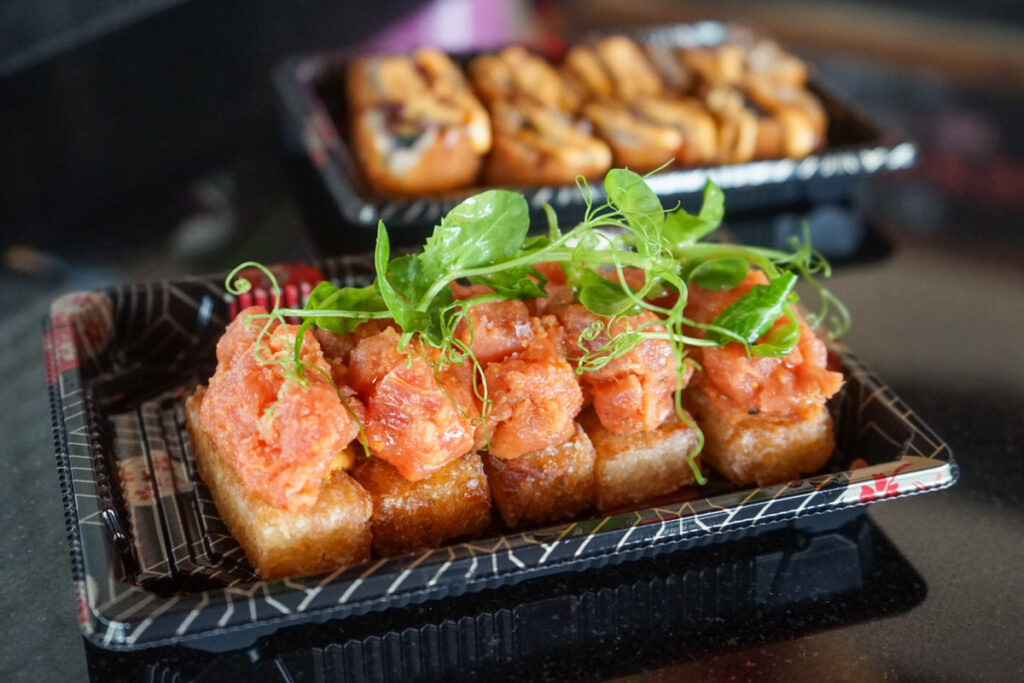 DO: Has the timing of the virus been an extra issue to overcome?
JM: Traditionally, the biggest month for us is March. It's huge for our business. It's when we make money, and then we have to save for the summer because it's our slow season. But if we get to reopen in the summer and tourism has stopped, I don't know what the end game is going to be. It's very scary.

DO: Have the food supply chains been affected? Do you think they will?
JM: That hasn't stopped. I don't think they will. Some delivery dates have been shifted, but I haven't seen anyone say, "We're closed. We're not delivering anymore."

DO: Do you have any long-term plans?
JM: The biggest thing was creating our own platform for deliveries, and try to survive off of that for now. Hopefully, with the help of the landlords, we can keep the business running so we can keep some of our employees. Honestly, we're not even thinking about any profit, we're just thinking about staying afloat to support our staff.

DO: What can the public and Pubbelly fans do to help?
JM: We need as much help as possible. Order for pickup or delivery directly through the restaurant. If a restaurant doesn't have its own delivery service, try to not use UberEats and Postmates just because they're convenient. Only use these 3rd party applications if you cannot or do not feel comfortable picking up your order in person. You can order Pubbelly Sushi for pickup or delivery directly from our website.
As told to Christie Galeano-DeMott
Pubbelly staff members weigh in on the impact this has had on their lives.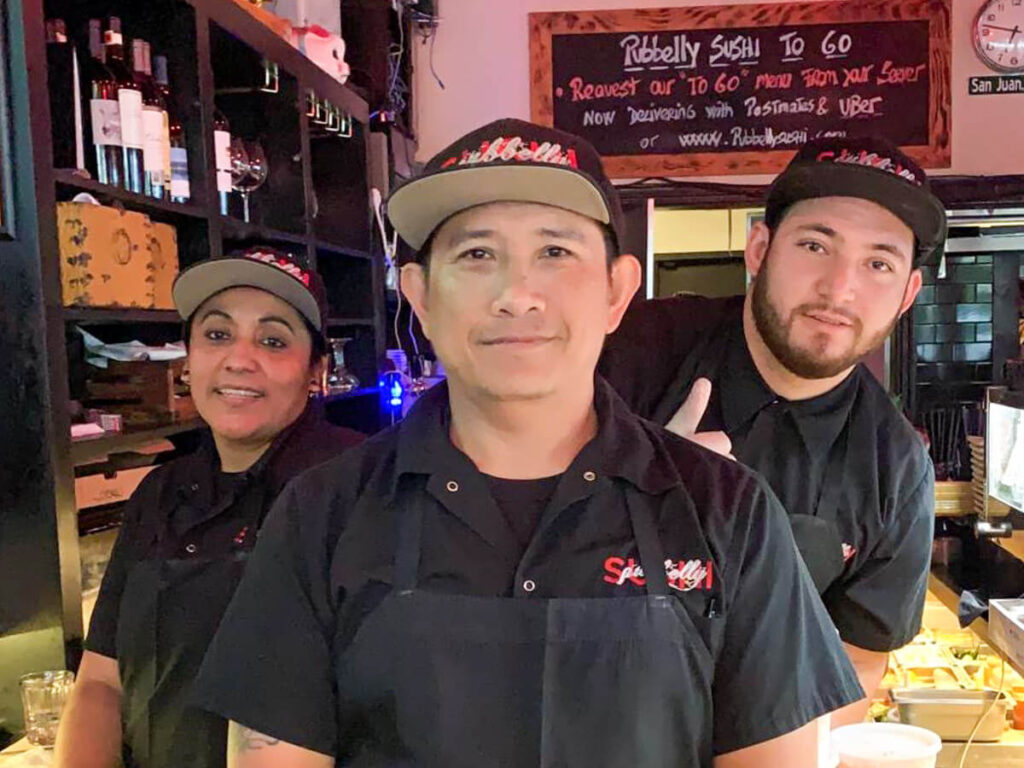 While staff members are each suffering in their own unique way, a common thread among them is how fortunate they feel to be working with Pubbelly Global. "I have been a part of the amazing Pubbelly Sushi team for almost 3 years now. What makes our team so special is that the company is like one big family and no one is left behind," says Mario Castillo from the Miami Beach team.
"Everything happens for a reason, so I just stay positive and hope for the best", says Camila Corvetto from the Aventura team. "My managers, Alberto and Veronica, have been very helpful and positive during this rough time. They always ask if I need anything and what they can do for me. I appreciate them a lot. Alberto has offered me to do delivery for Pubbelly Sushi and been trying to help people as much as he can. My job has changed in the past few days because there are no customers at the restaurant. I have been working way less and not making as much money as I did. What makes our Pubbelly sushi team very special is the communication we have. We are a family. We always care for each other. I've never been this happy at work before. I enjoy my team a lot." Another team member, Julian Arias Estrada chimes in. "Pubbelly Sushi listened to the concerns of its employees–even the new hires like me–who have been a part of this family for only 8 months. The management has been trying to help us by assigning as many hours as they could. They care about the health of the employees and their families. It might sound a little cheesy, but these little things make me feel like a part of the Pubbelly Sushi family and working for this company special."
We don't think this sounds cheesy at all; in fact, stories like this one keep us connected during a time of isolation. Have an inspiring story you would like to share? Please contact us anytime at hospitality@diningoutmiami.com