A Fish Called Avalon: Quality Dining With A View
People watching on Miami Beach is fun – the 305 is home to a diverse cast of characters. It's even more fun when you have great drinks and food along for the ride. And in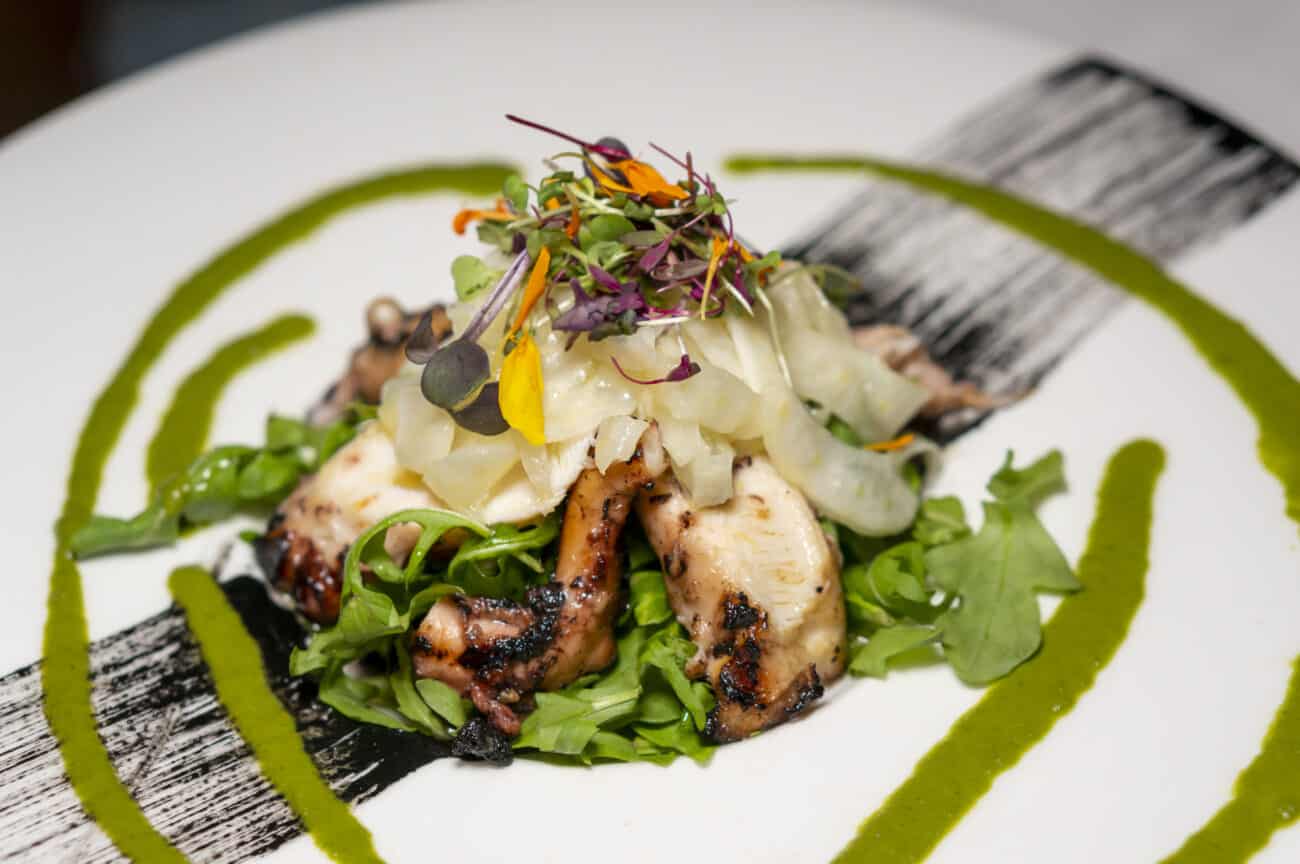 People watching on Miami Beach is fun – the 305 is home to a diverse cast of characters. It's even more fun when you have great drinks and food along for the ride. And in a nutshell, that's A Fish Called Avalon.
This Ocean Drive establishment gives guests a front-row seat to the sights and sounds of South Beach's iconic street, all while providing a quality dining experience. While this part of the beach is often associated with tourist traps, A Fish Called Avalon proves that you shouldn't judge a book by its cover – or location. The seafood-focused eatery is a cut above the rest on the beach… and beyond.
A big reason for that: options galore. The vast menu covers all the bases when it comes to seafood – no palate is left unattended. Raw bar fans will drool over selections like the restaurant's ceviche tasting and jumbo shrimp cocktail. Those who want to double down on this section can invest in the Seafood Festival, which lives up to its name: 24 oysters, 16 mussels, 12 shrimp, 2 whole Maine lobsters, lump crab meat salad… and more. Needless to say, bring a big party.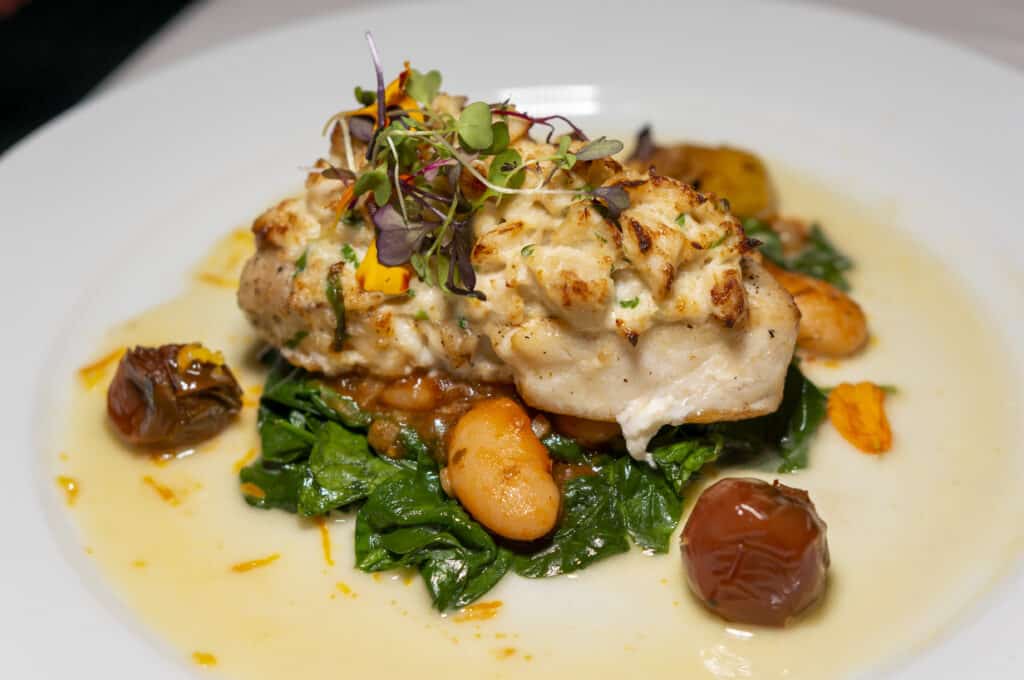 While the tried-and-true items like Spanish octopus are delicious, A Fish Called Avalon really shines with its unique signature offerings. The restaurant's Bang Bang Shrimp features a turmeric curry spice mix and mint yogurt sauce that starts off refreshing before hitting your palate with a nice, little kick – it's a "best of both worlds" situation. Just as impressive is the crab-crusted grouper with a Chenin blanc butter sauce. The combination of flavors from this duo results in a vibrant entrée that warrants its $40+ price tag.
If you only follow one of our recommendations, make it this one: order the key lime pie. Yes, key lime pies are a dime a dozen in South Florida, but odds are you haven't had one like this – it's the 2019 National Pie Champion for a reason. That reason is the pecan crust, which replaces the typical graham crust you're accustomed to. The resultant crunch and change in flavor should perk your taste buds right up.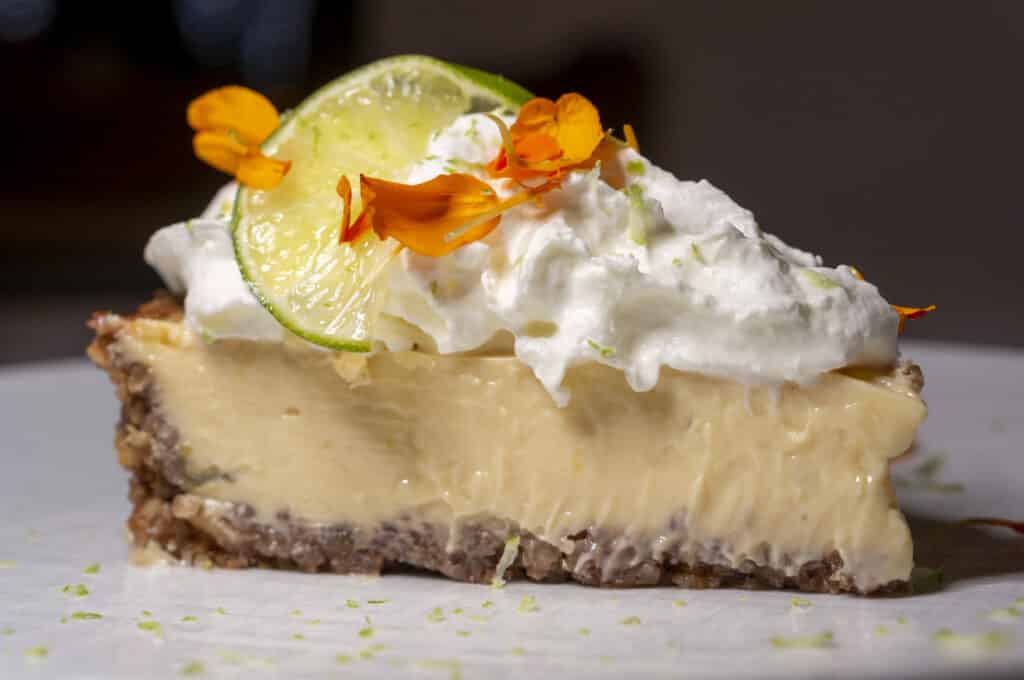 Your dining experience at A Fish Called Avalon wouldn't be complete without one of their handcrafted cocktails. FYI: Many of the mixed drinks are on the sweeter side; apple martinis, mojitos, daiquiris and the like should be expected. But guests who like their drinks with some edge need not fear, as A Fish Called Avalon boasts a notable lineup of single malts, ryes, and bourbons (plus other spirits, of course). Looking to save a few dollars? The restaurant hosts a daily happy hour from 6 p.m. to 8 p.m. with discounted drinks and complimentary bites.
Whether you visit during happy hour for a few drinks or come for a full-fledged dinner, you can expect a consistent experience at A Fish Called Avalon – one filled with tasty seafood, refreshing (or stiff) cocktails, and a great view of the interesting people that frequent the beach. Oh, and did we mention there's live music regularly? Just make a reservation already.
By Geoffrey Anderson Jr., a contributing writer