The Crown Jewel of Coral Gables
By Josh Tyson | Contributing Writer Most cities with a culinary culture as robust and vigorous as Miami's are peppered with French restaurants. These are seen by most food aficionados as benchmarks of a city's seriousness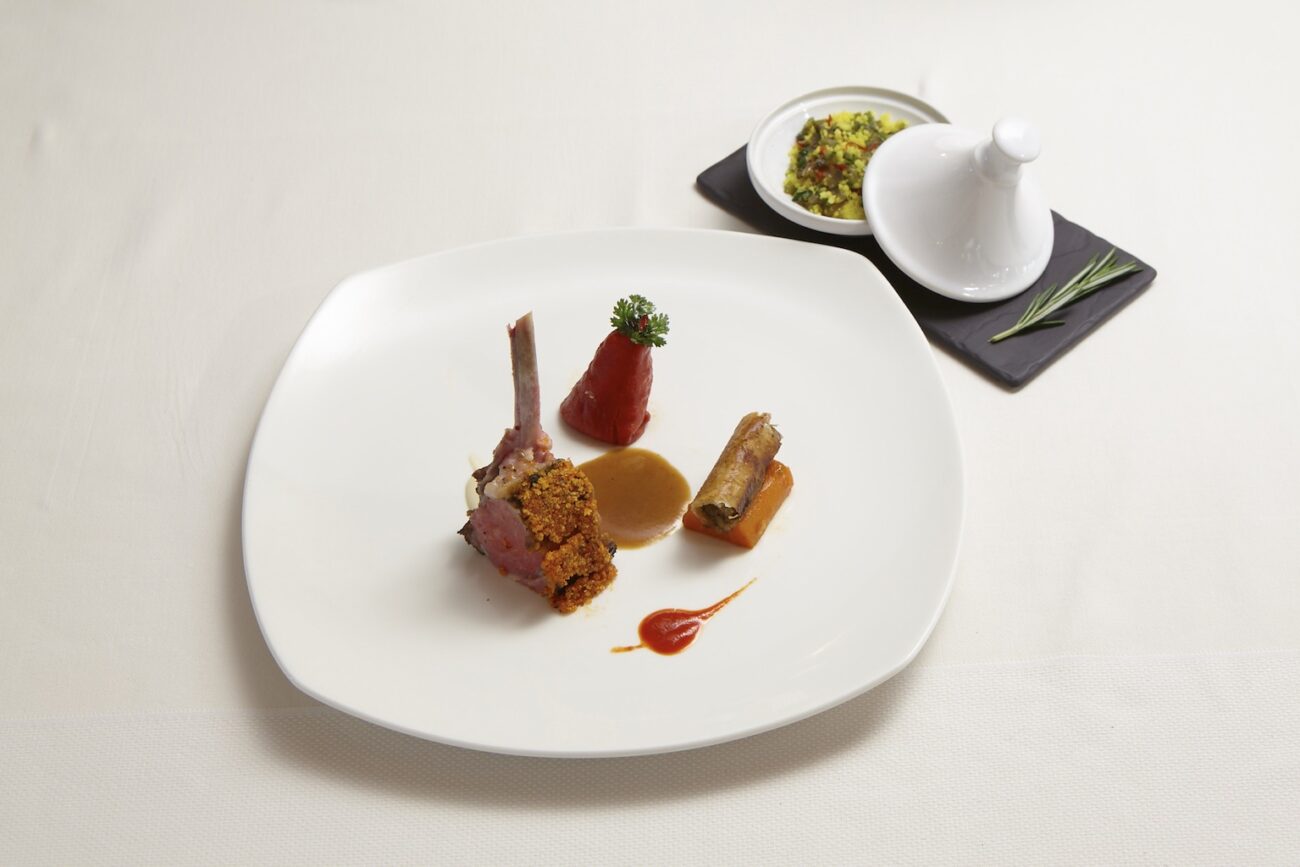 By Josh Tyson | Contributing Writer
Most cities with a culinary culture as robust and vigorous as Miami's are peppered with French restaurants. These are seen by most food aficionados as benchmarks of a city's seriousness in the matter of fine dining—France being the birthplace of many of the techniques and recipes used in modern kitchens worldwide.
In Miami, however, there's always been just one serious French restaurant to speak of: Palme d'Or in The Biltmore Hotel of Coral Gables. Overall, The Biltmore offers unparalleled dining excellence within each of its restaurants, from the chic Fontana to the fine French Palme d'Or, whose acclaim includes a four-star review in The Miami Herald and top ranking by Zagat.
In a move that seems to buttress the hotel's long-standing reputation as one of Miami's most pedigreed luxury resorts, the ownership recently brought in Chef Gregory Pugin to helm the Miami institution. A classically-trained French chef, Pugin brings serious ability and unique verve to the post.
Before coming to Miami, he was in Las Vegas running the kitchen at Le Cirque in The Bellagio. "I saw coming to Miami to work at Palme d'Or as a great opportunity," Chef Pugin says. "We share the same vision."
Prior to that, the James Beard nominee was handpicked to work in the laboratory of Jöel Robuchon, the meticulous master chef with more Michelin stars than anyone on the planet. Working closely with Robuchon for four years involved globetrotting, opening restaurants, and working on a television show, but the biggest lessons imprinted on Pugin were precision and consistency.
"I'm always thinking about the experience," Chef Pugin says. "I want this to be the best meal
anyone has ever had."
Pugin sticks to classic recipes and techniques, but likes to finish his dishes with a twist, creating presentations that burst to life in Palme d'Or's luxe dining room. The Langoustine au Caviar, for instance—langoustines marinated in a citrus vinaigrette with passionfruit tapioca and finished with an apple-vodka gelée-—has an elegant richness that matches the verdant romanticism of the setting.
"We're very excited to have a chef of Gregory's caliber," Director of Marketing Danielle Finnegan says. "There's nobody in Miami with a résumé like his, and he represents the new frontier of culinary experience at The Biltmore."
Pugin notes that with the full support of ownership, his ultimate goal is to craft a culinary experience on par with the fine French restaurants of New York and Paris: "Palme d'Or has always been the best French restaurant in Miami, and now I want it to be recognized as the top of the top in America."
Creating The French Laundry of Miami might seem like an otherworldly undertaking, but anyone who's been to The Biltmore knows that sublimely otherworldly things are à la mode here.
In fact, The Biltmore has always been associated with high style. From the massive pool where silver screen siren Esther Williams worked out her underwater choreography in the 1940s, to the barrel-vaulted ceilings bearing hand-painted frescos that lend the property the air of a Venetian palazzo, to the Moorish Giralda tower that gives the impression of a Spanish castle, The Biltmore is an ethereal place where magic happens.
Another gustatory portal awaits at Fontana, where Chef Guiseppe "Beppe" Galazzi, a native of Ferrara, Italy, creates rustic, seafood-focused dishes that are bright, big, and savory. The courtyard restaurant has an idyllic bubbling fountain and resplendent views of the property, but the real draw is a menu of classic Italian dishes. Chef Galazzi travels home to Italy for inspiration, bringing back authentic dishes that are often new to guests. For instance, a fresh Fava Bean Salad topped with sweet red onion and ventresca (preserved tuna belly) offers fresh tastes for Miami's discerning palate.
"This is something that lots of restaurants don't have," Chef Galazzi says, going on to describe a salad topped with tender octopus from the Adriatic Coast cooked in the restaurant's wood-fired oven.
Of course, capturing the rustic delights of Northern Italy demands housemade pastas, and Fontana does not disappoint. Here, fresh pappardelle sings in a beef ragoût and homemade potato gnocchi radiates comfort in tangy pesto.
Fontana is also where you can find the Biltmore's Champagne Sunday Brunch, a lavish affair with a reputation that stretches nationwide. Offering everything from caviar to carved meat, to fresh omelettes to sushi, the brunch is capped by a wall of desserts created by Executive Pastry Chef Olivier Rodriguez.
Like all of the best pastry chefs, he's a bit of a mad scientist, and Rodriguez knows the hotel inside and out. He joins Pugin and Galazzi at The Biltmore Culinary Academy, a recreational school for guests that teaches them how to create some of the gustatory enlightenment the property is famous for.
And if Chef Pugin has his way, Palme d'Or might become something The Biltmore is famous for—in a whole new way.