Seafood Risotto from Sawa
Seafood Risotto from Sawa, Serves 2Ingredients- 2 1/2 c vegetable stock- 2 Tbsp unsalted butter- 1 small onion, minced (about 1/2 c)- 1 c Arborio rice- 1/2 c dry white wine- 6 Extra Jumbo Shrimp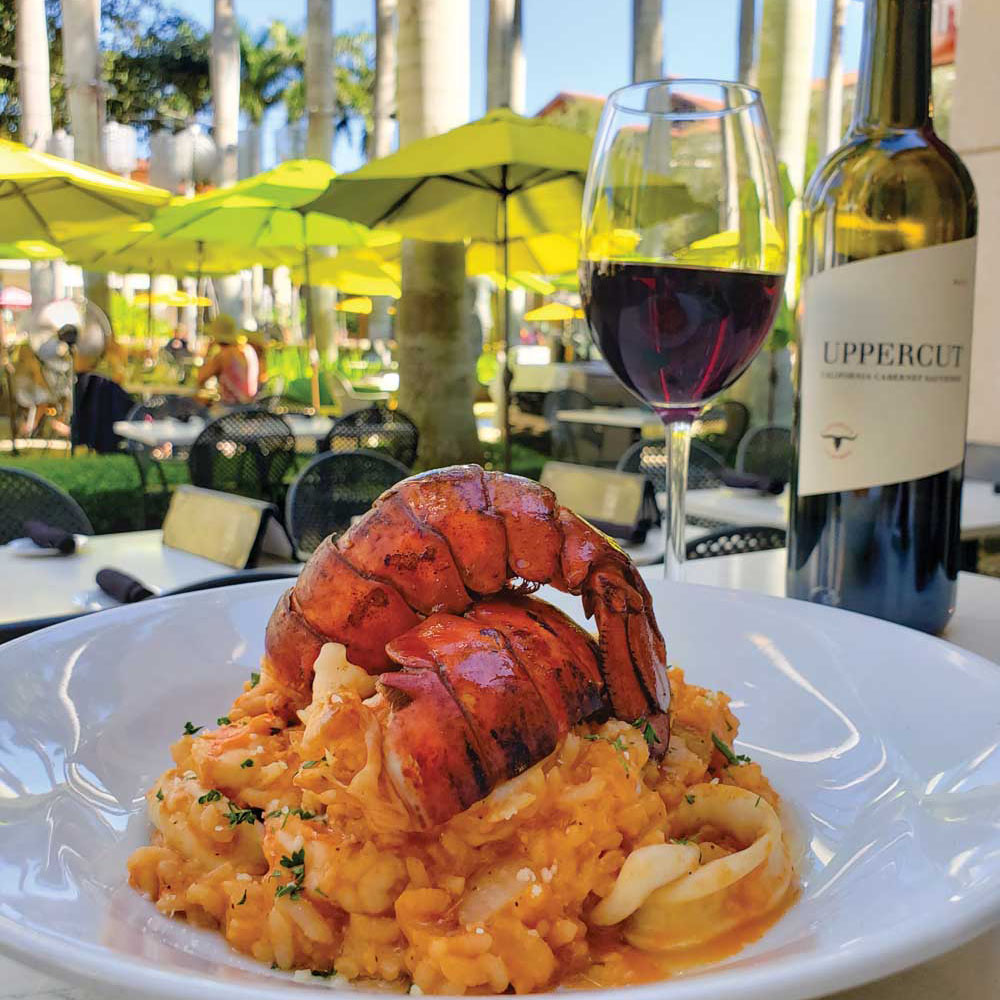 Seafood Risotto from Sawa, Serves 2

Ingredients
– 2 1/2 c vegetable stock
– 2 Tbsp unsalted butter
– 1 small onion, minced (about 1/2 c)
– 1 c Arborio rice
– 1/2 c dry white wine
– 6 Extra Jumbo Shrimp (size 16/20), cleaned and deveined
– 4 oz calamari, cleaned and cut into thin rings
– 1 Maine lobster tail (8 oz)
– 1/2 c plum tomatoes, peeled, crushed, and seeded
– 1/2 c fresh flat-leaf parsley, chopped
– 1/2 tsp garlic, chopped
– 4 oz olive oil
– 1/2 c freshly grated Parmigiano-Reggiano
– 1 Tbsp salt and freshly ground black pepper

Method
In a small saucepan over medium heat, warm vegetable stock. In a large saucepan over low heat, warm olive oil. Add onion to a large saucepan and sauté, stirring occasionally to allow the onion to sweat for about 5 minutes. Add rice and stir for another 5 minutes. At this point, the rice and onions should be a little translucent—do not let them take on any color. Add wine, and cook until almost completely absorbed. Add 3/4 cup of vegetable stock and bring to a simmer. Cook the risotto, stirring occasionally until rice has absorbed some of the liquid and is al dente (about 10-12 minutes). Taste the rice; if it is too hard, then add more of the remaining vegetable stock. When rice is al dente, add garlic, shrimp, calamari, lobster, salt, pepper, and tomatoes. Continue cooking, stirring occasionally, for about 5-7 minutes until seafood is cooked. Remove risotto from heat and add Parmigiano-Reggiano and butter. Stir well to release starches and give the risotto a creamy texture. Garnish with chopped parsley and serve immediately.