Call Me Gaby: Where Pizza Meets Elegance
Call Me Gaby {22 Washington Avenue, Miami Beach; 305.531.4800} Who is Gaby? It's not just one woman, but all women who are elegant, strong, stylish, talented, and of course, show no mercy in the kitchen—especially when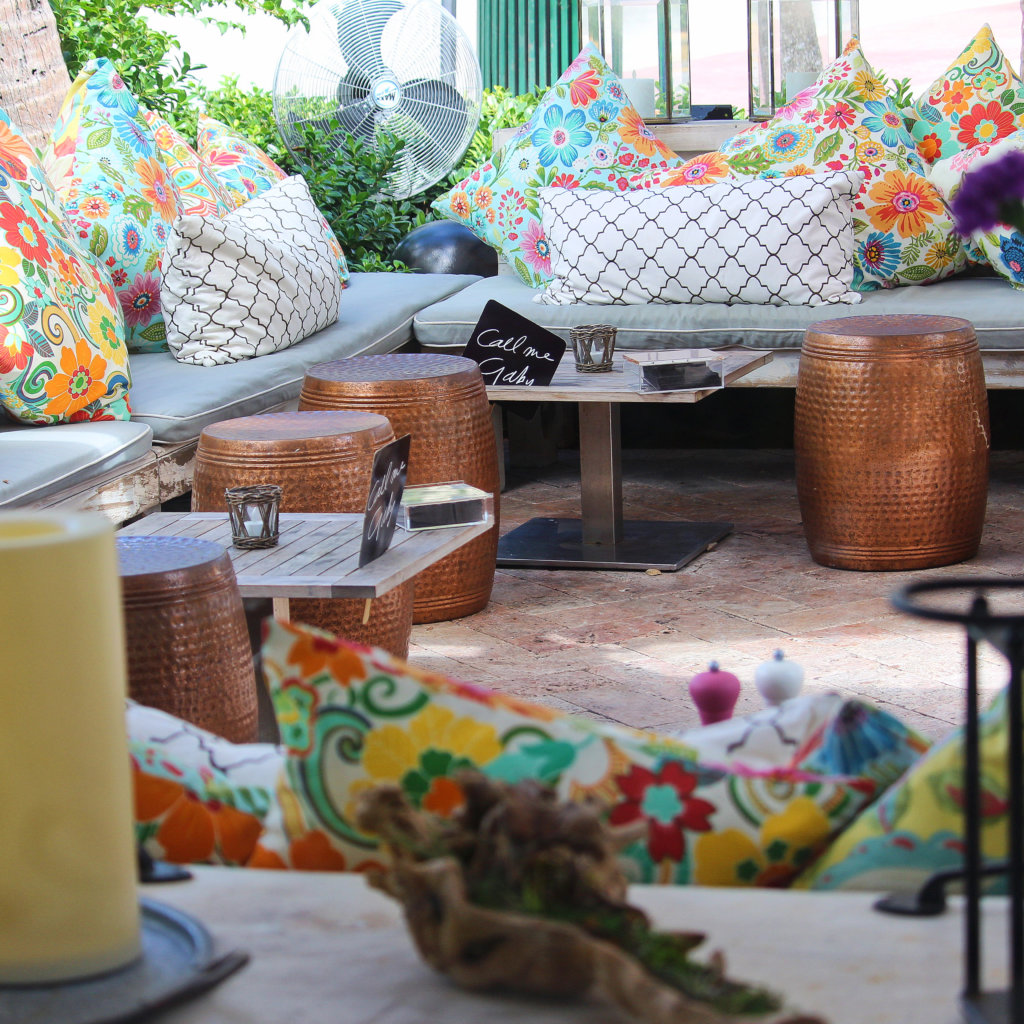 Call Me Gaby {22 Washington Avenue, Miami Beach; 305.531.4800}
Who is Gaby? It's not just one woman, but all women who are elegant, strong, stylish, talented, and of course, show no mercy in the kitchen—especially when it comes to Pinsa Romana-style pizza! At Call Me Gaby, located in the South of Fifth neighborhood, owners Cathy and Anthony take you on a journey where a taste of Italy meets the South of France. The cozy and romantic décor with light wood, rustic furniture, and striped umbrellas truly capture the essence of the French Riviera. And, the charm doesn't stop with the ambience, but rather is carried over to their signature dishes where the ingredients are mostly imported from Italy.
At Call Me Gaby, it's all about the dough—incredibly fulfilling and delicious, yet won't leave you feeling overly stuffed! How is that possible? Well, the dough undergoes a 72 hour leavening process as part of a centuries old tradition. The end result of this process is an incredibly light, airy, easy to digest, and mouthwatering dough that's not only used for their Pinsa, but even their homemade focaccia and decadent dessert pizzas!
As you enjoy the crispy and fresh-out-of-the-oven focaccia, sip on your favorite Italian wine or pair it with a signature cocktail, such as the Gaby Margarita, a lychee martini, or the Black Forest Manhattan made with Rye whiskey infused with berries, sweet vermouth, and chocolate bitters.
When it comes to the menu at Call Me Gaby, leave your passport behind, but fasten your seatbelt for a tastebud trip to Italy! Start your meal with the kitchen's take on an antipasti served in a mason jar or with the refreshing watermelon salad served in the rind topped with goat cheese, mint, lemon zest, and pistachio crumble. Authentic is the word that comes to mind when describing the fare at Call Me Gaby and that rings true for one Italian favorite—the meatballs. As the Pot of Meatballs is placed on the table the fragrant smell of the homemade dish with whipped ricotta and chives follows, and you won't be able to refrain from saying, "mmm!"
And, the "mmm" moments continue with Call Me Gaby's homemade pastas and acclaimed pizzas. The girl-powered pizza shop, names all its pies after strong women. Find pizzas like the Andrea, made with Fig jam, fresh stracciatella, speck Alto Adige, and fresh rosemary; The Carla, made with mortadella, basil pesto, and pistachio crumble; or the Barbara, made with pumpkin cream, pancetta, smoked mozzarella, and shaved Pecorino-Romano. These are just a few of the adventurous and creative Pinsa pies on offer.
And of course, there are classic pizzas on the menu like the Romana with San Marzano tomatoes, anchovies, capers, black olives, and imported extra virgin olive oil; and the Diavola with San Marzano tomatoes, Fior di Latte, calabrese salami, and extra virgin olive oil.
After dinner, head to the lounge area for dessert and a nightcap. Whether you're looking for a classic dessert like the tiramisù, the chocolate lava cake, or a dessert pizza, it's sure to be nothing short of deliciously elegant. In the words of CoCo Chanel, "A girl should be two things: classy and fabulous." This is what Call Me Gaby is all about. Is it a coincidence that the French fashion designer's first name was Gaby? We think not!
By Loren Gutentag, contributing writer