The Strand Serves Up Fresh, Flavorful Food
Geoffrey Anderson Jr., a contributing writer When the craving for something healthy and delicious strikes, look no further than The Strand. Located inside the Carillon Miami Wellness Resort, The Strand certainly puts wellness at the forefront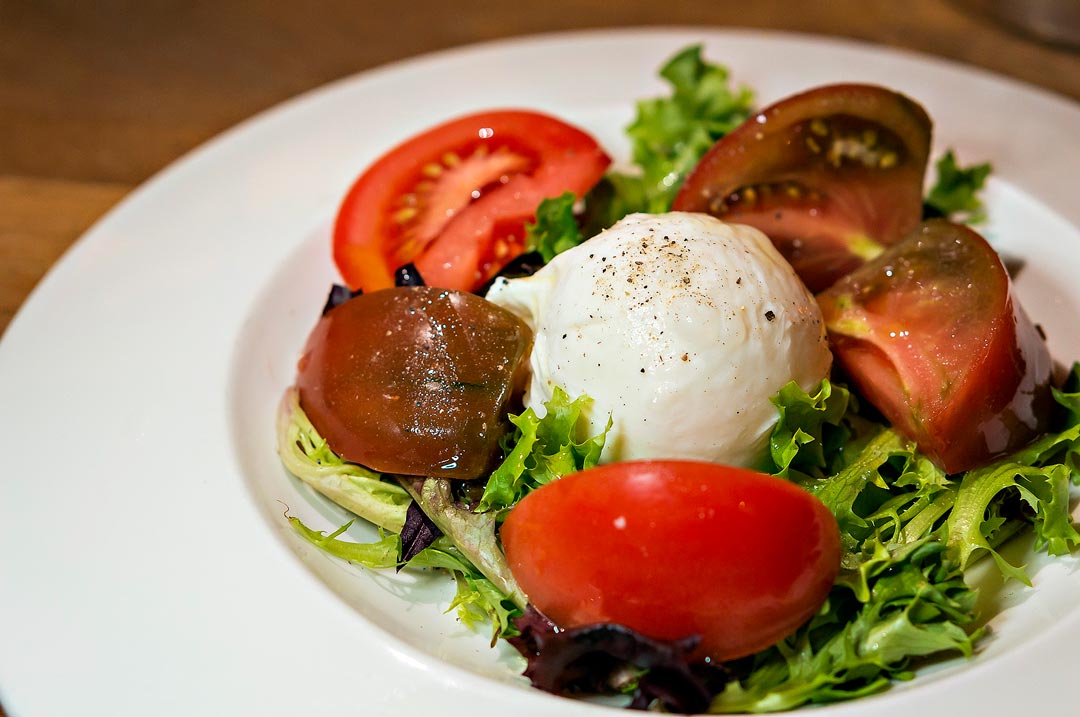 Geoffrey Anderson Jr., a contributing writer
When the craving for something healthy and delicious strikes, look no further than The Strand. Located inside the Carillon Miami Wellness Resort, The Strand certainly puts wellness at the forefront of the menu. The Mediterranean-inspired selections fill you up without filling you out, all while serving up fantastic flavors. Healthy food doesn't have to be dull – The Strand proves it.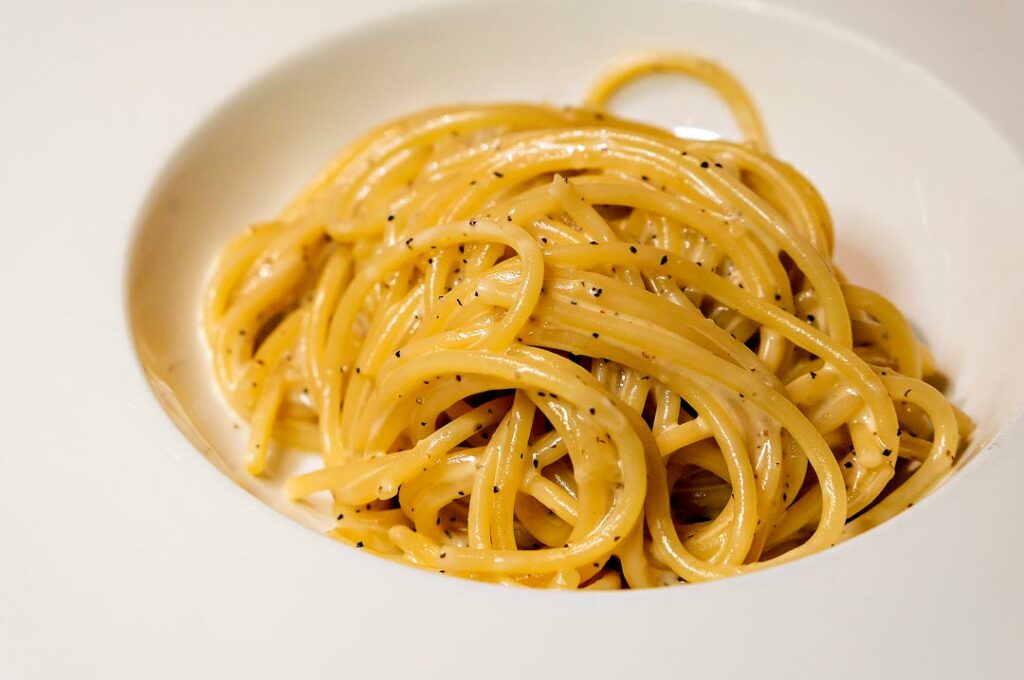 Chef Simon Apollonio and his team have put together a diverse list of items for guests to enjoy, but you'll notice Italian influences stand out the most. Starters like the Super-fresh Burrata or the mouthwatering Mussels whet the palate beautifully for the meal to come. Pizzas such as the Truffle Bechamel or the Prosciutto taste decadent, but they're also surprisingly light. You're just full enough when you're done; there's no need to hit the gym afterward.
Where the menu truly shines is its pasta, of which there are many. Gnocchi, Linguine, and Ravioli are all favorites that make an appearance on this menu, but the Spaghetti Parmigiano is a must – especially for the experience. At $38, it's easily among the more expensive of the selections, but it's well worth the premium. Having the staff come up to your table and serve it out of a cheese wheel makes for a fun Instagram moment. Plus, it's really tasty – what's not to love about Cheesy Pasta?
Patrons who don't want to overdo it with carbs also have plenty of options to choose from. The Faroe Salmon with Cauliflower, Asparagus, and Parsnip Puree is a colorful, fragrant dish that will have you salivating the second it hits your table. It's a big portion of fish, and our leftovers made for a great lunch the day after. Just as satisfying is the Lamb Chops Entrée, whose Couscous Lentils, Cucumber Gremolata and Tzatziki sauce pair beautifully with the generous portions of protein.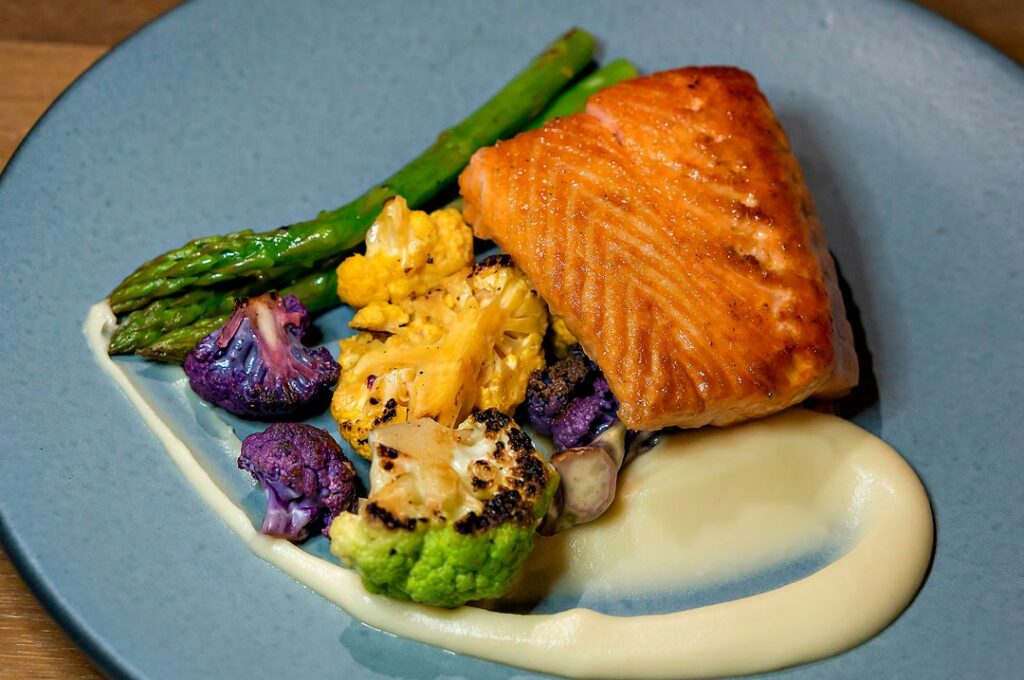 If you're part of a large party, consider ordering the Bistecca Alla Florentina. At $199, it's not cheap but it can feed a family easily. Expect more than 2 pounds of wagyu beef porterhouse carved tableside with roasted potatoes and arugula salad. It's a feast for the senses. Should you have room for dessert – unlikely but still possible – there's a range of treats to be had. Lighter options include ice cream and sorbet, but diners who aren't counting calories should check out the tiramisu or carrot cake. Everything is big enough to share, so one dessert for two people is ideal.
The Strand offers a menu with your well-being in mind, and it shows. The restaurant takes pride in its carefully crafted selections that are both satisfying and healthy(ish). But whether you're counting calories or not, you're in good hands.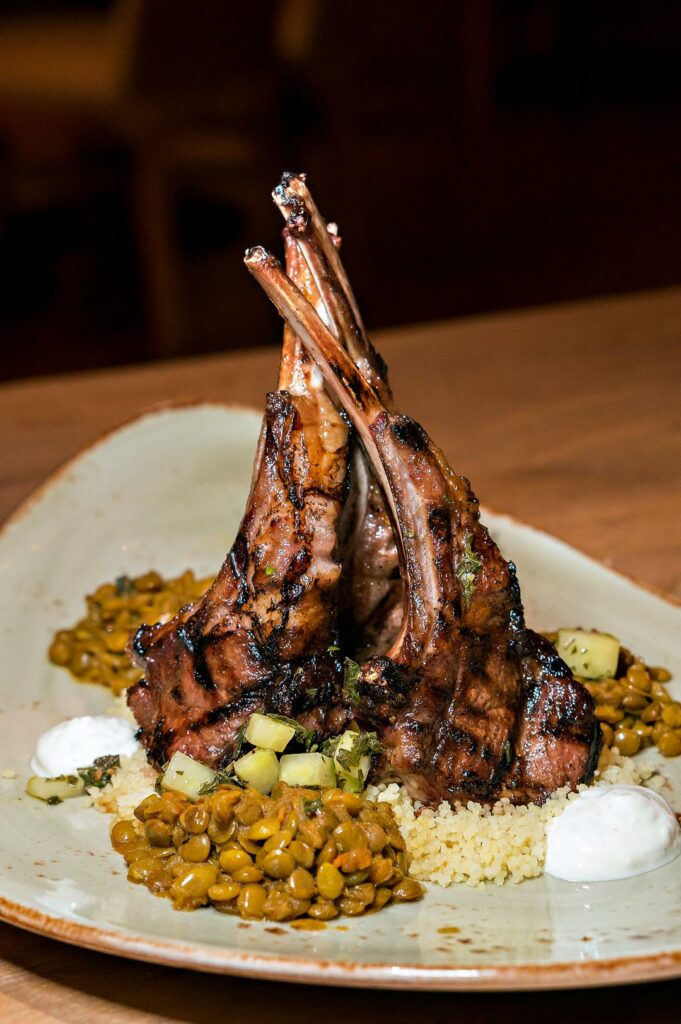 Located inside the Carillon Miami Wellness Resort, The Strand offers a delicious Mediterranean-inspired menu with your well-being in mind. Carefully crafted selections highlight local ingredients and fresh flavors that satisfy the most discerning of diners. Burrata, Truffle Bechamel Pizza, and Spaghetti Parmigiano are just a few of the enticing dinner selections inspired by Chef Simon Apollonio's Italian roots.
Guests will also find a wide array of exquisite meat and seafood options, including Faroe salmon with cauliflower, asparagus and parsnip puree as well as lamb chops with couscous lentils, cucumber gremolata, and tzatziki sauce. A $199 Bistecca Alla Florentina – 2.2 pounds of Florida Jackman wagyu beef porterhouse – is a conversation starter and ensures larger parties leave awestruck and full. Indoor seating is ample, but outdoor seating is a must if the weather is cooperating; scenic ocean views are the ultimate backdrop for your meal, whether you visit for dinner or for breakfast, lunch or brunch. And no matter when you visit, you're in good hands.
6801 Collins Avenue
Miami Beach, FL 33141
(305) 514 7474
By Geoffrey Anderson Jr., a contributing writer