The Entrepreneurial Spirit of Pamela Wasabi
An entrepreneurial spirit fuels her life as a baker, educator, and writer It was Pamela Wasabi's diagnosis of a thyroid condition at just 19 years old, along with her eventual pregnancy, that paved the way for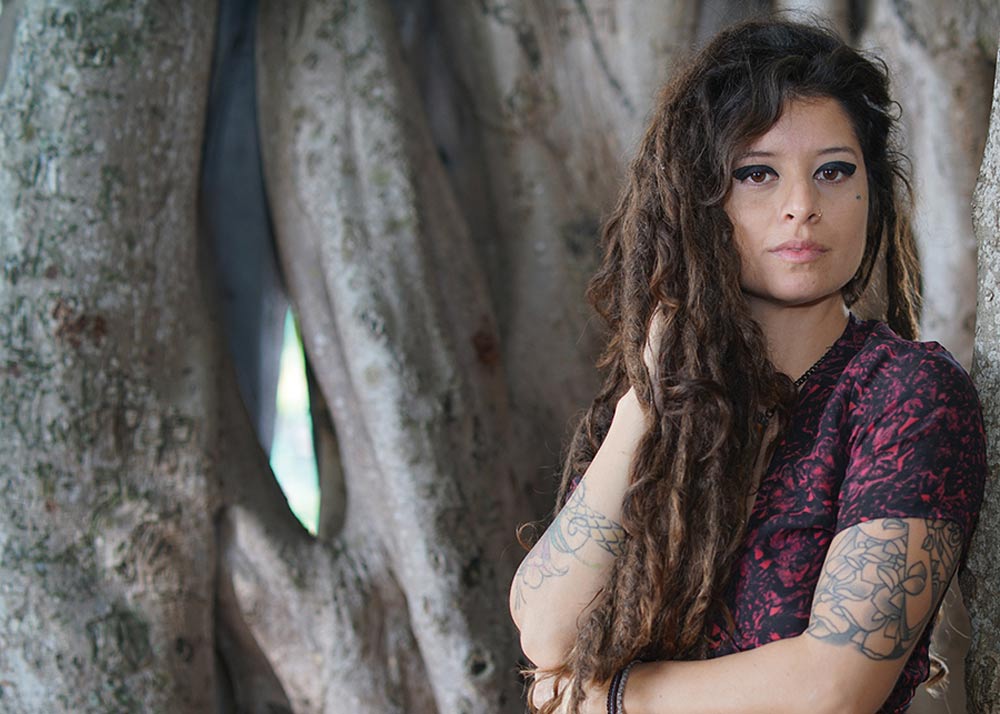 An entrepreneurial spirit fuels her life as a baker, educator, and writer
It was Pamela Wasabi's diagnosis of a thyroid condition at just 19 years old, along with her eventual pregnancy, that paved the way for her current life path. After ignoring her thyroid condition for years, once she became pregnant with her daughter, she realized she had to take action. Never good in the kitchen—admitting she was actually banned from the kitchen by her mother—Wasabi learned to cook out of necessity.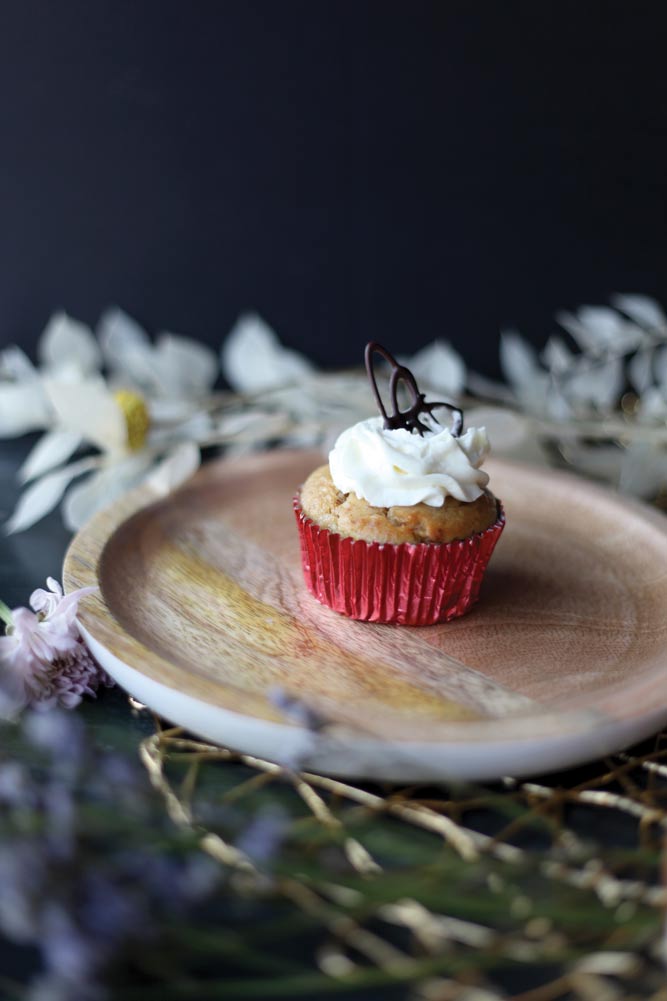 In an effort to provide her daughter with a healthy entry into the world, Wasabi studied everything she could about wholesome cooking and baking. The phrase, "To control your health, you have to control your ingredients and to control your ingredients, you have to cook your own food," stuck with her. Her new mantra, intense studying, and practice in the kitchen led to her founding Pamela Wasabi Bakery, a wholesale bakery of plant-based and gluten-free desserts that quickly grew in popularity and is now distributed throughout three counties in South Florida.
She's also the author of Nourished: The Plant-Based Path to Health and Happiness, which explores people's relationships with food and the environment. Wasabi is currently working on her second title, Returning to the Wild Woman, which expands on women's food challenges and body-image issues.
She sat down to chat with DiningOut Magazine about her childhood in Colombia, her path to founding the bakery, and her mentor, an iconic name in Miami's restaurant industry:

DO: What inspired you to take this particular culinary path?
Wasabi: I did not have a good relationship with the kitchen or what cooking was about. Where I grew up in Colombia, eating meat was a priority but I never liked meat, not even the smell of it. Then there was the thyroid disorder diagnosis and eventually, after living in the United States for nearly twelve years, I got pregnant. Doctors told me because of my condition, I couldn't have a natural childbirth, so I started looking for answers and came across a nutrition school. Learning to cook and bake for myself revolutionized my life; it helped rid me of my condition.
I immediately saw a shift in the way I related to food, what I was thinking about, and the food itself. The condition was a wake-up call to take care of myself. Our relationship with food has to be about communication, quality, and how we see ourselves. We have to take care of ourselves because ultimately, no one else is going to be there for us; it's our own responsibility.

What was the journey like from cooking at home to ultimately owning the bakery?
It was my way out, a way to survive. I used to work in fashion, and eventually quit and got myself a job in a coffee shop, and later got hired as a cook. I became Chef de Cuisine of Jugo Fresh but after a while was let go, so I began meal prepping as a private chef. Unfortunately, the fast pace brought back my thyroid condition and I realized in order to heal I needed to slow down. I evaluated what my next step would be and how I could have control of my own career. I thought, perhaps I could do wholesale, and I created a menu and offered my goods to Panther Coffee. I made brownies, cookies, and muffins, and Panther said they wanted to try the cookie and they loved it. They started carrying my cookie and the rest was knocking on doors, one cookie at a time, and it grew organically from there. I grew and I healed as well.
That led to me being invited to participate in the Seed Food and Wine Festival, where I was prepping food in Ken Lyon's kitchen. I got acquainted with Ken, which led to me asking if I could use his kitchen to prep for a catering gig. He eventually became my mentor and has been supporting me for the past eight years.

In the eight years since you began working with Ken, how has your business grown, and where can people find your products?
Panther Coffee now carries my vegan and gluten-free cookies, muffins, and cupcakes at all their Miami locations.
Additionally, my products are in 50-60 locations around Miami. Love Life carried several of my desserts and is one of my top-selling locations, and Charlie's Vegan Tacos also carries my desserts. I also created the menu for the new Japanese restaurant in The Standard Hotel, including Lava Bean Chocolate Cake, Lychee Cheesecake, and Almond Crumble. Additionally, MC Kitchen in the Design District carries my Strawberry Shortcake Cheesecake, Apple Cobbler, and Trail Mix Bar.
I like to use wholesome, exotic ingredients—charcoal salt in my Chocolate Chip Cookie, roasted pistachios and sea salt in my Lavender Cookie, and smoked salt and wild cherries in my Double Chocolate Chip Cookie.

How are you able to expand your menu to this size?
It is a very organic process, and it's about being creative and building relationships with restaurants whose concept I love, then mutually helping each other. The bakery has grown to carry about 11 cookies and brownies and has another 10-12 items including cheesecakes, fruitcakes, muffins, tiramisu, and cupcakes—a whole range of desserts. There's one main baker, two baking assistants, and a driver for deliveries, so it's essentially a five-person operation.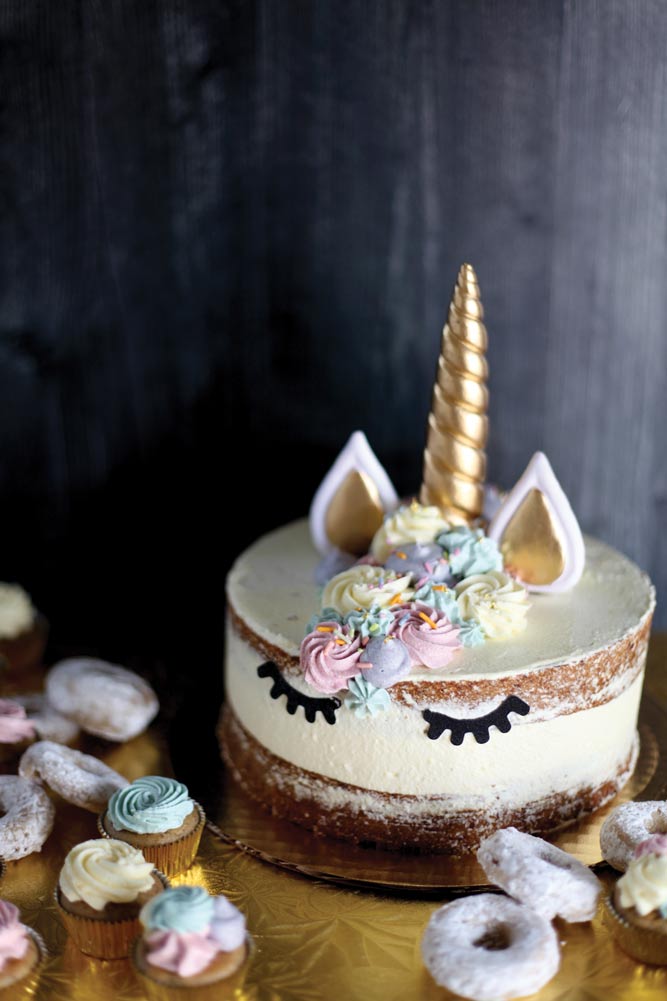 Read more about Pamela Wasabi Bakery and her latest ventures, writings, and philosophies at www.pamelawasabi.com.
By Josie Gulliksen, Contributing Writer