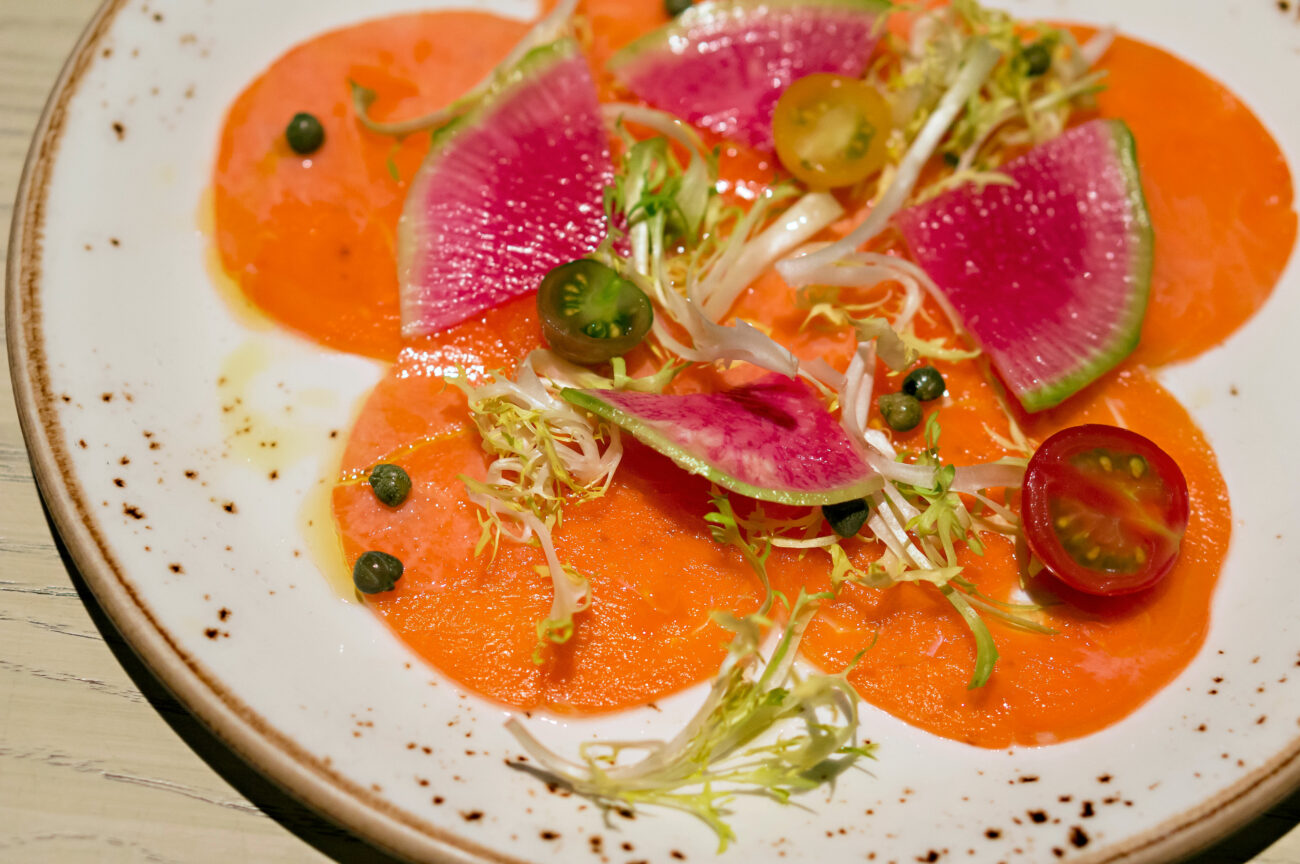 Italian restaurants are a dime a dozen in Miami. It's impossible to go a few blocks without running into one. It takes a quality eatery to stand out amidst the crowd – and Zucca does so easily with fantastic fare and impeccable attention to detail.
There are many reasons to fall in love with Zucca, and first and foremost is the service. From the moment you sit down, you know you're in for a treat. Servers are knowledgeable and approachable, rattling off answers to your questions without hesitation; they know the menu front to back, and their recommendations – especially for wine – warrant consideration.
Such a level of service is impressive, especially considering the size of the place. Despite having seating for over 100 guests, this eatery inside Hotel St. Michel feels intimate thanks to the perfectly trained staff. It's an elegant and romantic ambiance for sure: We saw our fair share of couples there during our Wednesday night visit. That said, it shouldn't be relegated to your date night or special occasion list, as prices are reasonable for the quality. You can eat like royalty without breaking the bank.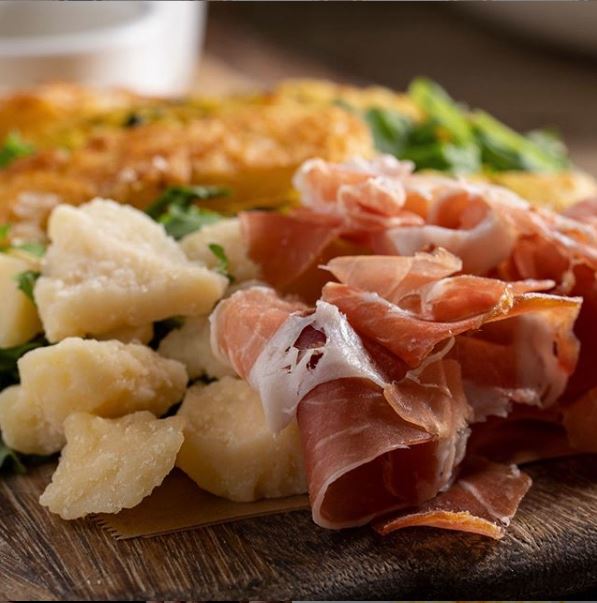 Although if you did decide to splurge, we wouldn't stop you: The food is worth every penny. Take the salumi, prosciutti and formaggi options, for instance. Even if you are not the meat and cheese board type, the selections at Zucca will likely make you reconsider. Same for items like the soups and salads, which can often be afterthoughts on a menu. Not here: Options like the Maine lobster salad and fresh kale salad deserve part of the limelight, too.
For antipasti, there's no shortage of delicious bites – and there's no wrong choice either. Actually, there is one: not ordering the zucchini blossoms. They have their own section on the menu for a reason, and the reason is they're that good. If it's your first time, consider getting the standard ones with mozzarella; they're a crowd favorite, and you'll see why at first bite. There's also an option with ricotta cheese and lemon zest, and depending on the night, other fillings might be an evening special.
While the zucchini blossoms are a must, they're only one of the many starters offered. Another highlight is the daily crudo, a light and refreshing dish that might be the way to go if you're ordering a hefty main … and the mains are serious business. Case in point: the pastas. All the classics are here, like spaghetti, tagliatelle, gnocchi, ravioli, sedanini … the list goes on. They're dishes you're familiar with – Zucca doesn't reinvent the wheel. Instead, it refines it. You might have had sedanini before, but it's likely you haven't had it this good.
If you aren't in the mood for pasta, the wait staff will likely mention the Chilean sea bass, another best-seller. Listen to your server: the pan-seared fish comes atop "venere" black rice and is gorgeous to look at (and a delight to eat). At $46, it's definitely one of the more expensive dishes at Zucca, but it's not hard to see why. The restaurant also offers lamb chops, baby chicken, ossobuco and an assortment of other proteins. Desserts are equally diverse, with both light and decadent selections including tiramisu, apple tarte and sorbet.
In a sea of Italian restaurants, Zucca stands above the rest. You're not just enjoying lunch or dinner here – it's a culinary journey through Italy. And this is one adventure you don't want to miss.
By Geoffrey Anderson Jr., a contributing writer