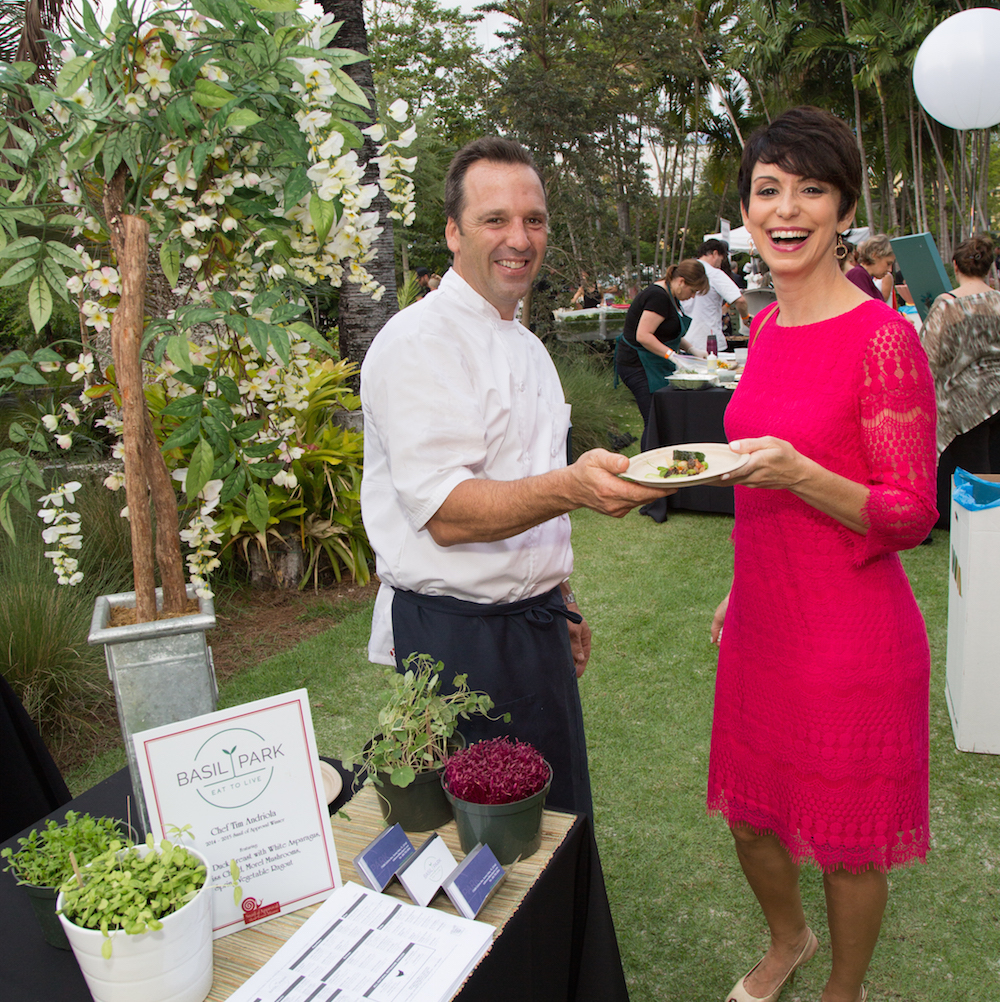 On Friday, April 24, 2015, the who's who of the Miami food scene gathered at the Miami Beach Botanical Garden for an evening of small bites, beverages, and mingling with some of the city's best chefs and local farmers. The occasion? The fourth-annual Snail of Approval Tasting Party—dubbed Miami's "Freshest Night Out." Presented by Slow Food Miami, the party raises funds to support the 100-percent volunteer nonprofit dedicated to "planting a fresher future for our children." All in all, the event raises funds for 20 new edible gardens throughout the community.
All restaurant participants, which included previous Snail of Approval Winners such as Siena Tavern and Meat Market, embrace the farm-to-table movement, incorporating only fresh, local produce, fish, and meats into their dishes. All of the participating chefs honor the producers, purveyors, and artisans who contribute to food and beverage quality, authenticity, and sustainability.
Upon arrival, we were given a tiny clothespin and instructed to place it in the jar of the table that we thought offered the "Best Bite of the Night." The options were near-endless, but several stood out in our minds, including the Roasted Tofu and Radish Sprout Summer Roll with cashew dipping sauce from Chef Mark Zeituni of Lido at The Standard; the GF Sapodilla Braised Wild Boar with local cheese arepa and root vegetable relish from Chef Kris Wessel of Oolite; and the fresh bread paired with Lucini Olive Oil from Zak "The Baker" Stern.
Around 8:30pm, Belkys Nerey, the ambassador for the evening and an Emmy award-winning journalist of WSVN's 7 NEWS, took to the microphone to announce the winners for "Best Bite of the Night": Chef Alex Chang of Vagabond Restaurant and Bar for his Cobia Tartare with yuzu, avocado, and quinoa; and Chef Paula DaSilva of 3030 Ocean for her Florida Rabbit Taco with Swank Farm slaw and fermented pepper sauce.