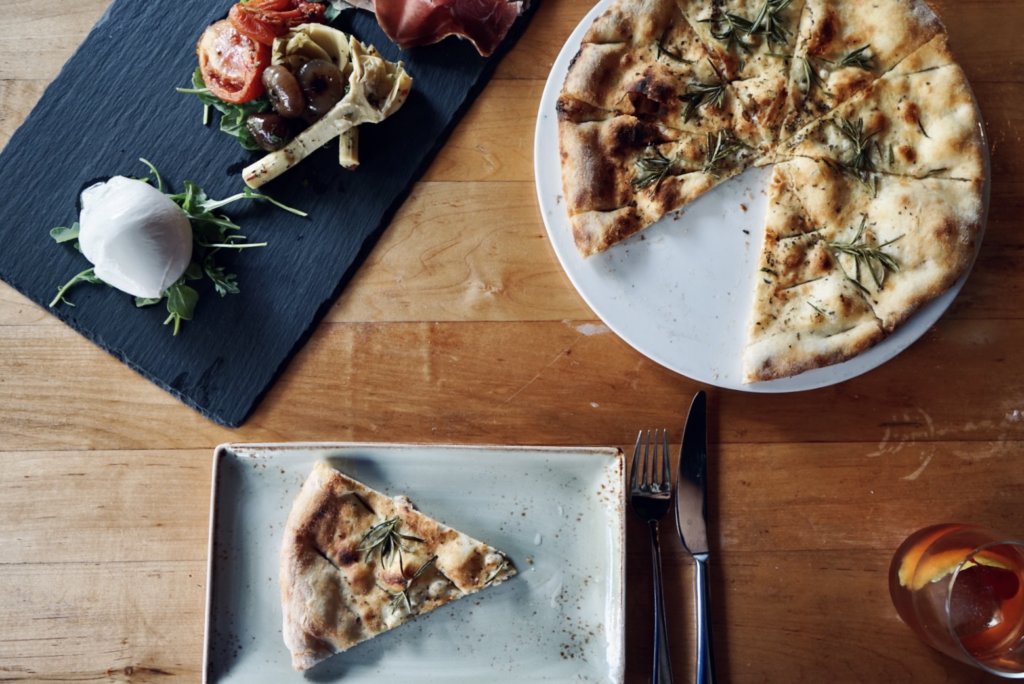 Consider your search for the perfect Italian restaurant with fully-stocked wine bar finito
Cibo Wine Bar {45 Miracle Mile, Miami; 305.442.4925}

Did we hear you say it's hard to find an Italian restaurant with a good selection of wine? Your search is over. In the middle of Miracle Mile—the hip main strip in Coral Gables—Cibo Wine Bar is just the Italian you want, need, and deserve. With its large dining room, floor-to-ceiling wine cellar, and fresh and tasty Italian dishes, Cibo never disappoints.


Italian chef Massimo Giannattasio's carefully curated menu boasts classic starters such as Burrata, House Made Focaccia, and Prosciutto & Formaggio every diner is looking for in an Italian restaurant. The fresh, housemade pasta selection is rich with every type of Italian excellence your heart desires, like the Cannelloni with spinach, aged ricotta, and rosé sauce. Among the mains, dishes like the Trota Alla Griglia with lemon caper sauce, baby squash, and fava bean ragu or Pesce del Giorno (oven-baked Mediterranean branzino) are must-haves for fans of fresh fish. And for those who are in need of a break from American pizza, there are a plethora of Italian pizzas to choose from.


Extensive Wine List

Bringing together a wide variety from Italy, France, and domestic labels, the extensive wine list has a bottle or glass to pair with every dish on the menu. The eye-catching wine cellar sits out in the open of the restaurant, adding one more layer to the inviting decor.


If this is not an established fact, we'd like to make it one: you cannot leave an Italian restaurant without tasting the dessert. Period. Cibo is no exception. Make sure you order their Tiramisu or Panna Cotta before you ask for the check.

Perfect for celebration

Cibo Wine Bar's large main dining area is filled with long tables and booths surrounded by good lighting and tasteful decor, making the restaurant perfect for celebrating with friends and family. Reserve a spot for your next birthday bash or family gathering. Private dining rooms are also available for those interested.


If you're not in the mood for a sit-down dinner, the bar in the middle of the restaurant is the perfect spot to have a taste of Cibo and try their signature cocktails. The full bar is stocked with premium liquor and the skilled bartenders are at your service.


Overall, the Coral Gables restaurant is a prime destination for Italian food lovers. With Lobster Tuesdays, happy hour with live DJs on Thursdays, and Sunday brunch with Italian bubbles, there's always a reason to visit Cibo.

By Caner Kocamaz | Staff Writer