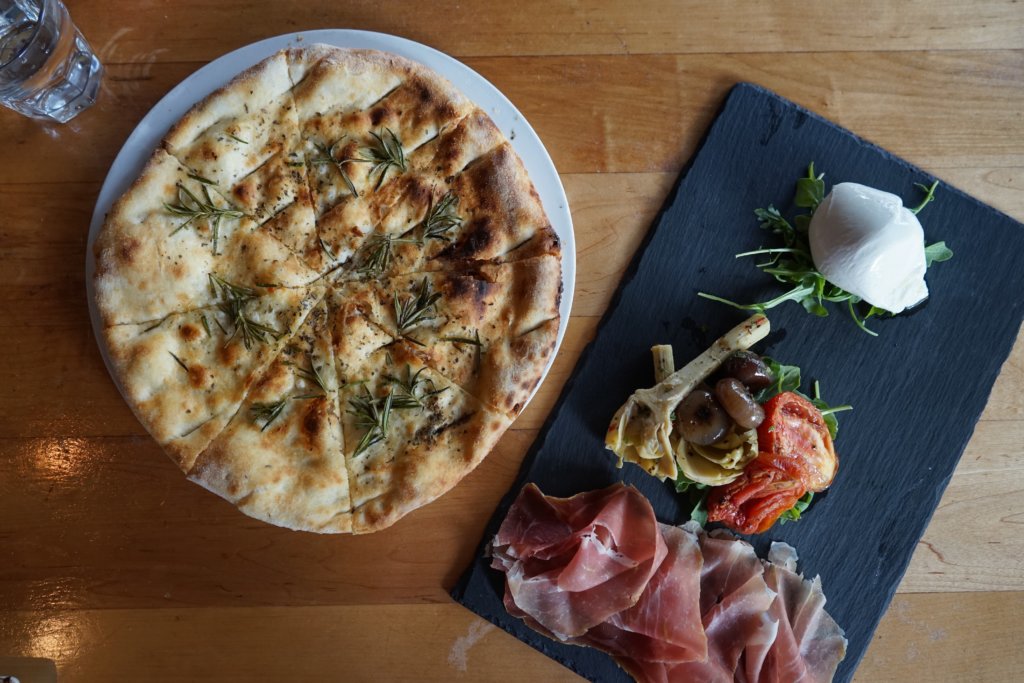 Visit these posh Miami restaurants if you regularly crave exquisite Italian food and jaw-dropping elegance
Cibo Wine Bar in Coral Gables has no problem consistently pleasing the crowds. Be it the rustic exposed brick ambience, the large wine menu boasting both Italian regions and global varieties, lobster specials on Tuesdays, or brunches full of Italian bubbles on Sunday, Cibo has something for everyone, and it's always authentically Italian. Take their Neapolitan-style pizzas: cooked to perfection in a wood-burning oven and complete with over a dozen varieties, including a whole wheat dough option. We like to order the simple but always perfect Mozzarella di Bufala, with buffalo cheese, fresh basil, and extra virgin olive oil. Another great is the Funghi, with wild mushrooms, fontini cream, and white truffle oil, because…well, truffle. Or you can kick things up with toppings like prosciutto, spicy soppressatta, Italian sausage, or even a variety of seafood in the Frutte di Mare. Now that's authentic.


If you're craving a trip to the iconic Italian coast, Amare Ristorante has you covered. Located in the South of Fifth neighborhood, Amare is ready to transport you to the beautiful Amalfi Coast by way of elevated Italian cuisine and equally romantic furnishings. A concept by Gino Iovino in collaboration with Michelin-starred Chef Cosimo Cassano, the expert team here prepares classic dishes made in-house with seasonal ingredients flown directly from Italy. Indulge in award-winning favorites such as the Risotto Tartufato, Costata Di Manzo, Tartare Tasting Trio, or the Spaghetti Vesuvio (Spaghetti al Nero di Sepia). Whether sitting indoors or on the outdoor terrace, the combination of the classic Italian cuisine along with the imported décor that includes hand-painted ceramic tiles, pottery, and sculptures, you'll feel as though you're on a luxurious Italian vacation. Benvenuto!


Dreamy Cocktail Infusions at Scarpetta


Sure, house-infused spirits, bespoke cold-brew cocktails, and tantalizing Italian dishes by none other than celebrity chef Scott Conant are reasons aplenty to stop in for a meal at Scarpetta (or at its cocktail lab and infusion bar, Sorso). But this summer, there's one item on the menu we can't stop thinking about. It's called the True Bleau, and it's a heavenly blend of Barr Hill gin and grapefruit soda served with a pea flower-infused ice cube. True to its name, this jewel-toned indigo stunner is just as Instagrammable as it is utterly delicious.
By DiningOut Staff