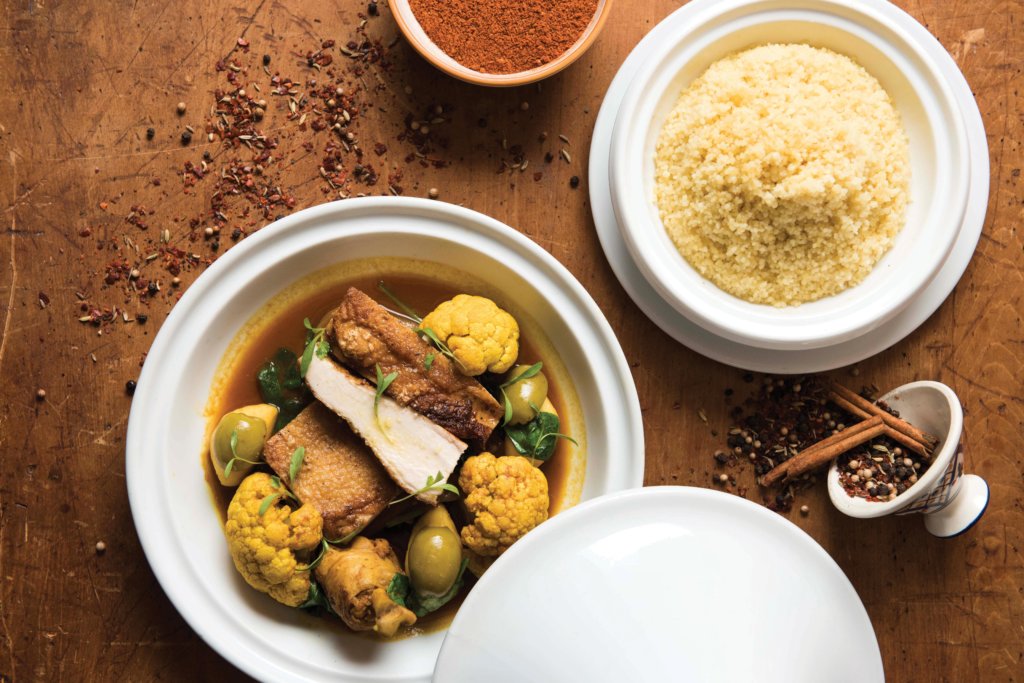 These timeless classics stay true to tradition and keeping it real
Keeping Up with Chef Chan of MR CHOW
Located at the W Hotel South Beach, MR CHOW has been a dining staple among celebrities and local foodies alike since 2009, taking authentic Chinese cuisine to gourmet heights. Since the restaurant's opening, the kitchen has been spearheaded by Executive Chef Hing Fung Matt Chan, who every day conquers the almost impossible challenge of staying "on trend" with Miami culture while maintaining the authenticity of Beijing's cuisine. DiningOut spoke with Chef Chan to learn more about his time in the kitchen and his culinary creations Miamians have come to crave.


DiningOut: You were part of the opening team at MR CHOW 10 years ago, what brought you to Miami?
Chef Hing Fung Matt Chan: I wanted to see the world and travel, so when I learned about the opportunity at MR CHOW through a well-known chef in Hong Kong, I thought it would be a great experience and a once-in-a-lifetime opportunity.
You began your cooking career in 1992 in your hometown of Hong Kong; did you always want to be a chef?
Yes, even at a young age I pictured myself becoming a chef. My chef mentor not only taught me how to cook but also taught me about life.
What is your essential cooking tool in the kitchen?
A frying pan and kitchen knives!
Can you drop a hint on any new dishes you're cooking up this season at MR CHOW?
I have made a few new dishes this season that will incorporate shredded chicken in Beijing sauce and sweet-and-sour pork.
What is your guilty pleasure on the MR CHOW menu?
I would say the Chashu (Cantonese roasted pork) on the MR CHOW Miami menu is one of my favorites. Although the MR CHOW menu is mostly based on Beijing cuisine, this is one of our best dishes, in my opinion. It's a complex dish to make and every step of the cooking process is very important. Every dish is made to order here.
How do you stay up to date with the Miami food trends while still paying tribute to old authentic Beijing cuisine?
My idea is to keep the plating and garnishing trendy, but the cooking method has to follow the traditional way.
MR CHOW is famous for the best prepared Beijing Duck in the world—what sets this dish apart from everything else on the menu?
Beijing roast duck is much different compared to other dishes. Not only does it have a long history, it also has a complicated cooking process. The chef who is responsible for making the Beijing duck has to be highly skilled and have proper training. The taste of the duck skin is the most flavorful part and the key to this is to make it crispy but not greasy! Ideally, each piece should come with skin, sliced, wrapped with slices of scallion, and served with cucumber and a special duck sauce.
Escape to Spain in this traditional Spanish restaurant offering tapas that will whisk you straight to the Iberian Peninsula. Just one of many fan favorites on the menu is the Jamón de Bellota—Iberian ham considered the finest in the world served with Manchego cheese and chistorra a la plancha (grilled Spanish sausage links). Seafood-lovers will find sanctuary among dishes like Sepia a la Plancha (grilled cuttlefish), Boquerones Fritos (fried fresh anchovies), and grilled octopus with potatoes. Save room for the Paella, crowned the best in town by many, and, in true Spanish fashion, explore the expansive collection of extraordinary wines.
Chef Daniel Boulud's passion for Mediterranean flavors is evident in this downtown eatery. The menu's Chicken Tagine—a Moroccan dish traditionally prepared in a clay vessel by the same name—has been a bestseller from day one. The secret lies in the cooking style, which lends itself to a moist and flavorful end result, as well as the combination of spices used. Boulud collaborated with spice guru Lior Lev Sercarz of La Boîte in New York to create a unique blend that includes rose petals, cumin, cardamom, and coriander. Presentation of the dish varies by season. In the summer, it is served with zucchini, yellow squash, and tomatoes while the winter months feature a garnish of cauliflower, turnips, and onions. Preserved lemons, Sicilian olives, and cilantro leaves complete the dish year round.
Think back to the last time you had pizza. Did it leave you feeling uncomfortably full? Well, at Call Me Gaby, a cozy and romantic eatery located in the South of Fifth neighborhood, you will only feel comfortable bliss after eating the shop's Pinsa Romana-style pizza. Why? It's all about the dough, which undergoes an intense process of 72 hours of leavening. In turn, guests can enjoy an extra hydrated, light, airy, highly digestible, and delicious pizza. Named after beautiful and strong women—like Gabrielle "CoCo" Chanel (allegedly the restaurant's namesake)—some of the favorite gourmet pies include bold creations like the Carla, made with Mortadella, basil pesto, and pistachio crumble, or the Andrea, made with fig jam, fresh stracciatella, speck Alto Adige, and fresh rosemary. The Pinsa possibilities are endless at Call Me Gaby. Between the dose of girl-power mixed with fierce pizza and an atmosphere resembling the French Riviera, it makes for a perfect dining experience you won't stop talking about.
By DiningOut Staff