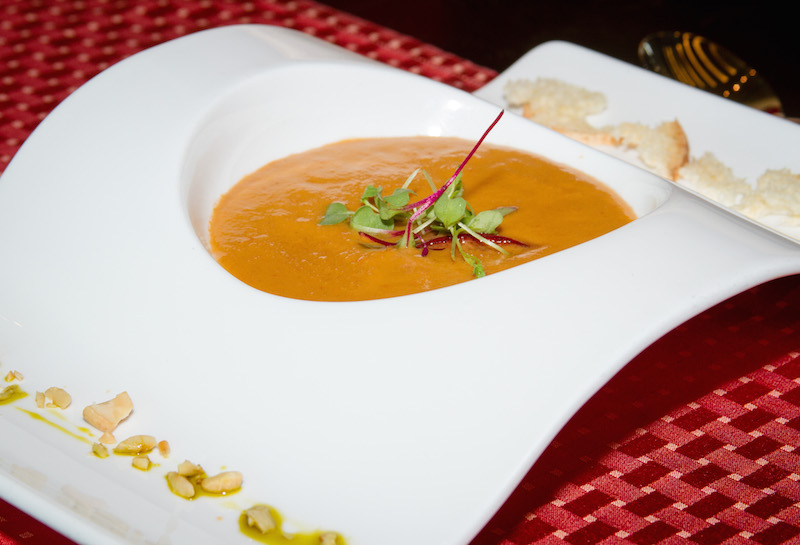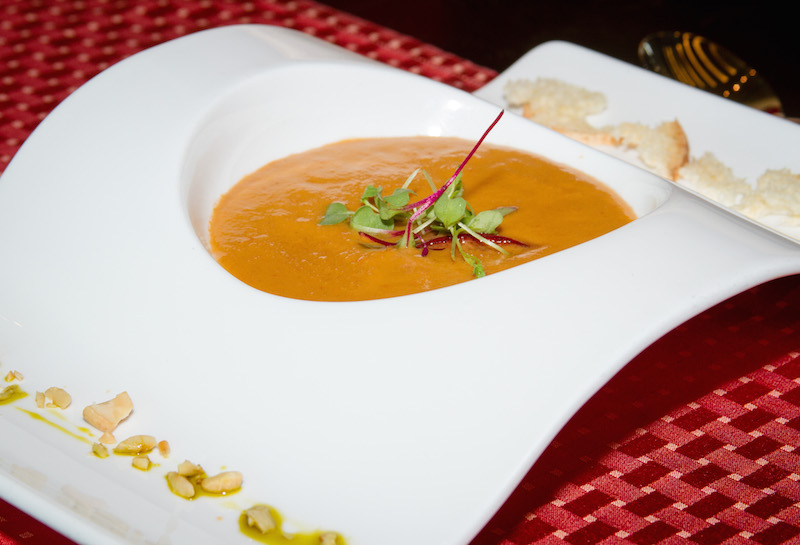 Looking for the perfect dish to beat the heat? Try Atrio Restaurant & Wine Room's Peach Gazpacho, made with ripe peaches and other fresh ingredients. Stop by the restaurant at the Conrad Miami hotel to try it for yourself, or make your own at home using this super-simple recipe.
Peach Gazpacho from Executive Chef Virgile Brandel of Atrio Restaurant & Wine Room
serves four
Ingredients
Gazpacho:
5 Roma tomatoes, quartered
3 ripe, fresh peaches, quartered and seeded
2 cucumbers, peeled and seeded
1/2 red onion, sliced
3 garlic cloves
1 red bell pepper
2 basil springs
1 c tomato juice
1/4 c red wine vinegar
1/4 c olive oil
salt and pepper
Garnish:
6 slices of roasted peaches
1/4 c of chopped Marcona almonds
micro-herbs
Method
In a container, place all the prepared ingredients together. Refrigerate and let marinate overnight.
In a blender, place the ingredients and blend until smooth. Season with salt and pepper to taste.
Serve chilled in a bowl and garnish with the peaches, almonds and micro-herbs.
By Sherri Balefsky | Photo by Jessica Gonzalez