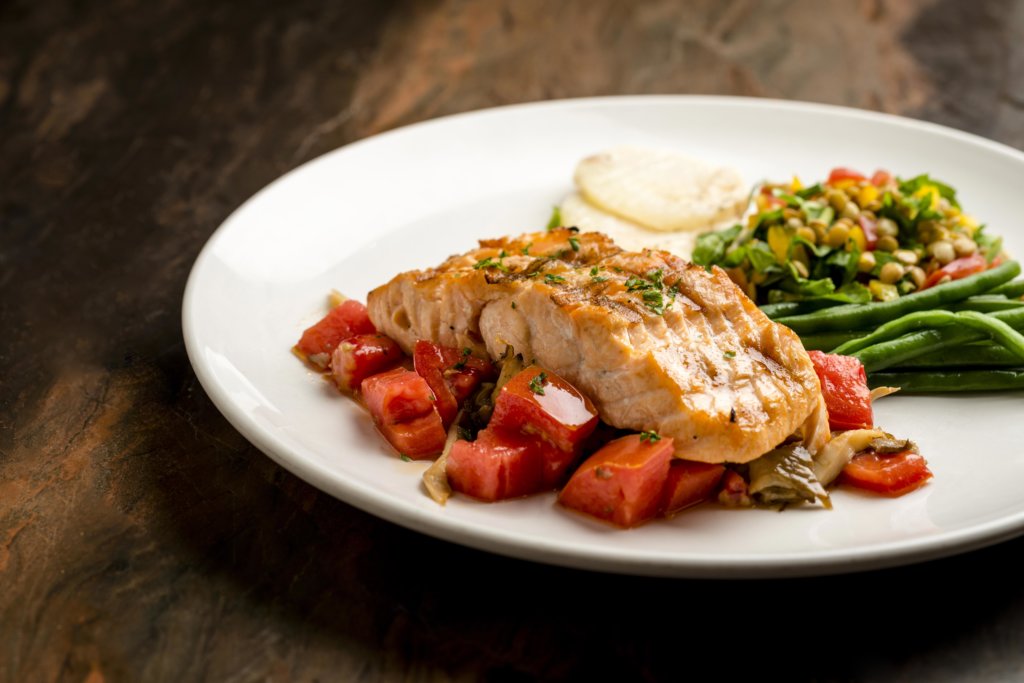 These classic Miami staples are ageless in their recipes, process, and atmosphere
In Portugal, they say there are 365 recipes using bacalhau; one recipe for each day of the year. If you're unfamiliar with bacalhau, it's codfish that's dried and salted and considered an absolute staple at most Portuguese dinner tables—and one that is rare to find here in South Florida. However, at Old Lisbon Restaurants, they bring the tradition to life by importing 16 tons of the specialized cod every year to offer customers the finest bacalao dishes in the Miami area. On its way to Old Lisbon, the fish is first fished from Norway, then salted and dried in Portugal. On a menu of over 20 seafood specialties, half of them feature this tasty tradition, and every bite you take is another moment of beachy Lisbon bliss.
Situated in the iconic boutique Marlin Hotel in the Art Deco District of South Beach, Osteria del Teatro offers a nod to the past. Complete with black and white movies on display, soft jazz music playing in the distance, fantastic food, and signature cocktails, Osteria is the place to go when nostalgia strikes. Discover daily happy hour in the quaint lounge area from 5-7pm daily. For only $8, enjoy popular dishes such as the Casoncelli alla Bergamasca, made with handmade candy-shape ravioli and roasted veal stuffing, Parmesan cheese and crispy pancetta, all in a brown butter sage sauce. Try other greats, like the Agnolotti al Pesto or the Ravioli di Pesce. Pair your favorite bite with a signature cocktail, like the Sophia Loren, or perhaps a Bellini, an Old Fashion, or a Scotch Collins. If you ask us, it's a savory way to unwind every day!
If the 1955 Oldsmobile convertible parked in front of A Fish Called Avalon isn't enough to make you say, "Wow," the culinary experience will certainly do the trick! For nearly 30 years, A Fish Called Avalon has set the standard for culinary excellence. For the past 10 years, Executive Chef Kal Abdalla, a veteran of The Forge and a native of the Syrian island of Arwad, has created award-winning dishes adored by locals and travelers alike. To the croons of live music daily, indulge in the Jumbo Lump Crab Cake, the Chilean Sea Bass with a miso glaze, and for dessert, try the Vanilla Bean Crème Brûlée. It will be the joy ride of a lifetime for your tastebuds!
By DiningOut Staff