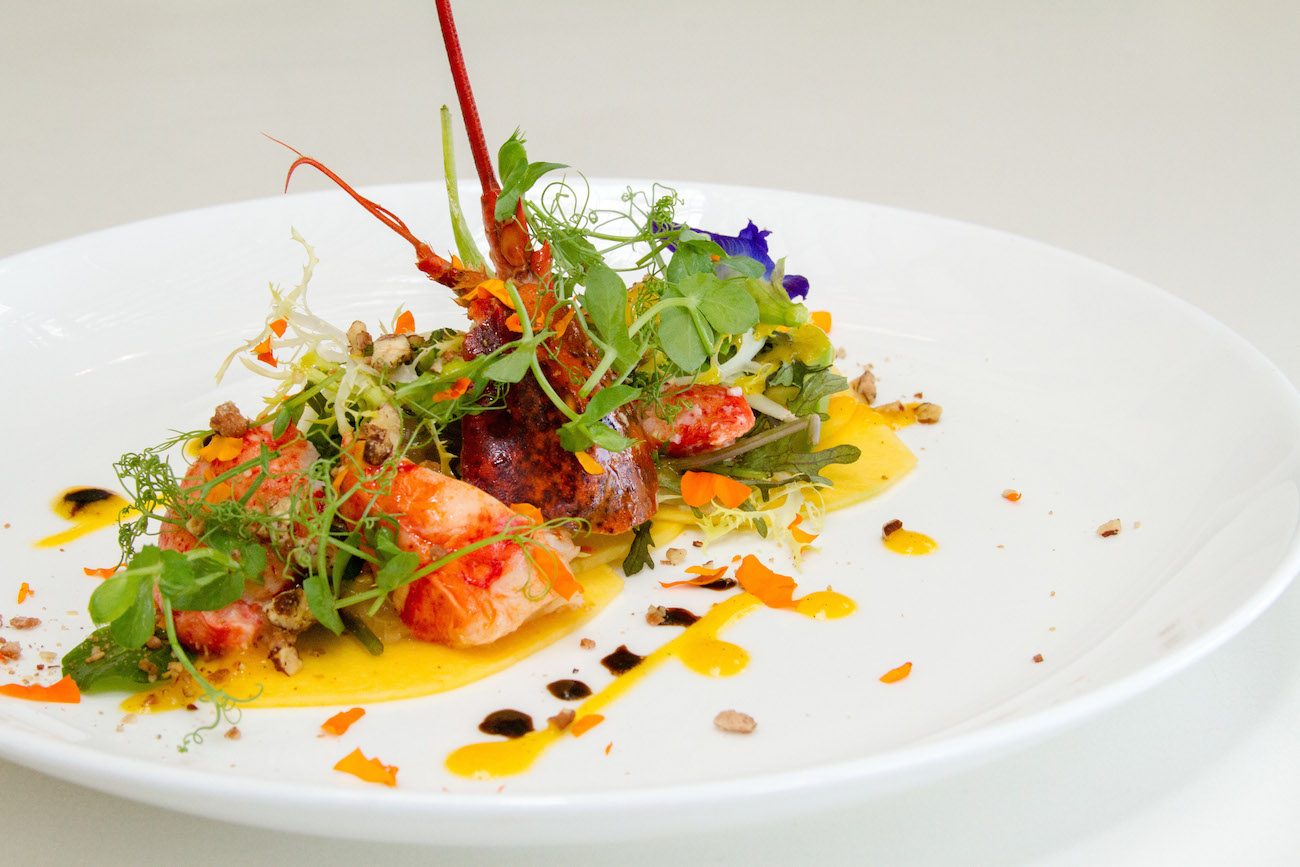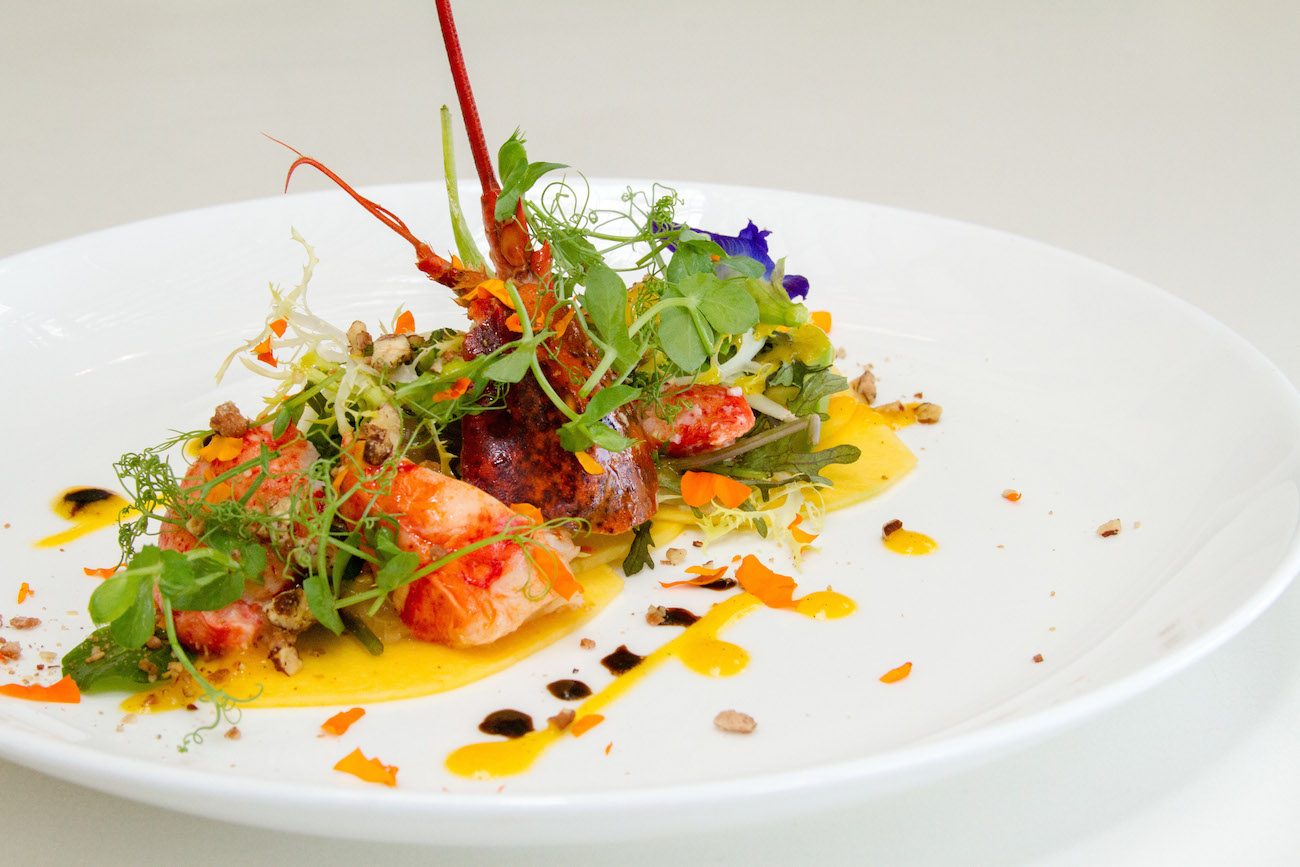 Lobster Salad from Executive Chef Virgile Brandel of Atrio
serves two
Ingredients
Lobster:
1/2 c salt
1 lemon
1 whole peeled onion
1 lb whole live lobster
Dressing:
2 peeled ripe mangos
1/4 c lime juice
2 Tbsp sugar
2 Tbsp extra virgin olive oil
1 vanilla bean
Salad:
1/2 c Brassica mixed greens
1 tsp crushed candied pecans
1 large avocado, diced
1 grapefruit, cut into segments
2 Tbsp balsamic syrup
micro-greens for garnish
Method
For the lobster: In a large pot over high heat, add about a gallon of water, salt, lemon, and onion and bring to a boil. Prepare a large bowl with ice water. Place the lobster in boiling water for 6 minutes. After lobster is cooked, remove it and plunge it into bowl of ice water until chilled. Split lobster lengthwise with a knife. Carefully remove meat from the tail and claw.
For the dressing: With a mandoline, thinly slice half a mango into about 10 slices. Set aside for plating. Slice the remaining mango and place in a blender with the lime juice and sugar to create a dressing. Add extra virgin olive oil to thin. Split the vanilla bean with the tip of a knife and add the scraped vanilla bean seeds to the sauce. Blend until smooth.
To serve: In a bowl, toss mixed greens, lobster meat, candied pecans, some of the dressing, avocado, and grapefruit segments. Artistically shingle the 10 mango slices onto the serving plate. Assemble combined ingredients over mango slices. Drizzle remaining dressing and balsamic syrup on plate. Garnish with micro-greens.