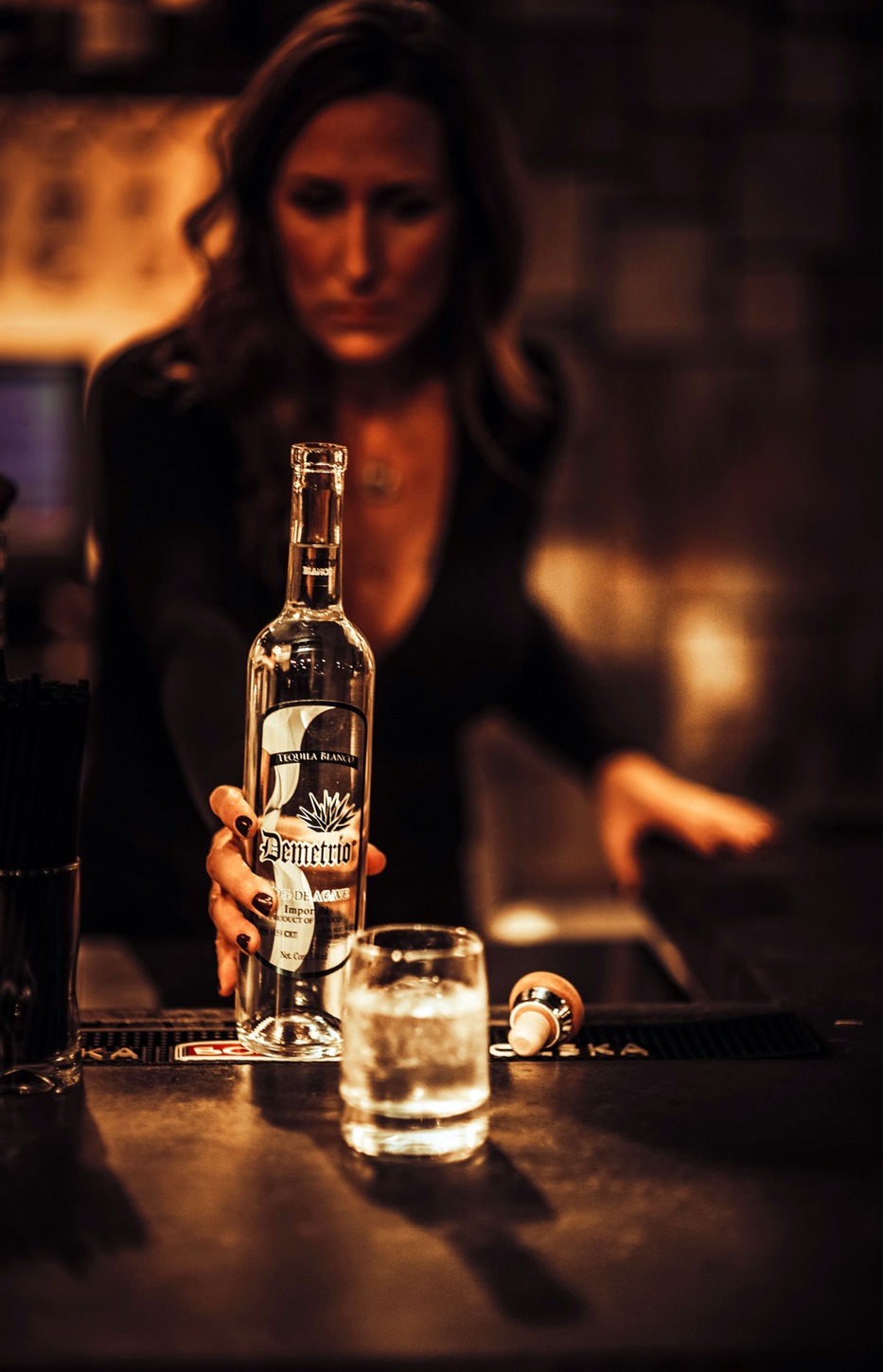 By Maya Silver | Editor
What's a tequila company doing with a Greek name like Demetrio? That's a good question, and the answer begets a not-so-short story. You see, Marion Mariathasan is not your average tequila company head honcho. Founding and managing Demetrio is just one of many of the sombreros Mariathasan wears.
Originally from Sri Lanka, his family fled the war-torn country when he was young, and settled in Kansas. Now, he owns several companies—mostly tech start-ups—and firmly believes that "you do well by doing good," and has the distinguished title of UN Global Accelerator delegate to prove it.
Tequila entered his entrepreneurial radar thanks to family down in Mexico. His uncle introduced him to tequila that had been produced by the same family for three generations in the Guadalajara region, and was sold only in Mexico and other parts of South America.
"To be honest, I didn't love tequila then and I wasn't a connoisseur," Mariathasan admits, but he was taken by the pure process the family used to make the tequila, and found it to be of notably high quality. And so he decided to invest in their operation, and, with a little rebranding and wider distribution, make it more successful.
"They're great people," Mariathasan says of the original tequila-making family. "They grow agave on their own land for the tequila, the use artesian well water, and they make really good tequila." Tequila good enough to convert Mariathasan into a tequila drinker.
Mariathasan gave their tequila new packaging and a new name: Demetrio, an abbreviated version of the name of the original founder of the tequila operation over 60 years ago. Despite the new branding, the
process is untouched. Double distillation makes for an award-winning, well-balanced tequila that's perfect for sipping neat. Aged in white oak American bourbon barrels, the small batch Demetrio tequilas boast complex sweetness and caramel notes.
In addition to helping a family catapult their tequila to popularity, Mariathasan is committed to giving back through his company in other ways. Even though it's a top-shelf tequila, Mariathasan prices bottles lower because he believes that good liquor shouldn't only be accessed by those who can afford it. The company also partners with and supports Water For People, a non-profit organization that helps people build and maintain their own reliable safe water systems.
Demetrio Blanco, Reposado, and Anejo tequilas are available in liquor stores throughout Colorado, California, Nevada, Kansas, Missouri, Illinois, Wisconsin, New York, Pennsylvannia, and Delaware. ¡Salud!