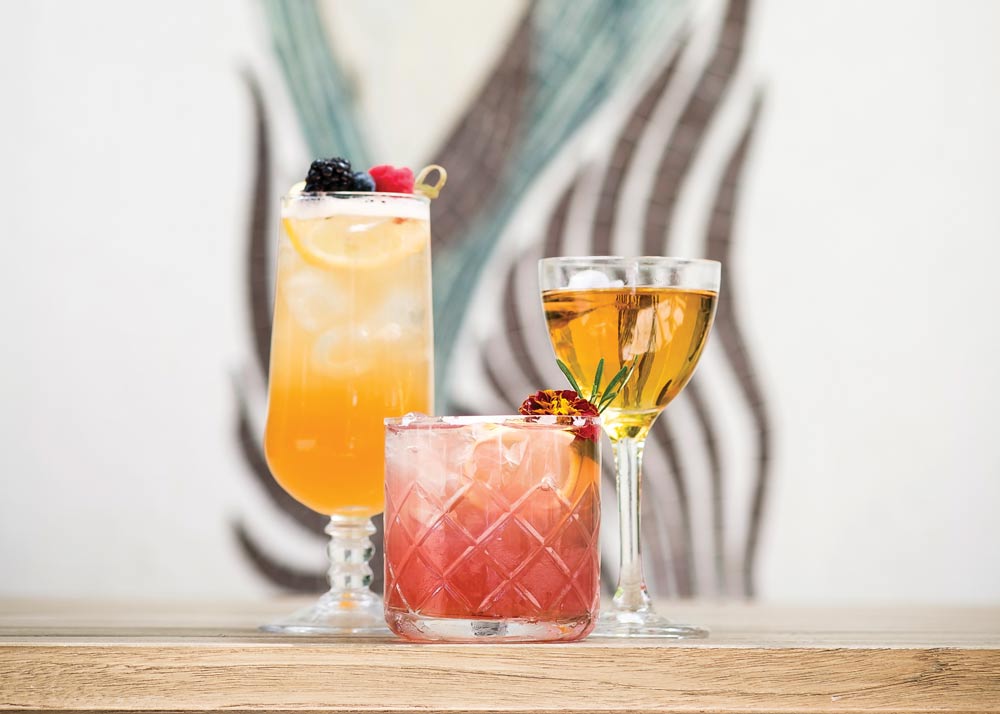 Miami has no shortage of amazing bars. You'll find everything here, from local dives with a head-spinning selection of beer, to swanky lounges where mixologists sling complex cocktails as beautiful as they are delicious. But only the savviest locals know how to get their drink on without breaking the bank in a city that's notoriously expensive. If you're not yet in-the-know about Miami happy hour deals, don't worry. We've put together a guide to some of the best happy hours in town, so you can sip easy.
Villa Azur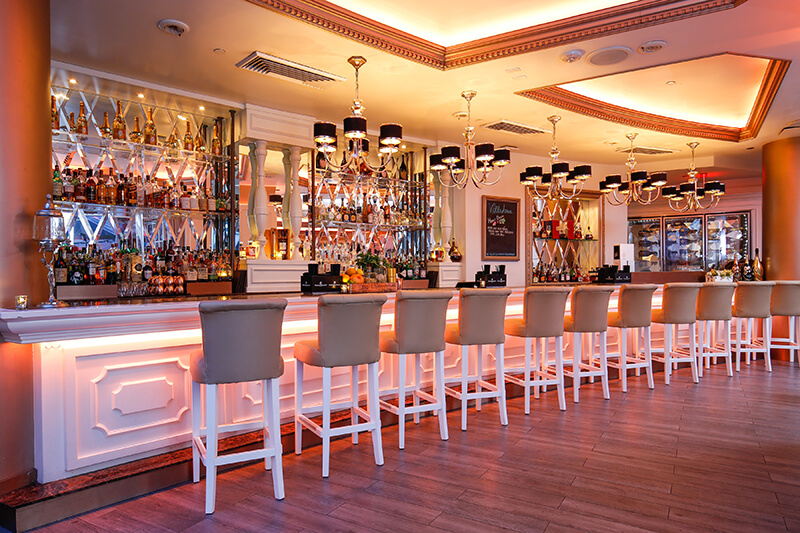 Looking for a happy hour that's as bougie as it is budget-friendly? From 6:30-8:30 p.m. every day except Thursday, Villa Azur serves drinks at a 30% discount. You'll need a dinner reservation to take advantage of the deal, but who wouldn't want to follow up a round of drinks with some delectable French-Mediterranean cuisine?
309 23rd Street, Miami Beach
Minnow Bar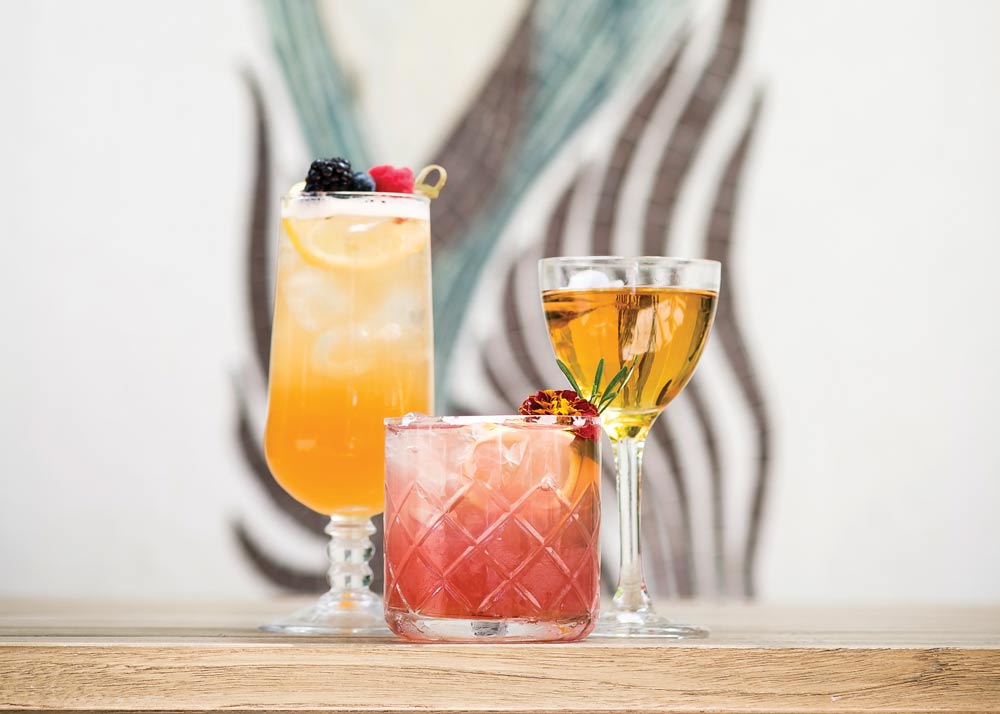 Minnow Bar's happy hour is arguably one of the best on the Beach. It takes place every night from 5-8 p.m. and features $5 beer and $6 cocktails (not well drinks, either — think simple favorites like Palomas, caipirinhas, daiquiris, and a mint-and-cucumber-infused vodka creation called the Miami Maid).
660 Washington Ave, Miami Beach
BLT Doral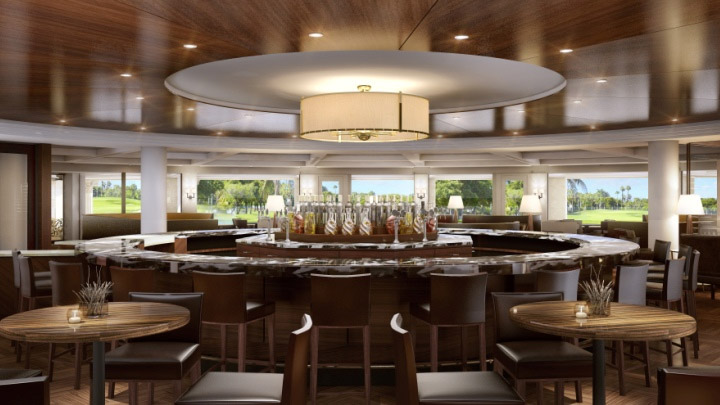 You don't need to live in the heart of Miami to enjoy a killer happy hour — Doral's BLT Prime hosts a great one Monday through Friday from 4-7 p.m. Beer and bites are just $5, and spirits and cocktails are $10. Visiting with a friend? You can share small plates and combos — like a chef's board heaped with charcuterie and cheese paired with a glass of wine — for $15.
4400 NW 87th Avenue, Miami
R House Wynwood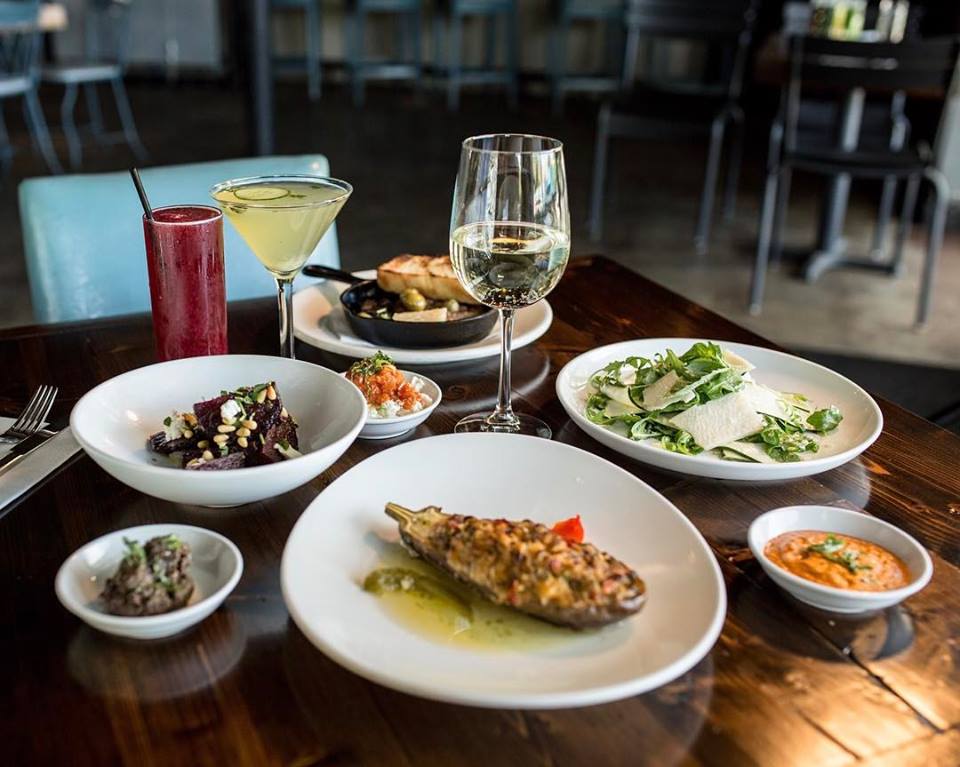 This beloved restaurant in Miami's Arts District is always buzzing, but never more so than during happy hour. Wednesday through Friday from 3-7 p.m., R House Wynwood hosts a "beat the clock" happy hour, with beer, house, cocktails, and wine starting at just $3. You'll find all of the restaurant's most popular bites served at a discount, too.
2727 NW 2nd Ave, Miami
Isabelle's Grill Room & Garden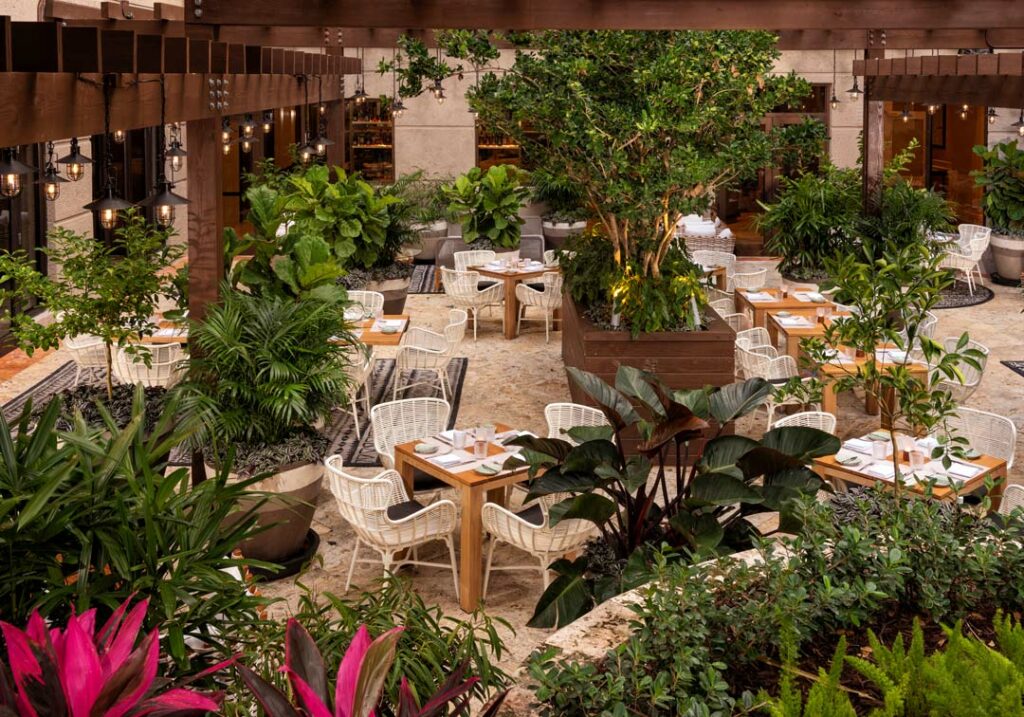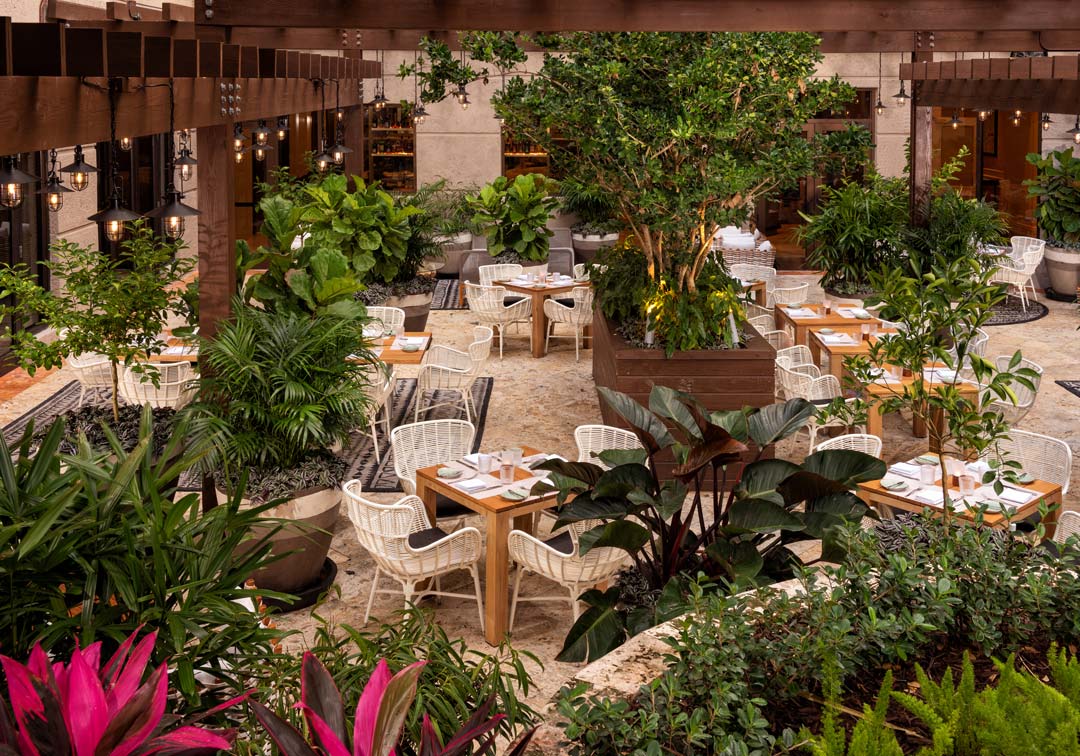 Enjoy small plates and post-work cocktails al fresco at Isabelle's Grill Room & Garden, located at the beautiful Ritz-Carlton Coconut Grove. Pop in any weekday between 4 and 7 p.m. and you'll enjoy 50% off all beverages by the glass and everything on the restaurant's Secret Garden menu, which includes tasty shareable treats like Mediterranean mezze, gambas al ajillo, lollipop chicken wings and more.
3300 SW 27th Avenue
3300 SW 27th Avenue, Miami
Call Me Gaby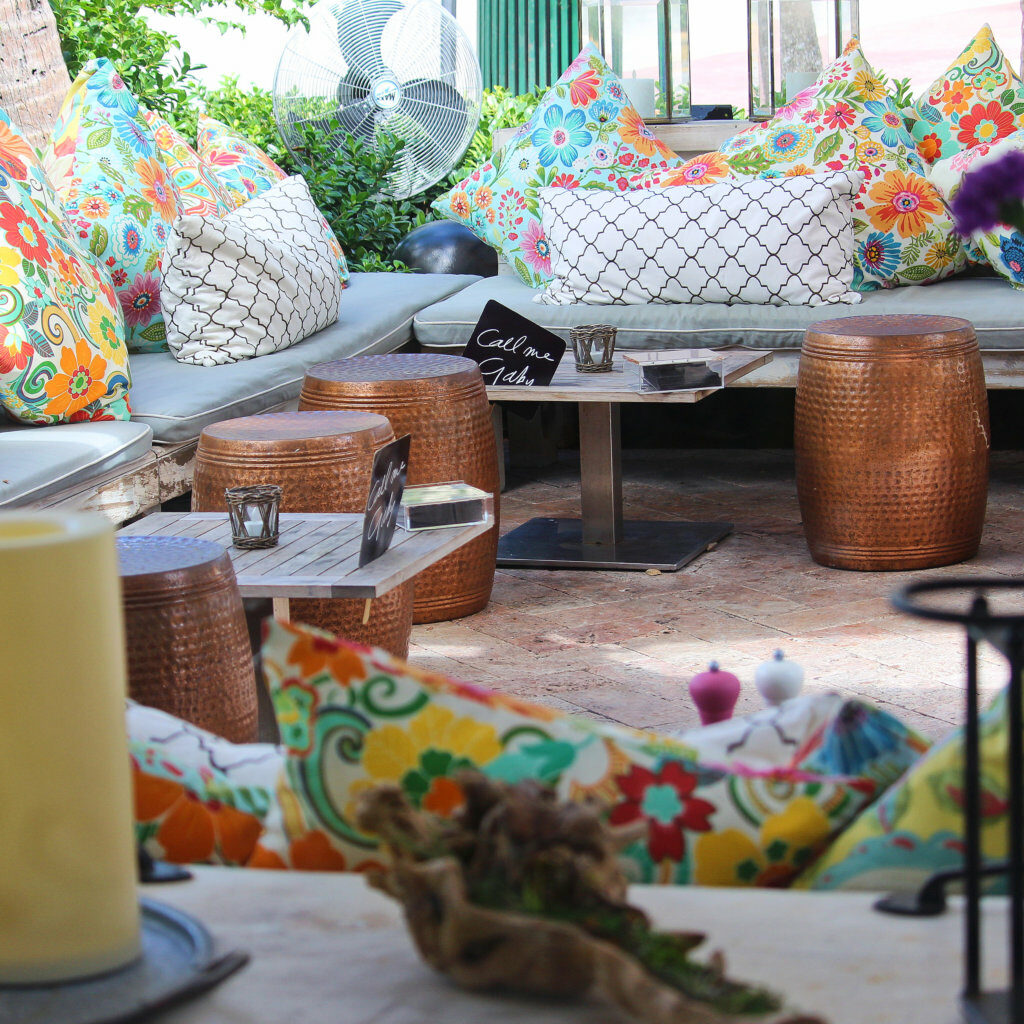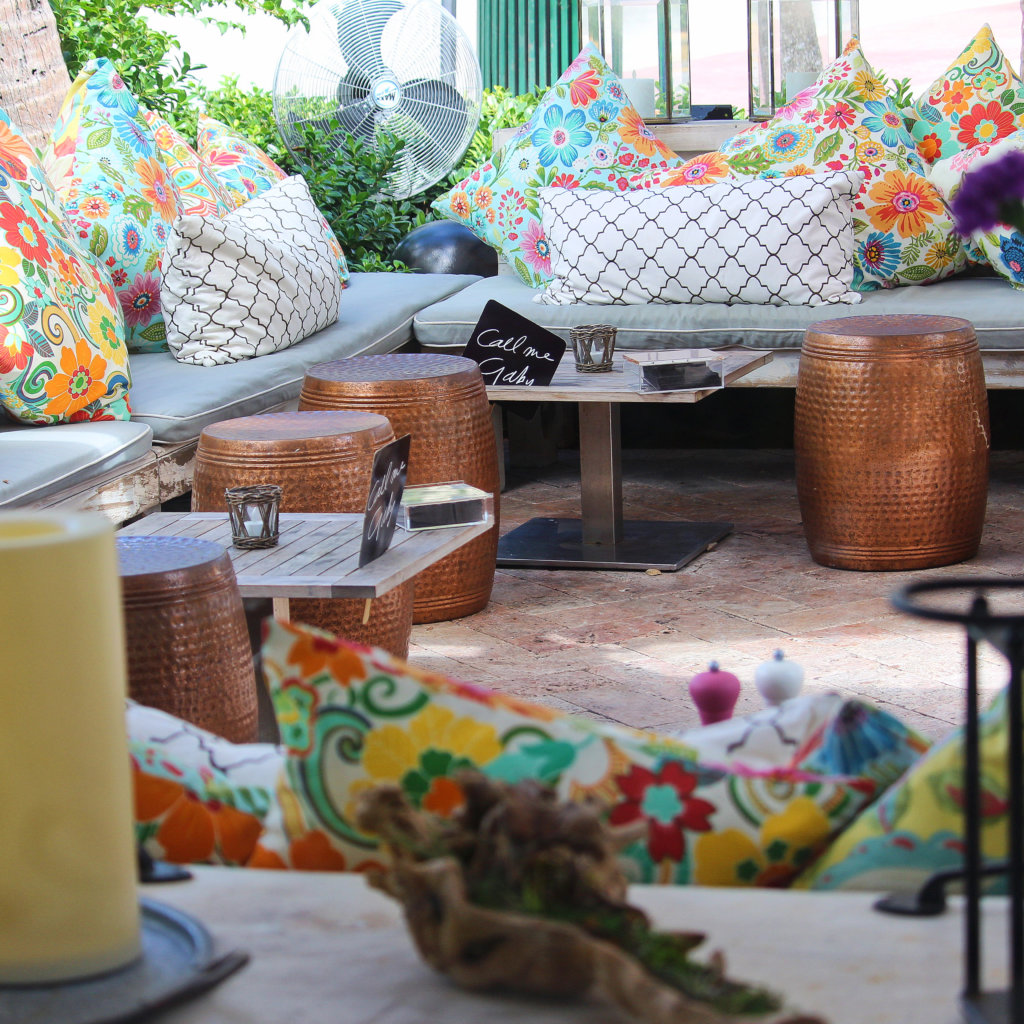 Miami Beach's laid-back, locally-loved South of Fifth neighborhood is the perfect area to unwind after a day at work, and Call Me Gaby serves up happy hour deals that are worth leaving the office early for. Weekdays from 4-6 p.m., enjoy a selection of $5 imported beer, $7 wine by the glass, $9 cocktails, and $9 Italian bites (including a charcuterie platter that's to die for).
22 Washington Avenue, Miami Beach
Toscana Divino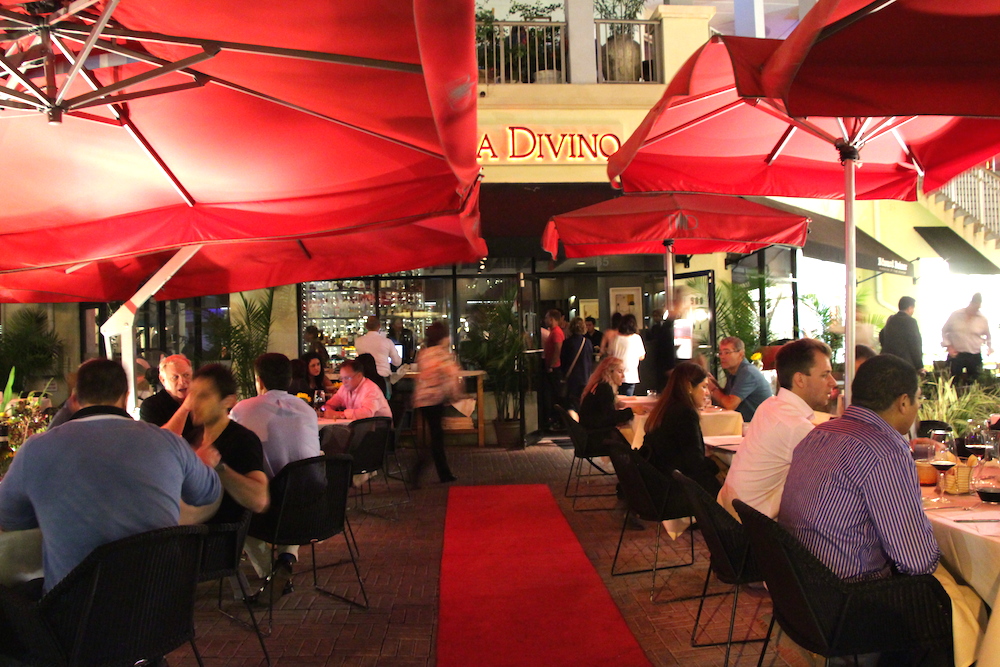 Sporting a 2,000-square-foot outdoor piazza after a year-long renovation, Toscana Divino is back and better than ever before. The new al fresco patio will Brickell's new "it-spot" after work, offering $3-$5 beers, $6-$9 wines, and $8 craft cocktails every day during happy hour from 3-6 p.m.
900 South Miami Avenue, Miami
dōma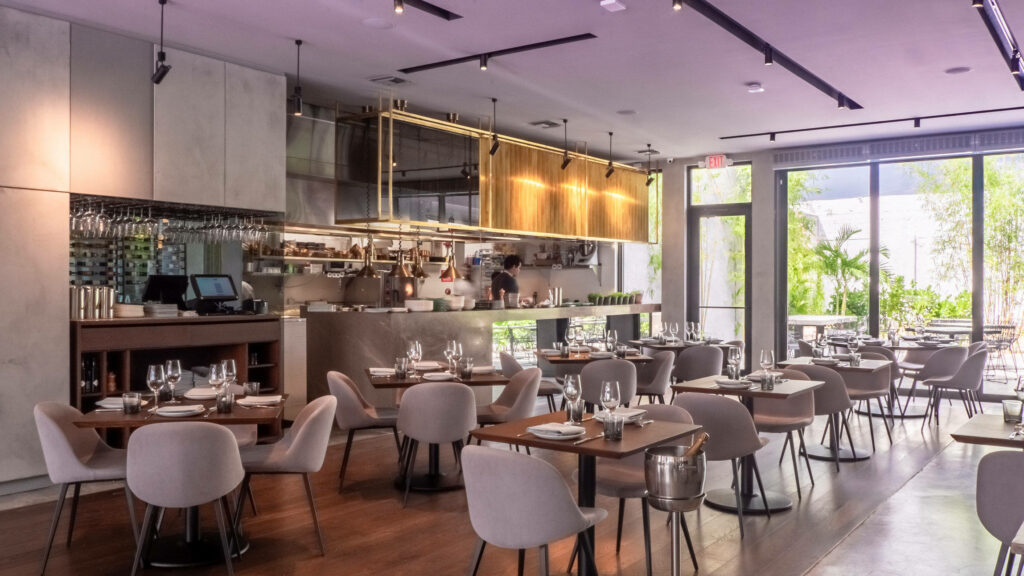 If you're craving a taste of traditional Italy after work, head to dōma in Wynwood. On weekdays from 6-8 p.m., the restaurant serves wine by the glass for $6.50, aperitifs for $7.50, craft cocktails for $7.50, and bar bites starting at $6 — don't miss the mini burrata, bruschetta, and meatball dōma.
35 NE 26th Street, Miami