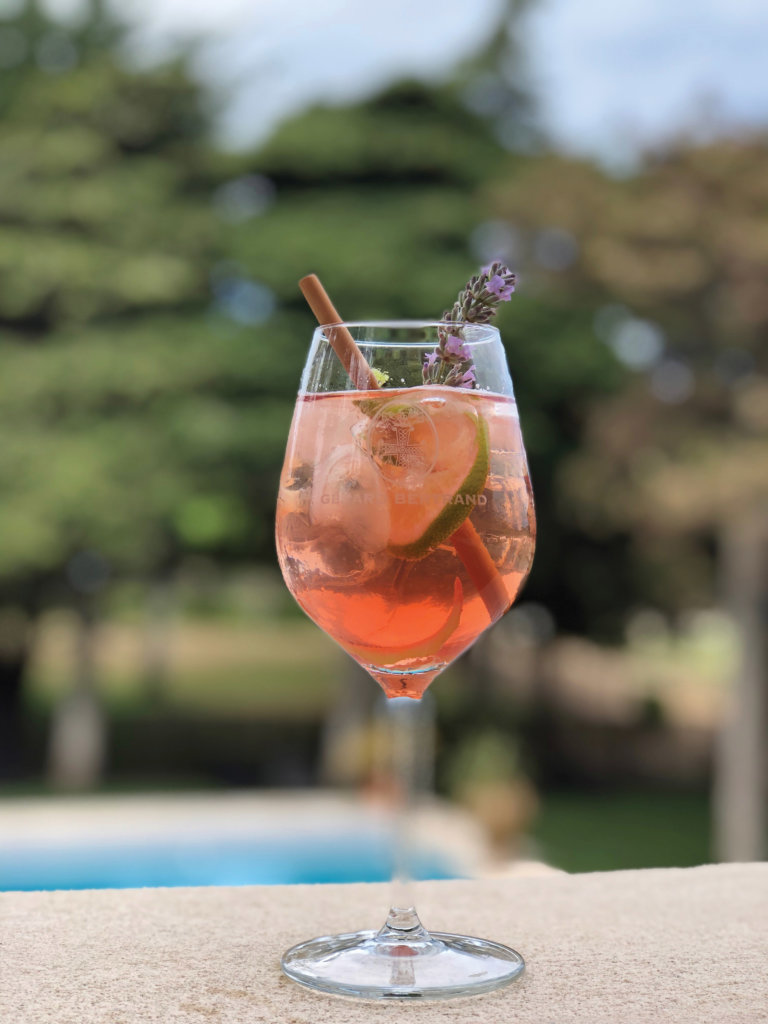 Try your hand at these summery sips…
In a glass, combine 1-1/2 ounces St-Germain and 2 ounces Champagne. Then top it off with 2 ounces soda water and stir with a barspoon. Garnish with a lemon twist.

In a pot over low heat, pour a bottle of Gérard Bertrand Rivesaltes Ambré and reduce by 1/3. While simmering, infuse a few thyme leaves for about 12 minutes. Once reduction is made, add 7 ounces of crushed strawberries, then put it in the fridge for 12 hours to allow the strawberries to infuse. After 12 hours, filter the concoction. In a red wine glass with ice, add 1 ounce of Gérard Bertrand Elixir de Cigalus, 1/2 ounce of Gérard Bertrand Code Rouge, and the reduction mixture until the glass is filled. Finish with lemon zest and garnish with thyme.

In a shaker, combine 1 ounce carrot juice, 1 ounce cinnamon syrup, 3/4 ounce lime juice, and 1-1/2 ounce Zunte mezcal. Add ice and shake. Double strain into a coupe glass. Garnish with a lime wheel.

Framboise Smash
From BLT Prime
In a tin shaker, muddle 5 raspberries, then add 2 ounces Woodford Reserve bourbon, 1 ounce lime juice, and 1/2 ounce simple syrup. Give it four good shakes, then strain it over ice in a collins glass. Garnish with rosemary and one raspberry.
By DiningOut Staff