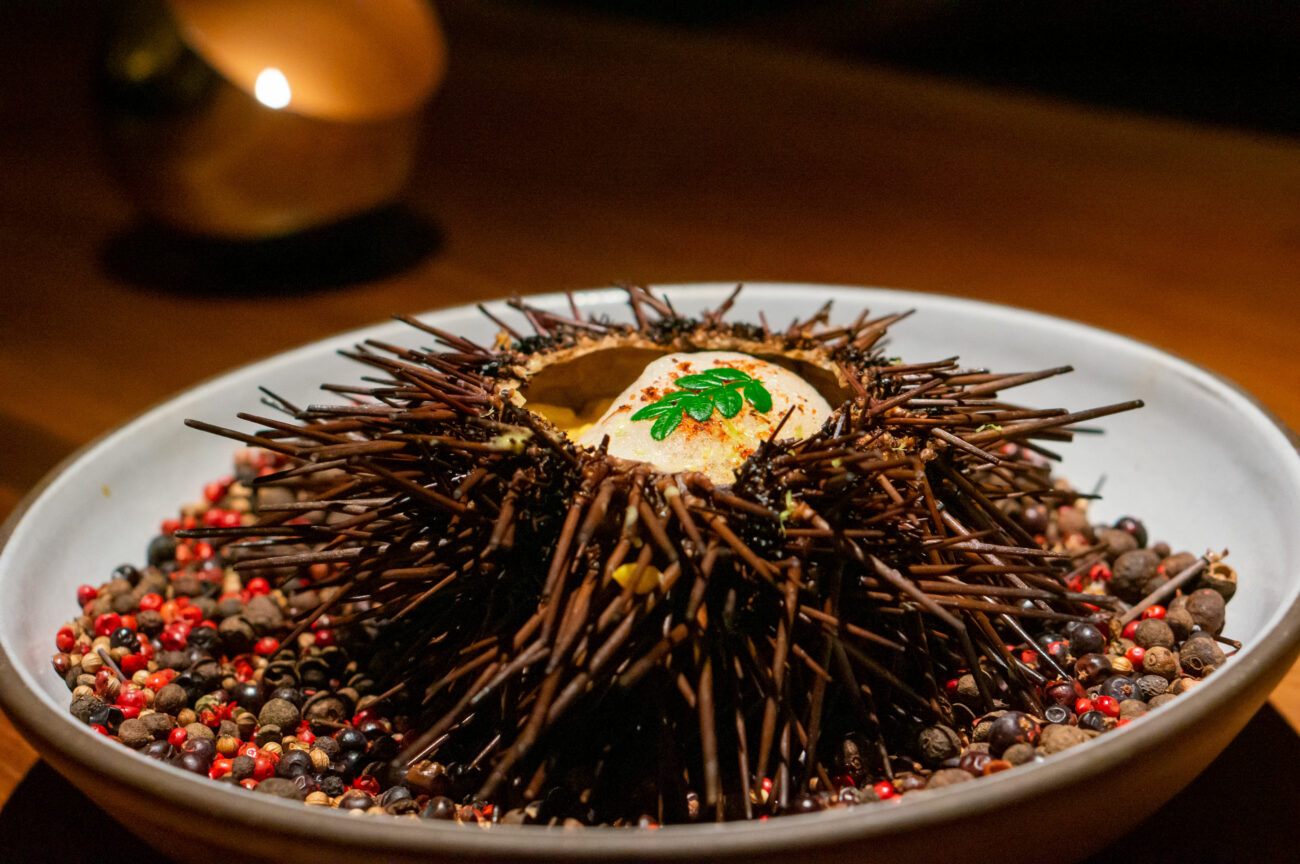 Innovative Asian Cuisine Awaits
Geoffrey Anderson Jr., a contributing writer
At Pao By Paul Qui, it pays to be adventurous. The Asian restaurant inside Faena Miami Beach draws from an extensive list of influences, including Japanese, Spanish, and Filipino. This mix of cultures ultimately results in an unforgettable meal you'll still be talking about well after it's over.
First things first: Hats off to Pao for its very user-friendly menu. Other restaurants should take note of how well-organized all the items are presented. Sections on the dinner menu are separated by protein, and small (and handy) symbols denote whether you're searching the veggie, meat or fish list. Offerings are further split between Small and Large, making it easy for parties of all sizes to make their selections – of which there are many.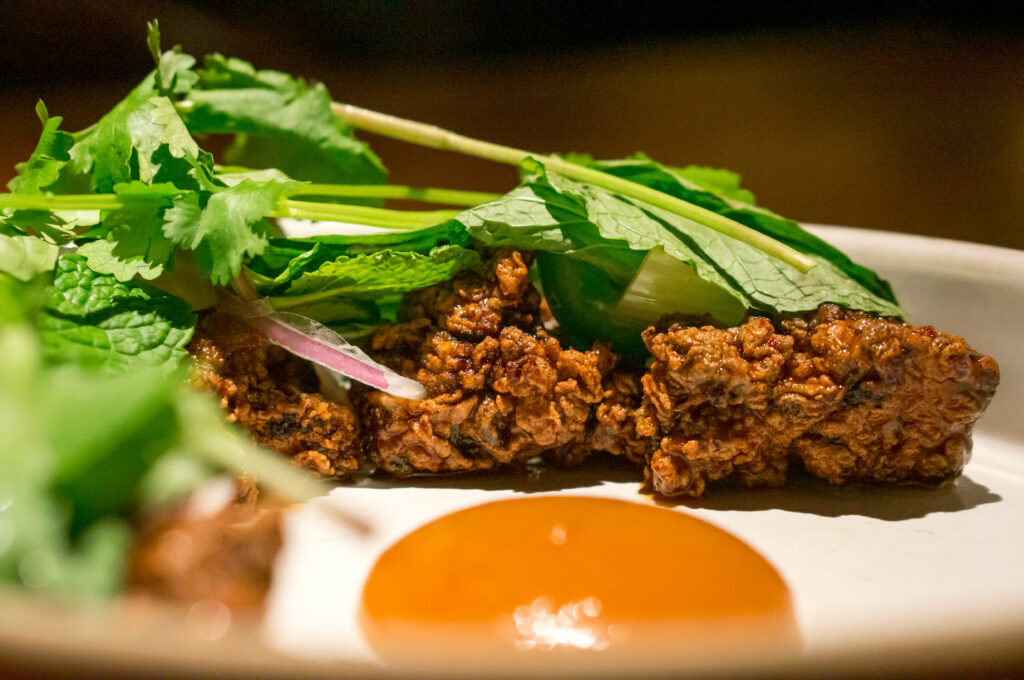 This impressive presentation extends to the actual dishes, which are sure to blow up your Instagram feed. Vegetable-forward selections like the Mushroom "bistek" (aka steak) and Filipino Spaghetti taste as good as they look, too, and oftentimes you'll find yourself forgetting you're not eating meat. Like we mentioned earlier, the dishes are fun as well – the spaghetti is reminiscent of the popular sweet spaghetti from Filipino fast-food joint Jollibee (except much better, obviously). If you haven't had it before, the roasted banana-tomato sauce will make a favorable lasting impression.
Fish and meat options are just as memorable, with the kinilaw – the Filipino version of ceviche – and Key West pink shrimp being favorites in the former category: You're enjoying super-fresh seafood complemented by flavorful elements that bring the dishes full circle. It's a party in your mouth, and we never want it to end. On a related note: We are not fans of the sea-urchin. We see it on a menu, and we immediately think, "Nope." But Pao's sea urchin – dubbed the Unicorn — was different. Despite a scary, spiky presentation, the Unicorn with its grilled sweet corn pudding actually won us over. Iffy about sea urchin? Give this one a try; it might convert you as it did us.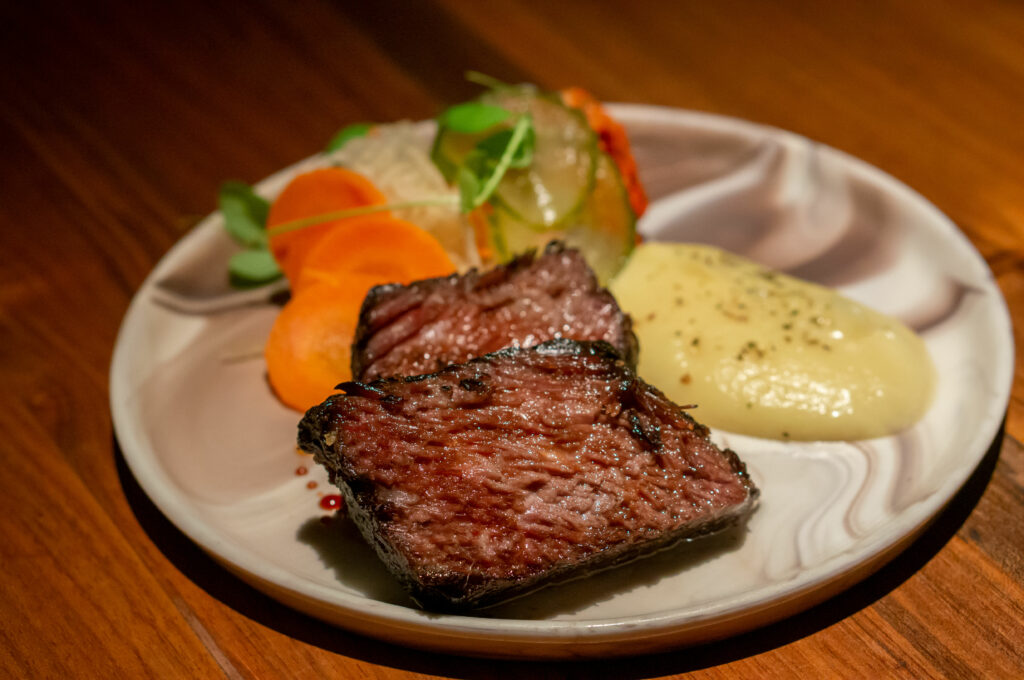 If meat is more your thing, then do yourself a favor and order the fried chicken. Roasted banana ketchup and sweet chili sauce turn this dish into a force to be reckoned with. At under $20, it's a bargain and should be a part of any Pao experience. Guests not concerned about budgets should turn their sights onto the Smoked Short Rib Asado, a 72-hour Wagyu beef accompanied by Japanese sweet potato puree. It sounds simple on paper, but your taste buds will say otherwise. Prepare to be wowed.
After such a satisfying meal, you may feel like skipping dessert. We implore you to reconsider. The pastries are unlike anything you've likely had in Miami. Calling them creative is an understatement: Pao's takes on a Rice Crispy Bar, Ice Cream Sandwich and Panna Cotta need to be seen — and eaten. Another highlight: the Chai Tea Rock, which is exactly what it sounds like. There is no wrong choice here.
And that's the beauty of Pao's menu: It's full of delicious choices that will keep you coming back for more.
By Geoffrey Anderson Jr., a contributing writer